In this article, you will learn about the best types of automatic dryer machines in Saudi Arabia, with all the information you need prior to buying your new clothes dryer. You will also find a suggestion for the best automatic home clothes dryers for you.
You will be able to choose the best dryer for your home after only five minutes. So, let's dive in.
Information on automatic dryer machines
Here's information on the automatic home clothes dryers that you'll be interested in knowing before you buy one.
Features of automatic home clothes dryers from Shaker Group
The features of automatic home dryers from Shaker Group vary. Here are the most important:
There is a wide variety of home dryers, so you can choose the most suitable one for you, depending on your budget and family size.
A practical clothes dryer that is used to remove moisture and wetness in a few minutes.
Front-loading clothes dryers come in different sizes, ranging from the small capacities for individuals to the medium and large capacities for
Automatic clothes dryers with high-quality manufacturing, whether regarding the sink, heater, or software used.
front-loading clothes dryer with multiple programs that fit different types of clothes, including cotton and other fabrics.
Smart system for preventing clothes from wrinkling.
See also: The best selection of home clothes dryer brands in Saudi Arabia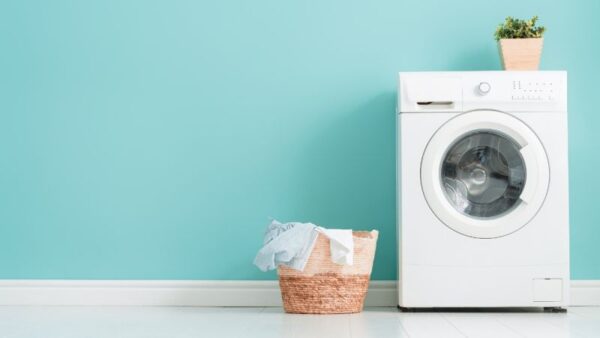 The best types of automatic dryer machines from Shaker Group
Here are the best types of automatic home clothes dryers from Shaker Group that have proven effectiveness and quality through real-world use in terms of the speed of drying clothes, especially for families with babies, the large ones, or the parents' work system requires a significant change of clothes.
The solution lies in clothes dryers that save time and effort, giving you stylishly dry clothes without the need for ironing.
1. Midea front loading clothes dryer, 8 kg – silver:
Get now the best Midea multi-program clothing dryer and enjoy the fastest drying for your clothes.
The Media Cloth Dryer is equipped with a condensation drying system that uses warm air from all directions, making the clothes spin gently and keeping them from wrinkling.
The Midea Clothing Dryer 8 kg also protects clothing from damage and color fading with an innovative cleaning system with a smaller and lighter condensate filter that can be cleaned easier and faster than before.
2. LG front loading clothes dryer, 9 kg – white:
This dryer has a strong performance and condensation drying system, helping you get clothes clean and dried at the perfect time, as well as a durable stainless steel sink with a large diameter and greater capacity, making laundry easier.
Get the best LG front-loading clothing dryer and enjoy a special performance desired by Saudi housewives.
3. Midea american style dryer, 12kg – white:
Midea's front-loading dryer comes with a unique American style reflecting technical innovation that enhances drying power and balances performance with energy and water efficiency, resulting in dry clothes quickly, safe fabrics from damage, and effective drying every time you use it.
Get the finest dryers from Shaker Group and enjoy exclusive discounts.
4. Maytag cloth dryer, 7 kg, 15 program – white:
Order now a 7 kg Maytag dryer and get stylishly dry clothes without wrinkles in only a few minutes.
It comes with a sensitive drying system that fits all types of clothes with no signs of wrinkling or color fading, saving you time and making your life easier and more comfortable.
Read also: Best split air conditioners in Saudi Arabia
5. Maytag clothes dryer, 7 kg, 15 programs – white:
Get the best clothing drying experience with the best Maytag dryer ever.
Get rid of the laundry difficulty with the best Maytag clothes dryer because it brings you a high-performance dryer, a large, high-quality stainless steel tub, as well as multiple programs to choose from based on the wetness of the clothes. It also comes with a wetness sensor to give a stop order at full drying, saving time and keeping your clothes clean and dry at the perfect time.
6. Maytag front-loading clothes dryer, 7 kg, 12 programs – white:
Buy the best medium-load dryer 7 Kg, saving time, effort, and money.
The Maytag Clothing Dryer with the feature of automatic wrinkle prevention is one of the best types of clothing dryers in Saudi Arabia; it has a large capacity and a short drying time, allowing a housewife to have more time for her children and other jobs to do.
7. Maytag clothes dryer, 7 kg, 12 programs – white:
The Maytag dryer is featured in a fashionable white design that suits all tastes, as well as a sink size that makes it highly energy-efficient because you need no division of laundry. It should be noted that this large sink is made of scratch-resistant stainless steel, which will keep it safe from any damage that may be caused by metal dress zippers.
Buy now a Maytag 7kg clothes dryer and get your clothes dry quickly.
8. Ariston front loading dryer, 8 kg, 15 program – white:
It is the best anti-allergen dryer in Saudi Arabia. Order it now from Shaker Group and take advantage of the discount period.
The Ariston 8K clothing dryer combines performance efficiency and elegance in design with a stainless steel, non-corrosive structure. It is also easy to control with 15 programs, depending on the types of clothing and fabrics.
No more worrying about ironing your laundry with this dryer because it keeps your clothes from wiggling while removing moisture and bacteria.
9. Ariston freestanding dryer, 15 programs – silver:
Buy now the Ariston front-loading clothes dryer, 8 kg, and get a great experience drying clothes so quickly.
The Arston automatic dryer comes with a condensation system to give you much better drying in terms of speed and dryness. It also has 15 programs so that you can select the most suitable one for the type of clothing, and it sanitizes clothing and removes bacteria and dust, making it the best Ariston clothing dryer for families with sensitive skin.
Discover also: The best types of dishwashers and their prices in Saudi Arabia
10. Ariston freestanding air-vented clothes dryer, 7 kg – white:
Get the best Ariston dryer 7 kg and save your time and money.
The Ariston 7 kg Clothes Dryer helps you dry your clothes at a great speed; it also saves you from ironing, giving a housewife more time to do other tasks, such as caring for children. The Ariston Atomatic 7 kg Dryer allows you to put a good amount of clothes per cycle, saving electric power.
11. Indesit front loading dryer, 9 kg – white:
No more worries about drying clothes with this clothes dryer from Indesit.
It has a unique drying technique that is based on expelling humid air by spreading cold air and then penetrating hot and dry air inside the clothes via the feature of hot and dry air.
The advanced dryer technology will help you finish your other tasks automatically, as you can choose the right drying program based on the degree of wetting to get them dried at the perfect time.
Shop now for this distinctive dryer and invest your time, effort, and money.
12. LG front loading clothes dryer – 10 kg:
What are you waiting for? Get an LG dryer and enjoy luxury.
LG's clothes dryer comes with smart control technology that can be controlled through your smart phone, getting drying finish notifications automatically, and it is made of high-quality materials that keep your clothes free of damage.
13. LG front loading clothes dryer – 16 kg:
With the LG Clothes Dryer, you will enjoy dry clothes from the first time because it comes with sensors inside that predict the degree of clothes wetting and fully and automatically dry them, keeping them in good condition all the time.
Order the LG dryer and get clean and dry clothes with high efficiency.
Why do you need a dryer for your home?
You will need a clothes dryer for your home for several reasons; here are the most important:
It offers a quick and convenient solution for drying clothes if you don't have time or space.
It is the safest option in all seasons, keeping your clothes in good condition whatever the weather is.
Midea, Ariston, Maytag, LG, and Indesit dryers from Shaker Group save your time for drying clothes.
You can dry your clothes with more than 14 different drying programs in less than 40 minutes, depending on the type of clothing.
Atomic clothing dryer prevents your clothes colors from fading as they are exposed to sunlight.
The front-loading clothes dryer protects your clothes from moisture, dust, and bacteria.
The reverse tumbling feature of dryers from Shaker Group prevents tangled clothes and reduces wrinkles by up to 32%.
Read also: The best types of TV screens and their prices in Saudi Arabia
Shop the best automatic dryer machines brands from Shaker Group
You can shop the best home clothes dryer brands from Shaker Group, a leading company in the field of home electrical appliances. It ensures quality and efficiency by ordering your laundry directly and getting it to you in a few days.
Free shipping to all Saudi cities
Shaker Group offers free shipping to all cities in Saudi Arabia whenever you buy one; you can order any type of home dryer to get it at the best quality and most affordable price.
Discounts on dryer prices from Shaker Group in Saudi Arabia
Take advantage of the discounts on the prices of the dryers from Shaker Group in Saudi Arabia and save a lot of money.
The prices range from SAR 1,500 to SAR 3500, depending on the capacity and quality of the clothes dryer that you have chosen.
Find out: The Best MITAG Dryer Offers in Saudi Arabia
Pay for the dryer in installments at a cash price.
Shaker Group offers instalments for dryers at the cash price, so pay in 4 installments with zero interest and get your clothes dryer.
In conclusion, we recommend that you buy one of the types of home clothes dryers mentioned above, as they are the best according to their sales in Saudi Arabia and users' reviews.
What are you waiting for? Shop now before the discount period expires.