Why to buy Midea Front Load Condenser Dryer
With it's sensitive drying system, laundry is dried by mild, warm air coming from all sides and gently mixed by the curving Soft carriers, instead of lying flat on the fabric-friendly drum structure. The result is soft laundry with no creases.
The Perfect Fit For Your Kitchen
This dryer is perfect for apartments, condos or small spaces, and it's the perfect fit for your lifestyle. Get your clothes clean and experience a smarter way to dry your clothes. Since it is a front load dryer, its drum in the front rotates to tumble the clothes and clean them. This type of dryers has the most energy and efficiency. The best appliance you can get for drying your clothes.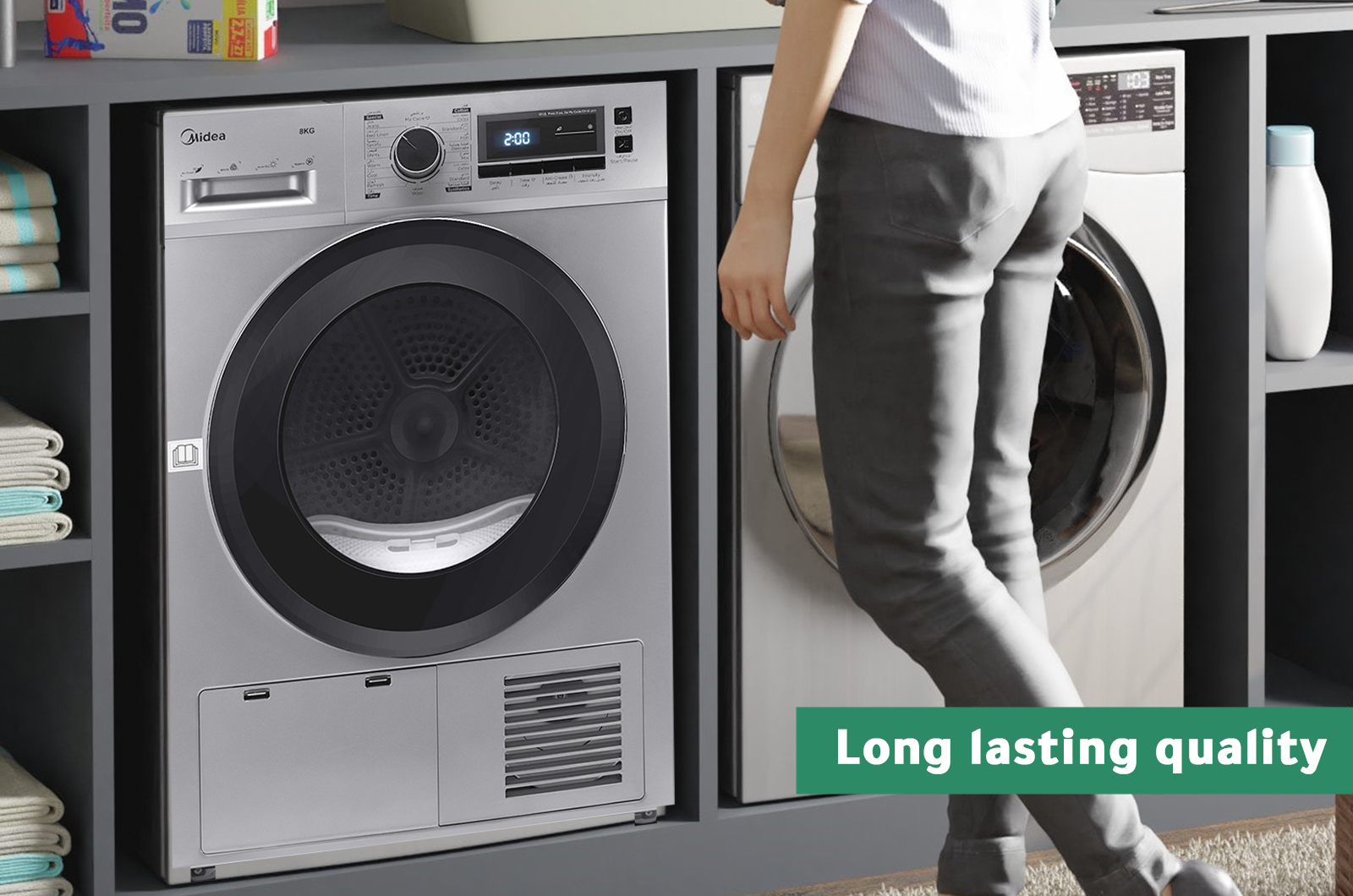 Midea's Multi-load Clothes Dryers
Get rid of wet clothes after washing, these clothes dryers come with multiple loads to dry clothes and meet the needs of the family, you can choose the dryer with the appropriate load for the amount of clothes, curtains, towels, etc. to save time, effort and money.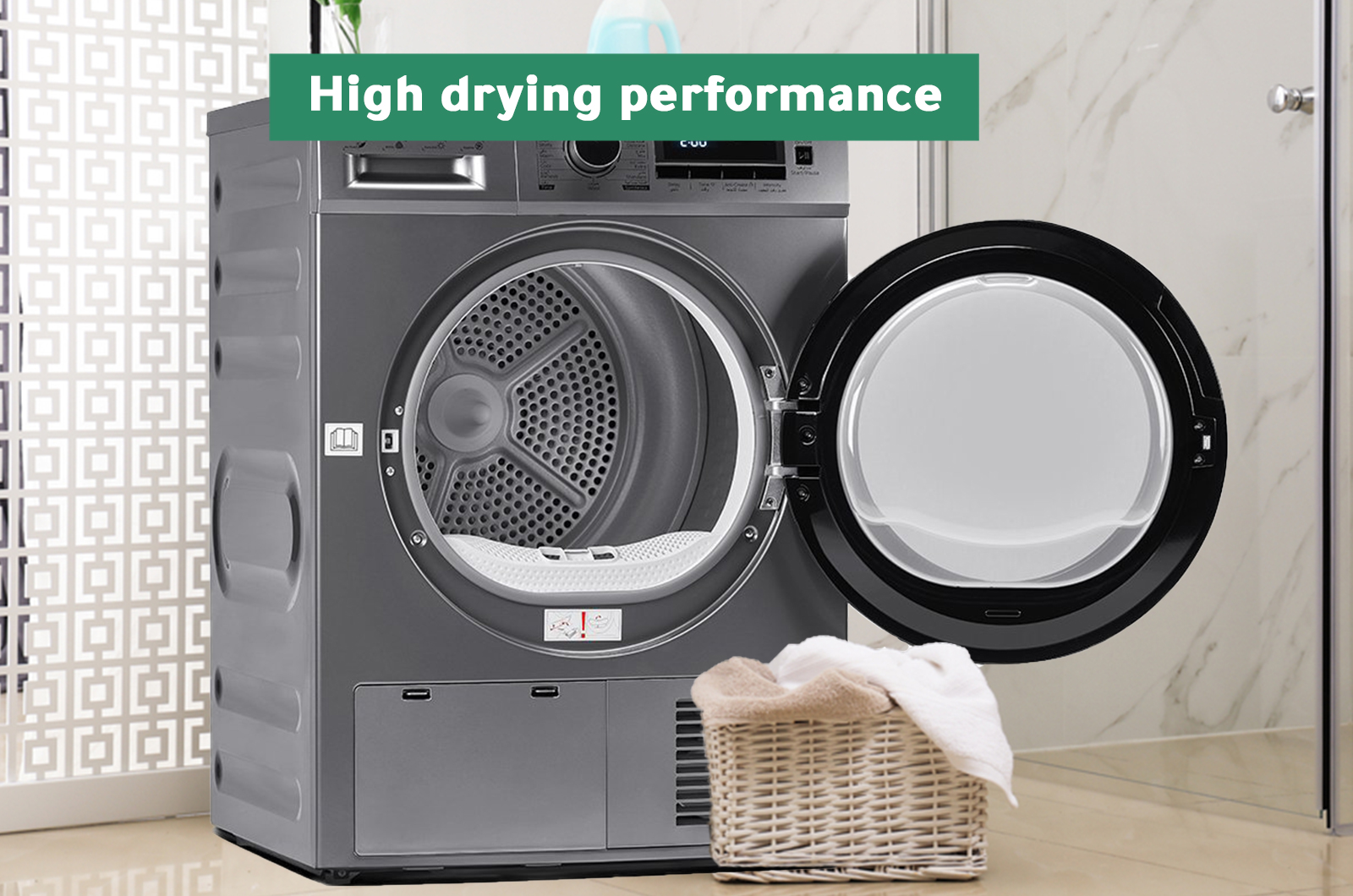 Special Internal Structure
This powerful yet compact dryer has a large capacity of 8 Kg. This clothes dryer has a large-diameter, stainless steel drum and a special internal physical structure to deliver the best possible drying experience.
Easy Cleaning
An innovative solution in cleaning with a smaller and lighter condenser filter that can be cleaned easier and quicker than before.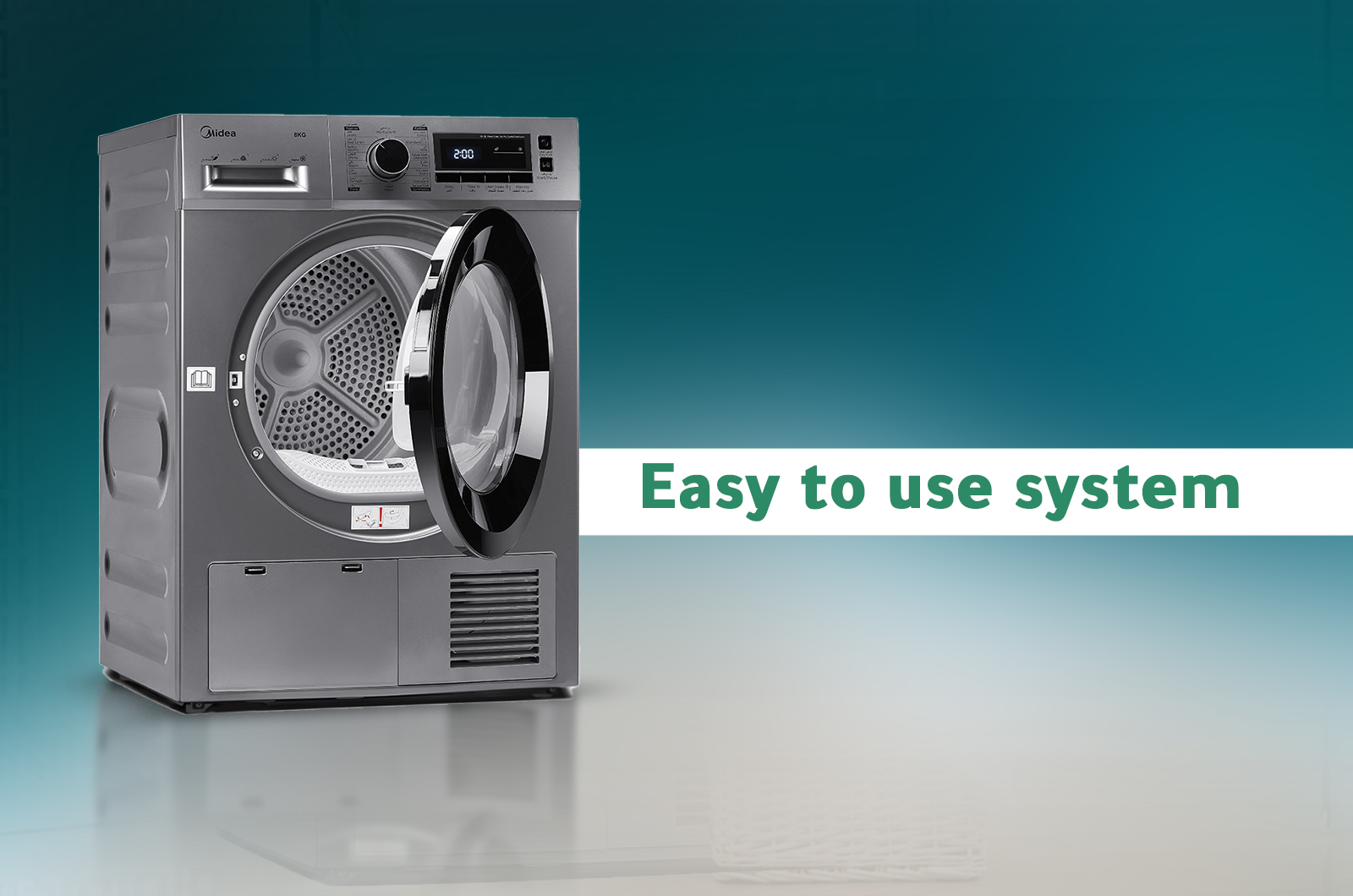 Drying Capacity: 8 Kg
100% Dry
Drying Programs: 16
Spin Speed: 1400 rpm
Condensation Drying System
Electrical Programming
Stainess Steel Drum
Color: Silver
Dimensions: 84.5×59.5×61.5 cm
SKU: MDG80CS