Easy Cleaning
An innovative solution in cleaning: a smaller and lighter condenser filter that can be cleaned easier and quicker than before.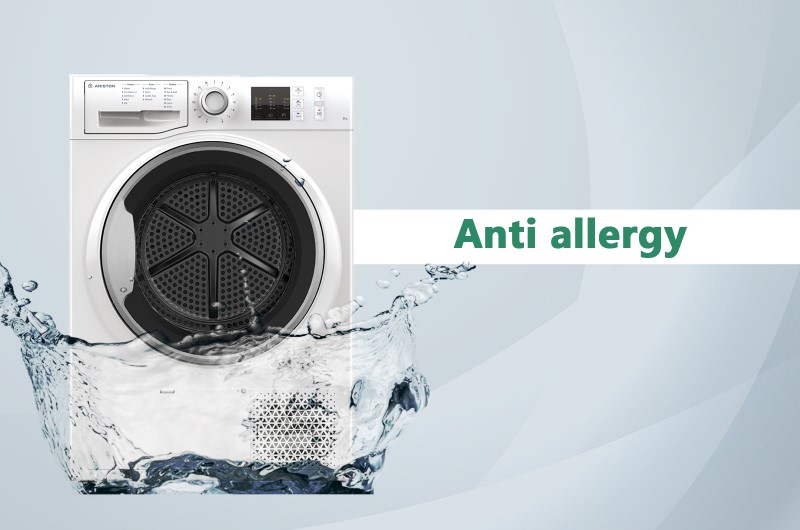 Crease Care Option
Less creasing, less ironing, less hassle. Pre-and Post-Crease care occasionally tumble the load with no heat – the ideal solution if you're not around at the end of the cycle.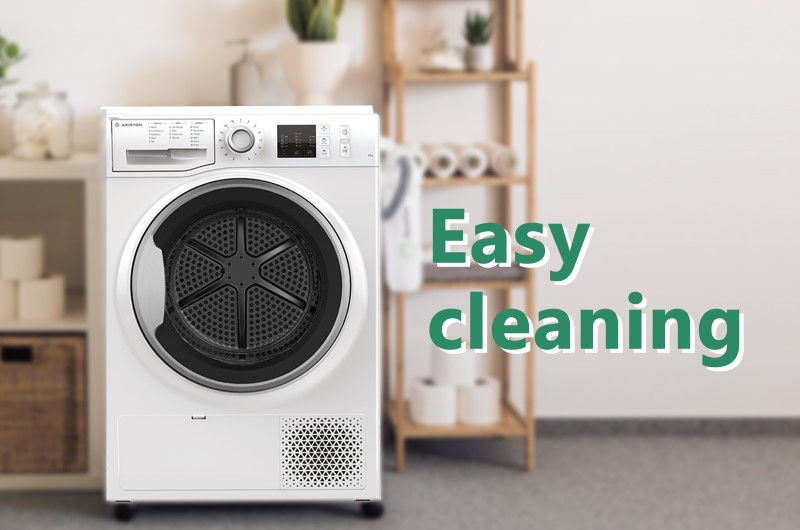 Cuddly Toys Cycle
A delicate drying cycle conceived to dry cuddly toys easier. Low temperatures and a soft mechanical action help to maintain the original look and shine of fur and cuddly toys fabrics.
Anti Allergy
Remove 99.9% of dust mites to help protect families with sensitive skin. Endorsed by the Independent Institute British Allergy Foundation.
Refresh Program
A 20 minute cool program that works on dry clothes to air and refresh them – an alternative to washing items you've only worn once or that have been unpacked from storage.
Dry Capacity: 8 Kg, Number of drying programs 15, Product color: White, Display type: LED display, Number of knobs: 1, Number of buttons: 8, Key Lock: Yes, Adjustable feet: YES-all, Anti-allergy cycle: Yes, SKU: NTCM108BSK60HZ