Appropriate Storage Capacity
The refrigerator has a shelf dedicated to storing cans and allows you to store bottles of soft drinks and others with a capacity of 2 liters. You can also take advantage of the cooling zone to store frozen food.
Mechanical Temperature Control
You can control the temperature mechanically and choose the temperature that suits your stored food and beverages, as the refrigerator provides a constant temperature to maintain fresh food without consuming a large amount of energy and thus saves a lot of money, You can also control it and choose the temperature that suits your food.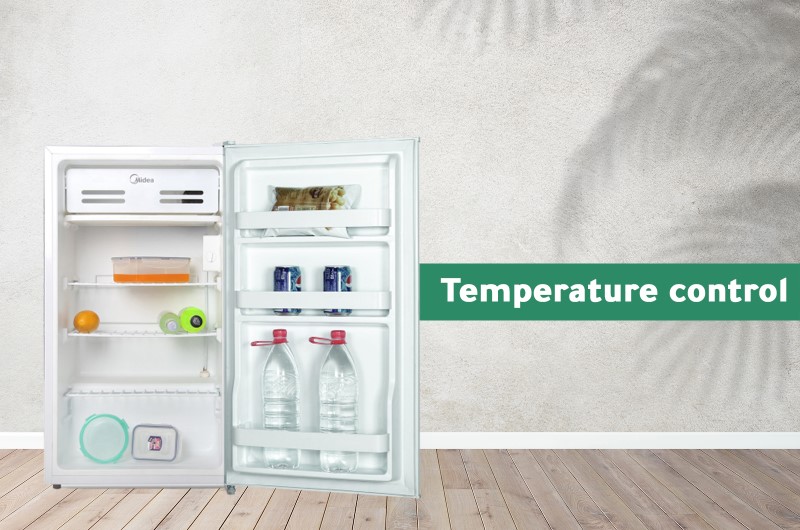 Stainless Steel Body
The refrigerator has been manufactured with the best types of stainless steel, which is characterized by its high quality and its superior ability to withstand erosion factors, which contributes to providing the necessary safety and protection from exposure to corrosion and rust.
Low Noise Level
The refrigerator operates with high efficiency and with the lowest noise level, as the components that make it up are integrated with advanced technology which enables it to perform various tasks without making annoying noises.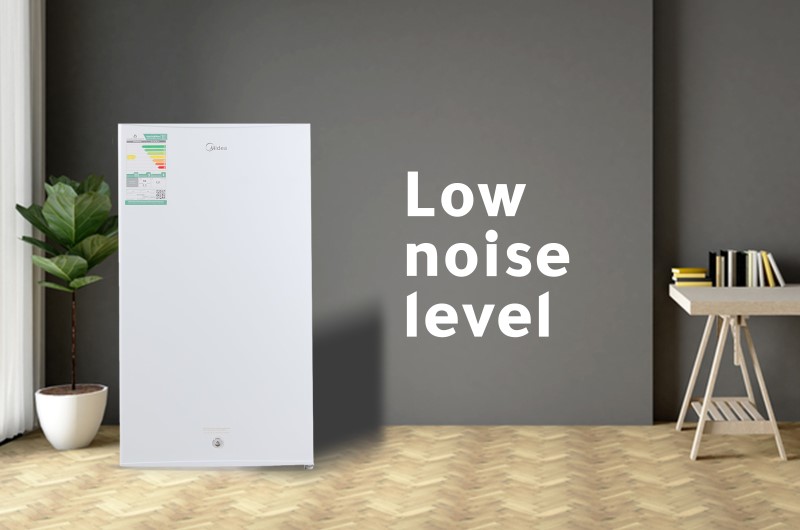 Stylish Modern Design
The Midea refrigerator comes with a stylish, modern design suitable for all modern decorations, as it adds an aesthetic touch to your kitchen. It also highlights the aesthetic features of the architectural design in modern kitchens and adds an aesthetic glimpse to your kitchen due to its dark steel color.
Interior Lighting
The interior lighting built into the refrigerator provides a clear view of the contents inside the refrigerator compartment at all times and the light turns off automatically when the refrigerator door is closed.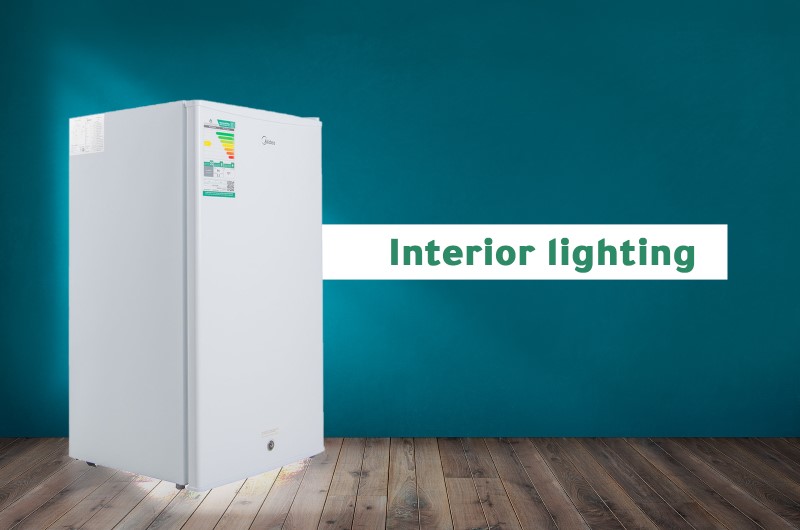 Capacity: 90.5 Liter
Size: 3.2 cu/ft
Separate Chiller
bottle storage: 2 L
Color: White
Type: Single Door
Defrost: Yes
3 Pins Bs Plug
Key & Light
230 V/60 Hz
SKU: MDRD133FGU01