High Level Of Performance
Get this sleek chest freezer and enjoy high level of performance. It is rated as very energy efficient, and it doesn't cause freezer burn. It is also good for you if you live in an area that is prone to power failures because it keeps food frozen longer when the power is off.
Wide Chest Freezer
This chest freezer has 418 liter capacity, which indicates extra large internal capacity to store all the groceries after shopping and cooking and perfectly fill your large storage with more flexibility and organization.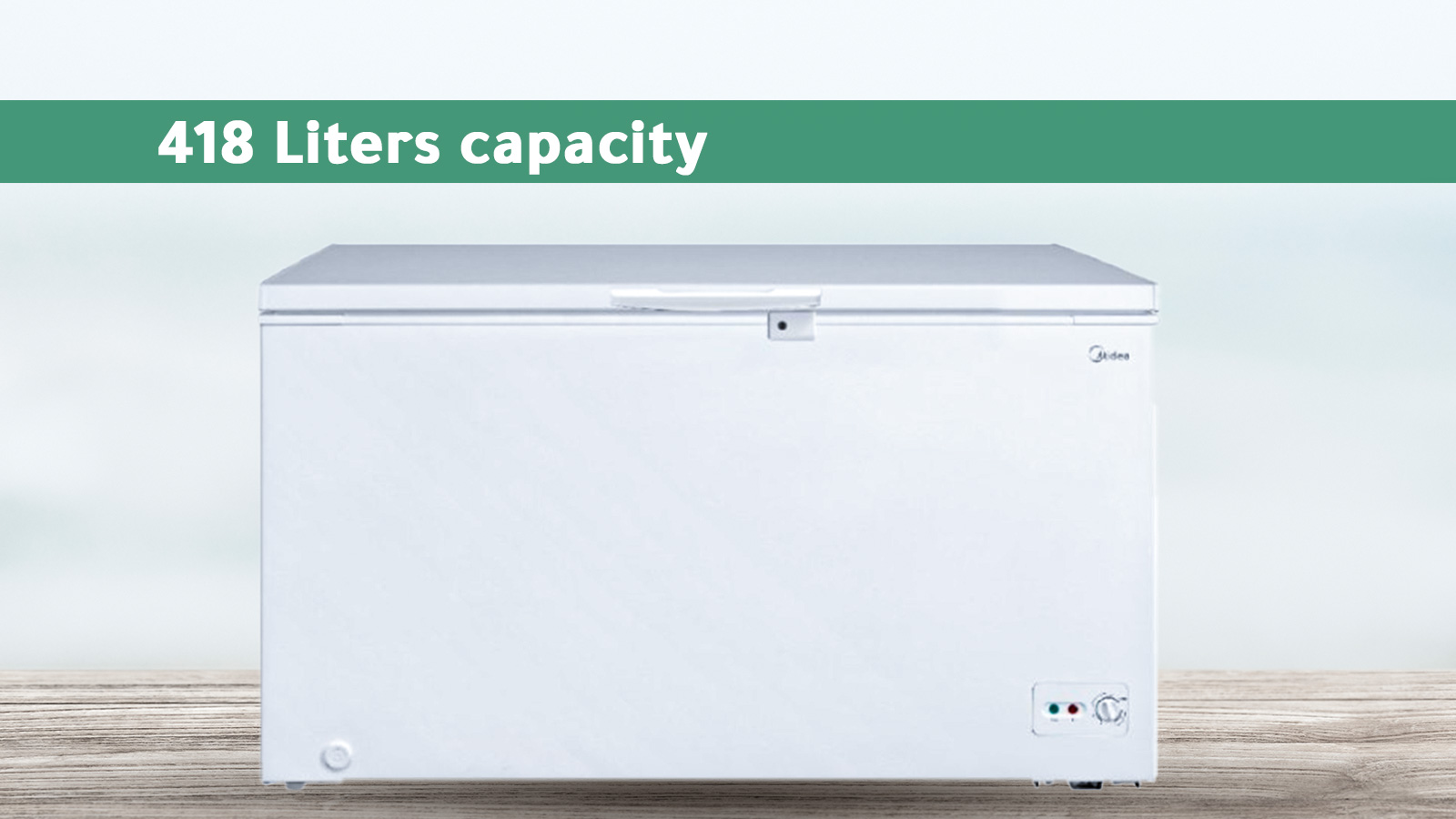 No Need To Defrost Your Machine
Since this freezer comes with a defrost function, you will have your freezer defrosted simply and easily. This feature is going to help you melt any frost accumulated in the long run. If you let it build up long enough, the frost can get 6 inches thick and then there is no room to put anything in the freezer but with this function feel free to add all items you have!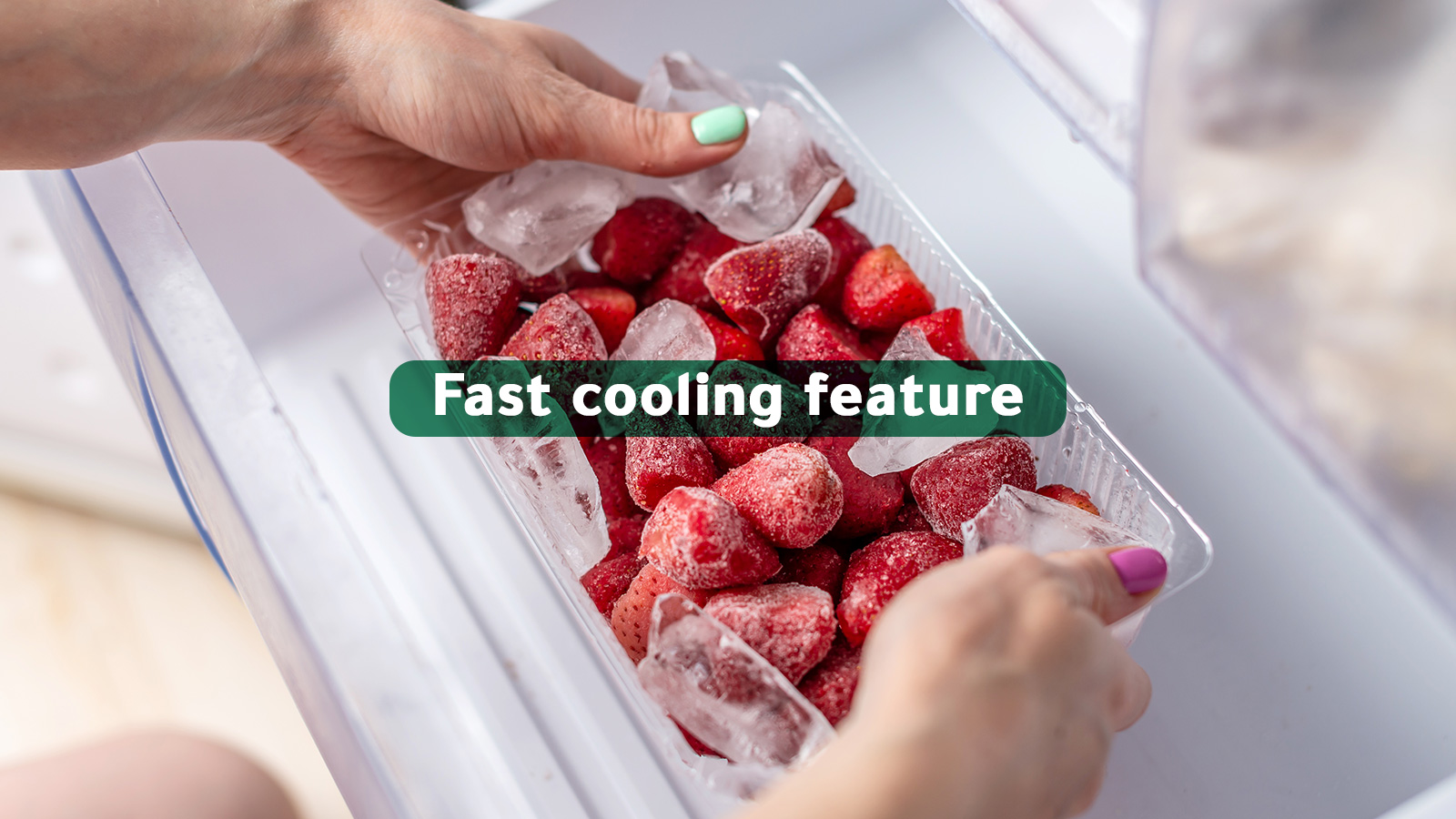 Interior Lights
The lights in your freezer will be very helpful when you look for certain items. It gives you the chance to find whatever you want, wherever it is, even the corners will be highlighted for you so that you find items easily and quickly.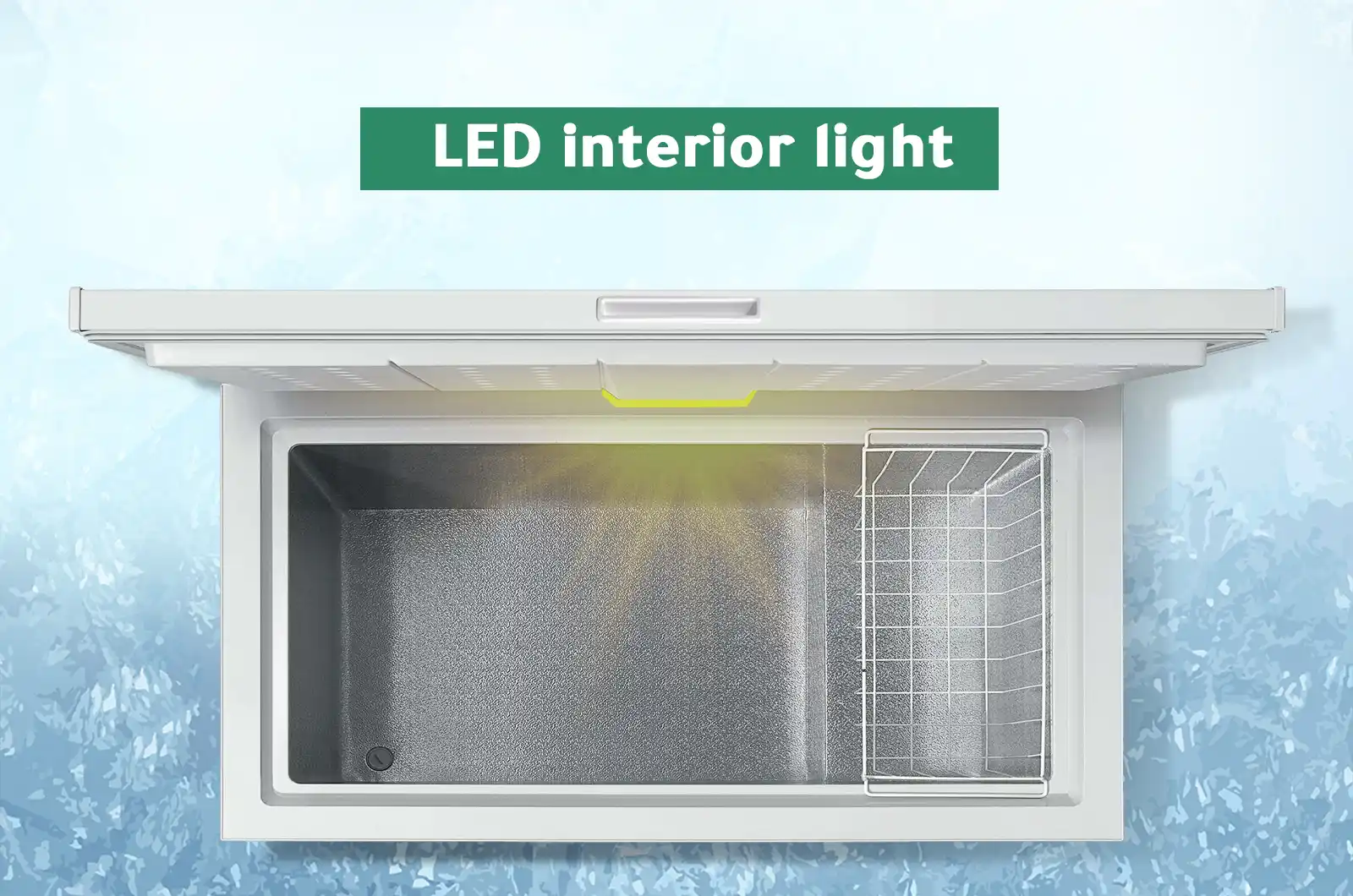 Capacity: 418 Litres
Fast Cooling Feature
Lock key & handle
Adjustable thermostat
Manual Defrost
External Condenser
Easy rolling wheels
Removable Wire Basket
Interior LED Light
Color: White
Voltage: 230 V/60 Hz
Model Number: HS543C