Food Preparation Made Easy
Preparing meals at home is easier now with the Midea Food Processor. This handy kitchen appliance performs multiple functions to help you prepare delicious meals at home. It is simply what you need for easy preparation of dishes. It will always impress you with its great performance.
Durable, Sturdy And Long Lasting
Its elegant design immediately brings an air of sophistication to your kitchen. This Midea Food Processor is durable, sturdy and long lasting. You can control the speed on this Midea Food Processor with its pulse and dual speed control settings. Enjoy having the new Food Processor from Midea.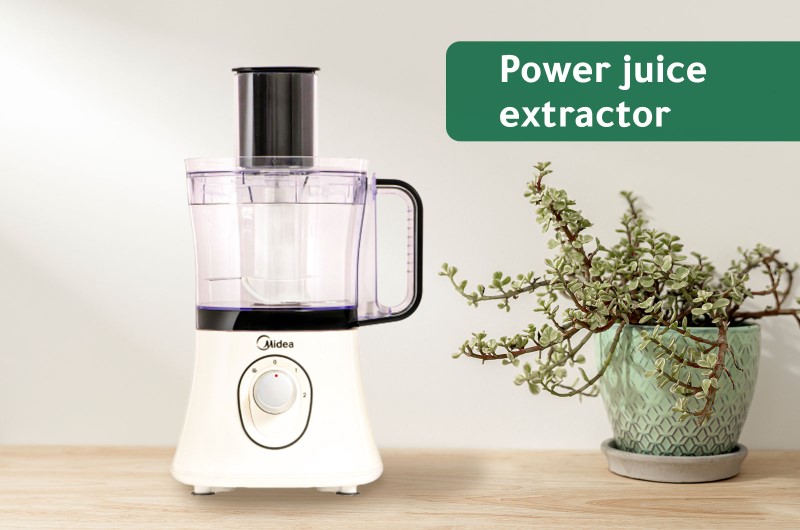 How To Use
Liquid is required to blend food. Add cooking liquid, broth, fruit juice, milk or cream until the desired consistency is reached.
For thorough mixing, move the hand blender up and down in the mix until a homogeneous mixture is obtained.
For best mixing results and to reduce splashing (especially hot or liquid foods), use tall and deep containers.
It is recommended to cut only 5 ounces. (142g) of meat at a time in the food processor.
Meat must be cut into 5 inch (5.1 cm) pieces before processing.
Do not allow to use the hand blender for a long time.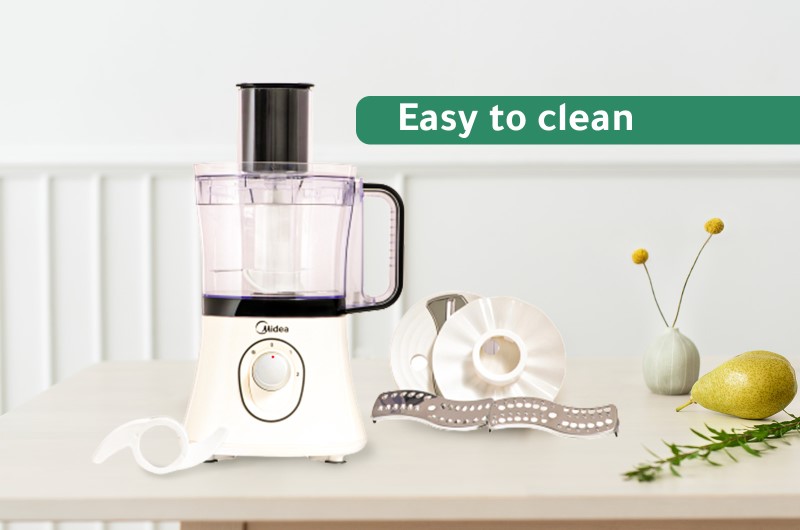 Specifications
Power 600 W
74 mm feeding tube
Full SUS filter &; filter inside
1.7L Pulp Container
2 speeds
Non-slip rubber feet
security lock
Cord storage
SKU: MJ60FM01A