The Perfect Addion To Your Kitchen!
Bompani has designed innovative household appliances for all everyday environments since it started, owing to it's business culture that places the utmost attention on quality, on technological contents with an extreme focus on energy savings.
This range is ideal for those who have limited kitchen space while still being able to accommodate basic cooking needs. Easily bake, roast, and broil in the oven that offers 5 Burners.
Combining both professional aesthetics and functionality, this electric cooker provides the ultimate luxury experience for a fraction of the cost. Ignite your culinary experience with this cooker, allowing for a faster, more efficient heat and moisture distribution.
Enjoy the deep oven capacity with a glass door oven for even, precise cooking every use.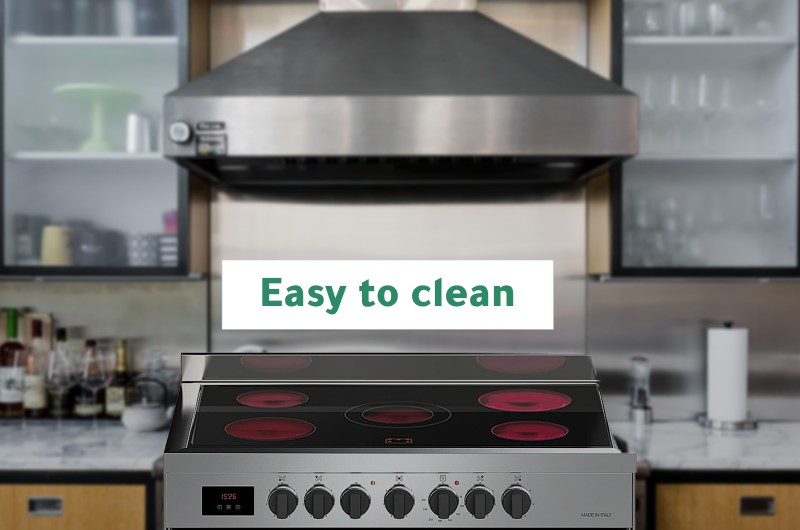 This freestanding electric cooker has a sleek design that brings the look and feels of a commercial restaurant-style range into your home. The ignite system is all about safety and will protected. It's made with great material so spills can easily be cleaned up.
Triple glass oven door
Internal panoramic cool oven door full glass
Oven Cavity with Grey self-cleaning Enamel
Flat oven cavity with lateral Side Racks
Features: 1 telescopic level and 2 grids and 1 tray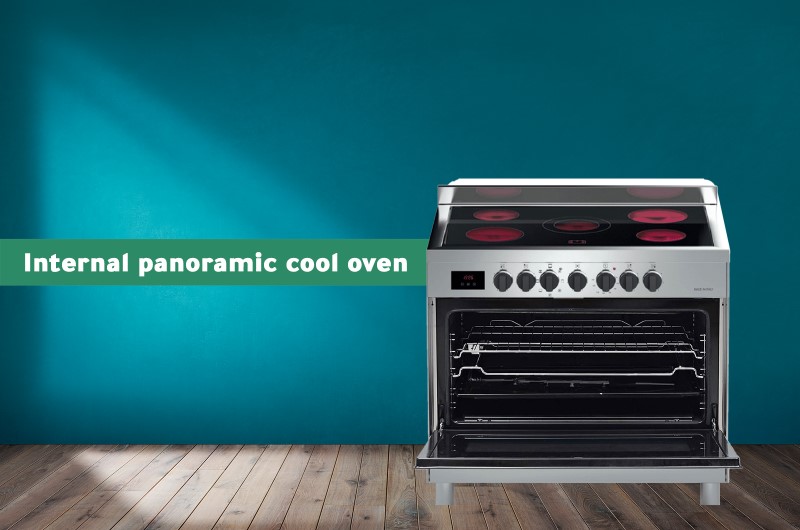 Dimensions: 90×60 cm
Type: Free-Standing Cooker
Material: Stainless Steel
Tech Professional with squared top 4 cm high
Vitro ceramic Cooking HOB with 5 radiant
Soft Touch Knobs Matt black
Electric multi function oven with 8 functions
Touch Control Digital Programmer
Cooling Fan
BIG Bompani brand plate on lover door
SKU: TECH9008VTCTPIX