Stability And Efficiency
Bompani can give you all that. It understands style and food and gives you all what you require to have tasty meals.
With its 5 burners, Bompani cooker provides greater flexibility and easier cooking. The different sized burners accommodate a variety of pot sizes while ensuring full safety. The auto ignition, timer and the full safety option will set your mind free when it comes to kids. This cooker has a modern design so it will fit your kitchen no matter what the decor is.
High Quality Materials
The new Bompani ranges are superb cooking appliances designed, engineered, and made with the best materials. All Bompani appliances integrate seamlessly into style-harmonized suites for a true, high-performing kitchen. The high-efficiency maintop with 5 burners of variable size and power to suit every style of cooking.
Oven Cavity
The oven cavity is the best in its class, with balanced airflow and even temperature baking and roasting on shelf levels. The elegant temperature gauge monitors the actual temperature in the oven. The oven features a soft-motion door. The interior oven glass door maximizes interior volume and can be wiped clean without effort.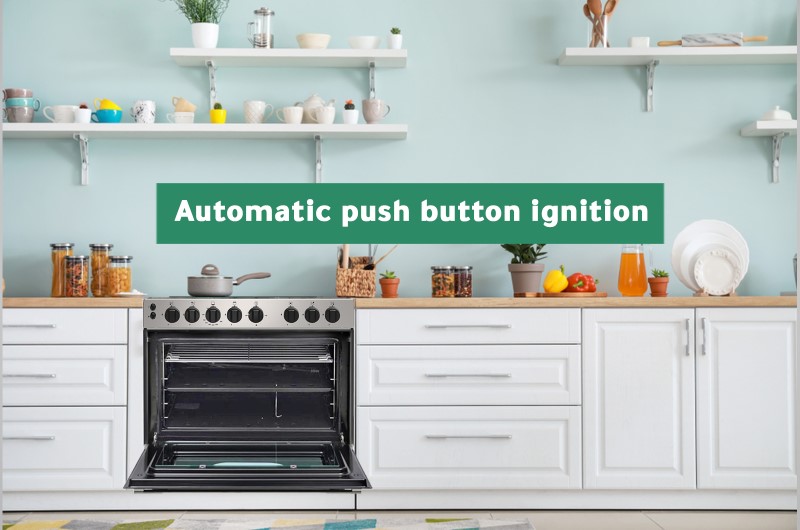 Grid: Enameled
Glass Cover
Number of Burners: 5 gas burners with central Triple Ring burner
Gas oven and gas grill (separate Knob)
Tempered double glass oven door
Oven Light
Mechanical Timer
Turnspit
Features: 1 Tray and 1 Grid
Material: Stainless Steel
Automatic push bottom ignition for Hob, Oven and Grill
Full safety
Black adjustable feet
SKU: ESSE80GG5TCIX