Top Mount Freezer Refrigerators
A flawless, frost free chill that every kitchen needs Midea top mount freezer refrigerators have been designed with special air duct system which prevents frosting.
Organize Your Items Perfectly
Shelves with adjustable height allows you to organize the fridge to your liking with additional inner-glass shelves to access your favorite foods with ease
Evenly cools every corner
The All-around Cooling system cools the fridge evenly from corner to corner. Cold air is blown out through multiple outlets at every shelf level, so it maintains a constant temperature and food stays fresher.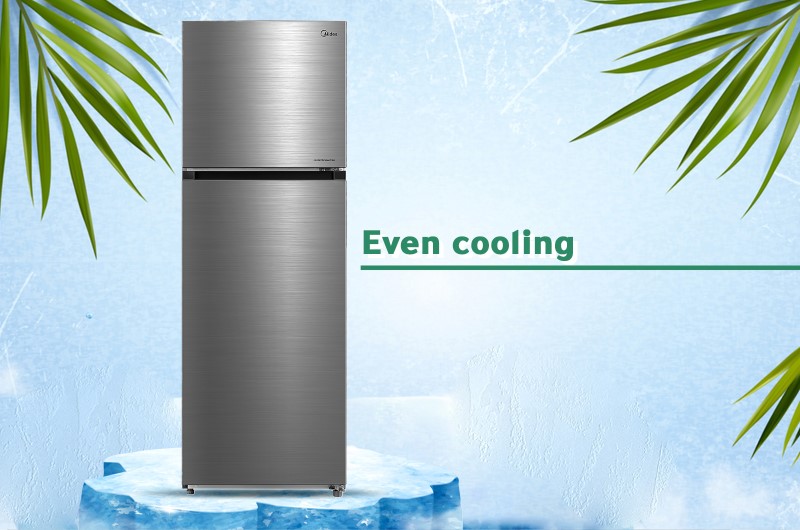 Easy to find and reach food
Reaching into a refrigerator often means navigating an obstacle course of items. The Easy to reach shelves lets you efficiently store, organize and access your food, easily reaching things at the back and in corners.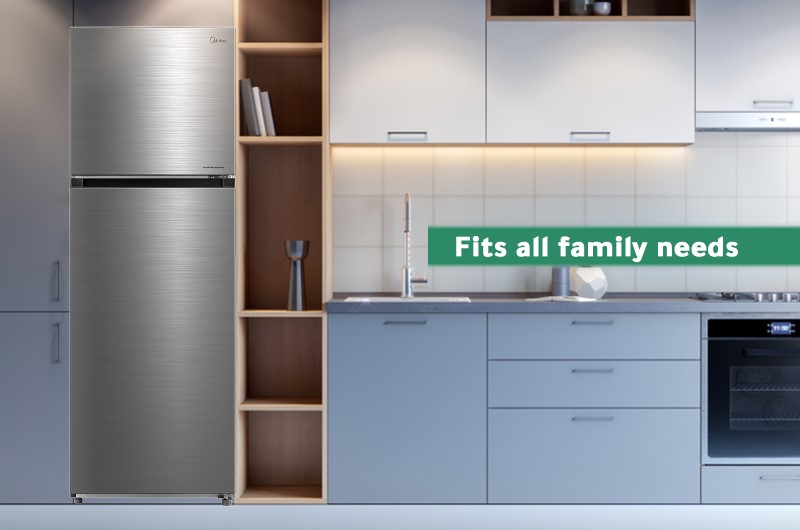 Fits All Family Needs
you will be able to keep inside whatever you want to be chilled or even frozen in the top compartment with no concerns about the storage capacity. It fits your family needs and prompts you to go back from your weekly shopping trips with lots of items to be stored all at one quickly and simply.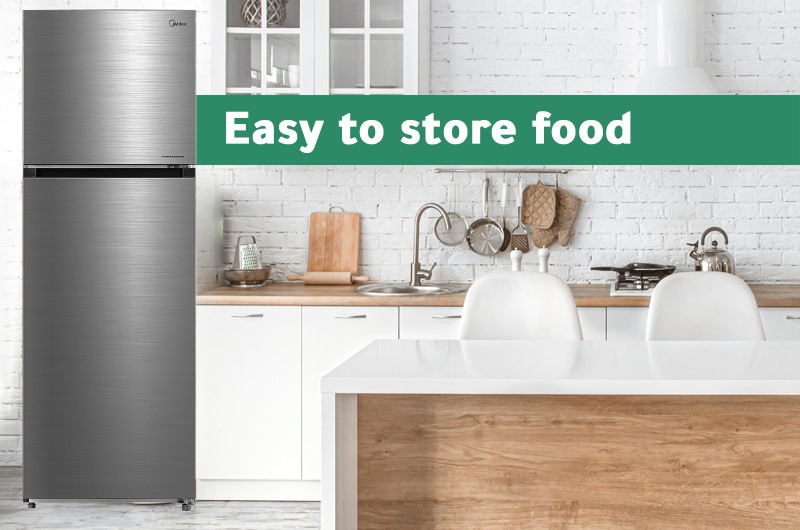 Durable Glass Shelves
It includes 3 shelves made of tempered safety glass. The shelves are versatile enough to permit the maximum usage of the available space. In addition to their durability, they are spill-proof and extremely easy to clean.
Electronic Temperature Control
Size: 11.9 cu/ft
Type: Double Door
Removable Ice Cube Maker
Tempered Glass Shelves
Capacity: 338 Liters
Smart sensor
Active-C Fresh
Electronic Control
Big Cooling Zone
Big Vegetable Box
2 L Bottle Rank
Humidity Control
Dimension(WxDxH): 59.5×69.5×172.4 cm
SKU: HD468FWEN