Laundry At The Speed Of Life
This effective washer washes very fast without short cutting cleaning performance, even on larger loads. That is not just laundry done fast it is laundry at the speed of life. Besides, its variable spin is 1400 rounds per minute.
Powerful Motor, Great Results
Whatever type of material or garment is to be washed, this front load washer will be able to wash your laundry with great results because of its powerful motor that produces a washing power up to 1400 RPM.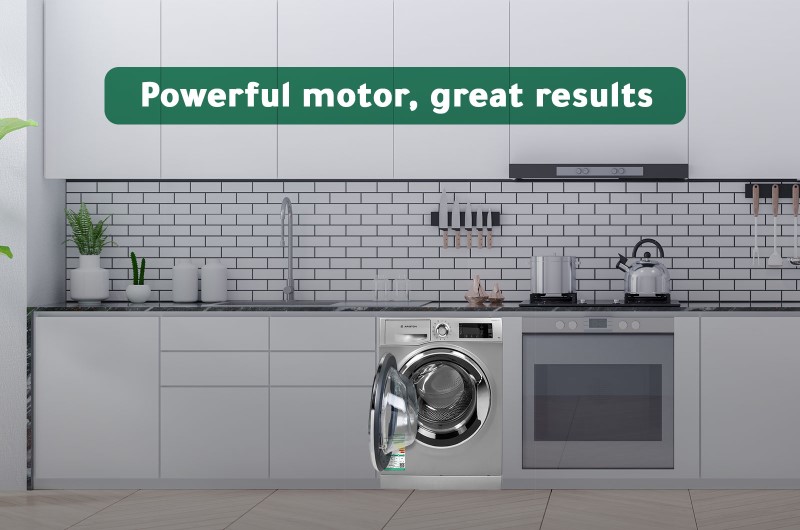 Easy Washing Programs
With several washing programs to choose from, you now have a program for every washing job, you never have to guess what program is for what type of garment. The programs were optimally engineered to work with your garments, lessening the wear and tear. Keeping your garments safe.
Safety Lock
The Safety/Child Lock function protects children from accidentally being hurt while playing with the washer. This function also protects elderly and the frail.
The Perfect Fit
Perfect for apartments, condos or small spaces, and it's the perfect fit for your lifestyle. Get your clothes clean and experience a smarter way to wash. Since it is a front load washer, its drum in the front rotates to tumble the clothes and clean them. This type of washers has the most energy and water efficiency. The best appliance you can get for washing and drying your clothes.
Active Mousse
Active Mousse massages the cleanliness back into your clothes by pre-mixing the water and detergent before it touches your clothes, for up to +60% of the cleaning power at just 20°C. Pre-mixing the water and detergent creates a mousse that is able to penetrate the fibers of your clothes more quickly, eliminating the pre-treat process of your wash.