This Ariston built in Oven features:
advanced electric technology allowing you to cook dishes saving energy. Halogen lamp allowing a more energy-efficient performance.
Heat Distribution:
For cooking different foods that require the same cooking temperature on several shelves at the same time. This function can be used to cook different foods without odors being transferred from one food to another.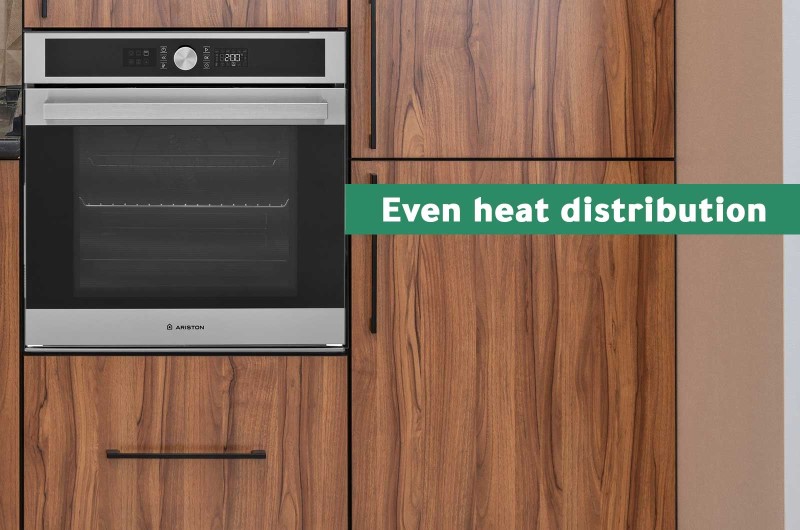 Fan System and Operation:
A cutting edge fan system with optimized rear panel for optimal distribution of heat flow inside the oven, without recirculation areas. The even circulation of air in all directions and electronic control guarantee extraordinary cooking on every shelf level. The electronic control minimizes swings in temperature during the cooking process, ensuring constant heat and repeatable results every time.
Semi-automatic Recipes Expert:
Recipes Expert offers semi-automatic cycles which suggest basic cooking parameters and guide you in choosing the ideal temperature and shelf position for the recipe you are preparing.
Cleaning System:
The self-cleaning system ensures perfect results with no effort and no detergents. The inside walls of the oven are lined with special panels treated with micro porous enamel that, through a catalytic oxidation process, captures the grease evaporated during the cooking process.