Style And Quality Into Your Kitchen!
Combining the professional power and functionality of a Bompani Range with stunning finish accents, this sophisticated line of professional ranges brings a new meaning of elegance. Create an unforgettable kitchen unique to your style with elegant knobs, handles, legs and burners. The beauty of the this edition is infinite. From our home to
yours, enjoy a luxurious experience with all Bompani Gas Range.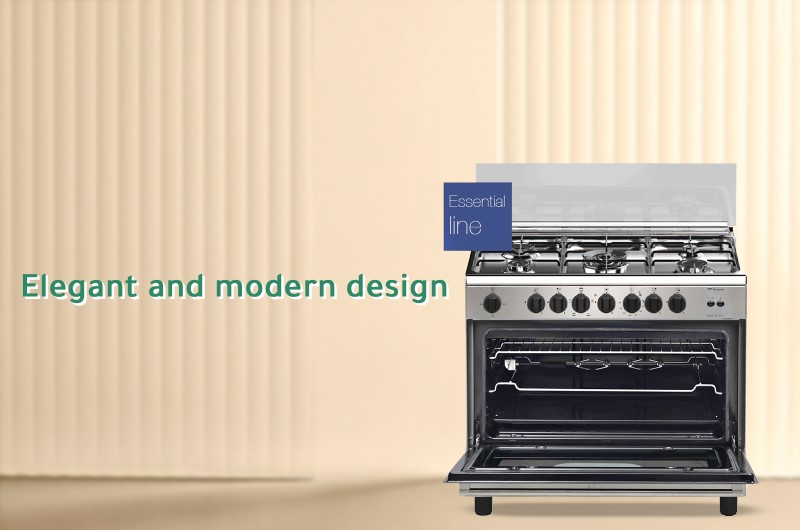 5 Gas Burners
With its 5 burners, Bompani cooker provides greater flexibility and easier cooking. The different sized burners accommodate a variety of pot sizes while ensuring full safety. The auto ignition, timer and the full safety option will set your mind free when it comes to kids. This cooker has a modern design so it will fit your kitchen no matter what the decor is.
Perfect Size
This gas range brings professional styling and quality into your home kitchen at a perfect size. The spacious oven capacity lets you bake any dish while the gas cook top with 5 burners can handle all your pots and pans with ease.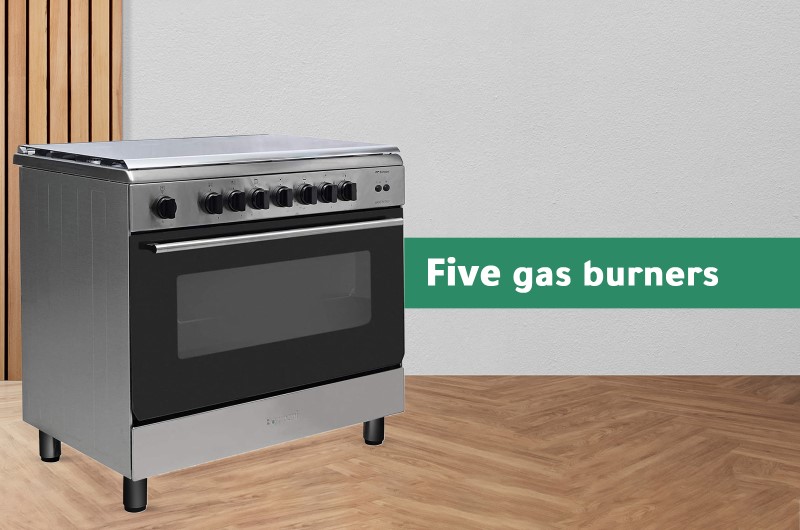 Number of Burners: 5 gas burners with auto ignition
Full safety
Gas Oven & Grill
Oven Thermostat
Oven light, cooking end timer
Features: 1 oven grid, 1 dripping pan
Roaster, Closed door grilling
Removable tempered glass lid
Cast Iron grids
Stainless Steel finish
Product Dimensions: 90x60x85 cm (WxDxH)
Gross Weight: 73 kgs
Loading capacity PCS/40HQ): 123
SKU: ESSENTIAL90GG5TCIX