If you intend to buy a new vertical conditioner, this article is for you. We discuss the best vertical conditioners in Saudi Arabia in 2023 to help you choose the most suitable
Know the best types of vertical conditioners and which features are best suited to you before you buy. In just 3 minutes, we review the specifications of Saudi Arabia's most sought-after longitudinal conditioner, which makes you more comfortable for long years free of heat, sweat, and moisture.
Now let's start by learning about the benefits you won't do without a standing air conditioner for your home or office
Information about vertical and longitudinal conditioners
Here we have gathered the most important information on vertical longitudinal conditioners you may need in the current period. One of the most useful features of indoor and outdoor vertical air conditioning units is their ability to align with the home wall. This makes them almost homogeneous with the surrounding environment. All connections and electrical panels are outside, so there are no cables or anything else that hampers your comfort or potentially bothers your guests. The most important advantage of each longitudinal conditioner is its speed in cooling the place
Discover also: A selection of the best vertical conditioners at the Shaker Group
Why is the vertical conditioners from Shaker right for you?
You can say that Shaker's vertical longitudinal conditioner is best suited to you due to several reasons, the most important of which are:
The possibility of replacing or retrieving a vertical conditioner under specific conditions via the Shaker Group reassures you.
There is no reduction in the price of vertical air conditioners of all kinds in Saudi Arabia.
Free, fast, and safe shipping to all Saudi cities.
Install a longitudinal conditioner price in 4 instalments at the cash rate without interest.
Shaker Group is the official agent of several brands in Saudi Arabia, which makes it one of the best conditioners.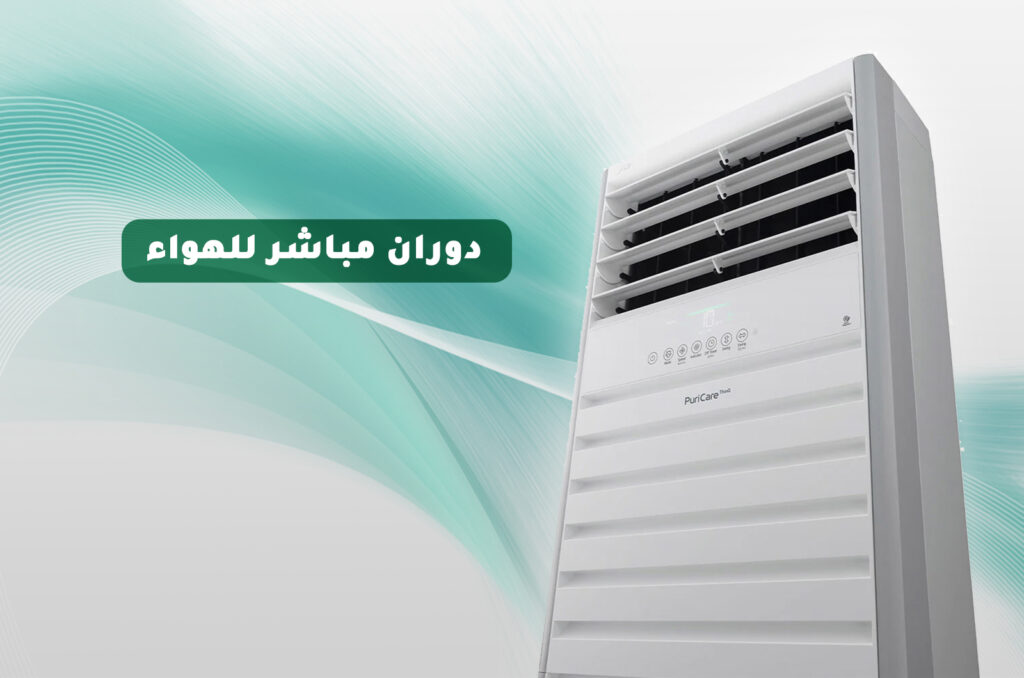 Features of vertical conditioners from Shaker Group
Vertical conditioners from Shaker Group come with many features; here are the most important:
Vertical conditioners with a minimum electrical power save invoices.
Vertical conditioners with high efficiency give you the comfort you need.
Cooling standing conditioners from the shaker set is fast and strong.
Wheel conditioners fit in mosques, homes, and work spaces.
The latest technology in a vertical conditioner across the Shaker range.
Silent night mode is a feature of most longitudinal conditioners.
A safety lock for kids are in a cupboard air conditioner.
A temporary feature that allows you to control the vertical conditioner as you wish.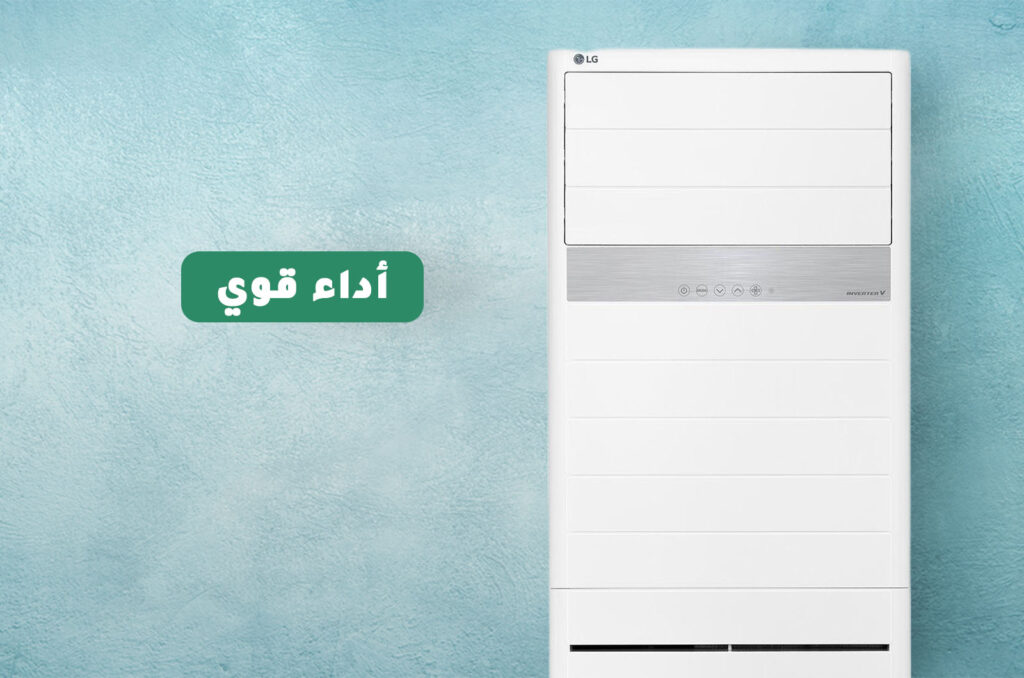 The three best vertical conditioners in Saudi Arabia
Below are the three best vertical conditioners in Saudi Arabia that guarantee a nice spring atmosphere free of moisture, heat, and sweat. With the advantages that make each conditioner stand out from the following bestsellers in Saudi Arabia, you know that the high output of a particular piece of electricity indicates its high quality, which you find in the following conditioners.
1. LG vertical air conditioner puricare 158 m2 :
Enjoy the coolest summer and warmest winter quad atmosphere with the best vertical air conditioner from LG in white color!
It is a longitudinal air conditioner with a coverage area of 158 m2 and a 6-stage filter that will give you the comfort you are looking for, with a speedy air rush reaching all corners of your room and a perfect calm to fit the bedrooms too. Besides, this very stylish air conditioner structure is consistent with your home decorations and has great aesthetic appeal; you can clean and transport it easily whenever you want.
Control its thermocycles remotely from anywhere; make your life better and order it now.
2. LG vertical air conditioner with reverse compressor, 46,000 BTU cool and hot:
Get the best USD LG conditioner up to 46,000 BTU equivalent, or approximately 4 tons!
Enjoy gentle winter temperatures with a spring vibe with fast air emission that reaches all over your room and does not come with a 4-way swing feature; instead, set it to silent mode and sit completely silently without emitting any sound.
Order it now and let its Islamic design decorate your home!
3. Vertical LG Air Conditioner, 46100 BTU Cool and Hot, White:
It is a vertical LG conditioner with a large cooling capacity up to 46,100 BTU, or the equivalent of 4 tons! You won't suffer from summer heat anymore, being conditioned by a strong performance that airs cold air at an awesome speed. This modulates the place's atmosphere and makes it very comfortable. You can control its temperature in three ways via your mobile device or via its remote. It is one of the best-selling vertical air conditioners in Saudi Arabia, with a reduced price provided by Shaker Group during the bid period.
Get it now and ensure comfort and relaxation for you and your family!
Shaker Group is the best vertical conditioners company in Saudi Arabia
The Shaker Group is the best vertical conditioner company in Saudi Arabia, providing you with the best and most efficient species and excluding from itself poor ones. It also provides quick after-sales services to all its customers in Saudi Arabia. If you have a question or need certain maintenance, Shaker is the best company to communicate with. It brings together experts and technicians in the maintenance of conditioners and all other electrical household appliances at a high level of experience and efficiency.
Vertical conditioner prices at Shaker Group
The prices of vertical air conditioners in Shaker Group start at 6,000 SAR and rise up to 9000 SAR, depending on the quality and brand of the vertical air conditioner that you adopt.
Discounts on vertical conditioners in Shaker
Take advantage of discounts of up to 40% on vertical conditioner rates at Shaker before expiration in Saudi Arabia. This will enable you to get the right conditioner for you at the lowest possible price.
Best Installation of Vertical Air Conditioners in Saudi Arabia
Get the best installment vertical conditioners in Saudi Arabia by ordering from Shaker Group. You can buy any type of conditioner in 4 instalments at a cash price with no interest and no additions.
Free shipping to all Saudi cities
When you buy a vertical conditioner or any electrical piece through the Shaker Group, you will get free and fast charging feature anywhere in Saudi Arabia. This ensures that the quality of the piece is not compromised by bad charging, such as a scratch. For example, the Shaker Group sends the piece securely wrapped, ensuring maintenance.
Read also: The best Split conditioners in Saudi Arabia
FAQs on vertical conditioner types
We have gathered the most prominent FAQs in your mind when buying a vertical conditioner in Saudi Arabia. This is so you can see them and benefit from others' questions:
1. How much is vertical conditioning?
Vertical conditioning's price ranges from SAR 6,000. Up to 10.000 SAR It is a longitudinal conditioner that makes you comfortable for many years.
2. What is the best vertical conditioner in Saudi Arabia?
The best vertical air conditioner in Saudi Arabia is one that fits the size of your room and distributes cold or warm air quickly throughout your room, which LG conditioners achieve through the Shaker Group's official agent in Saudi Arabia.
3. What is the best bedroom temperature?
The best bedroom temperature ranges from 15 to 19 °C, which is the right degree for comfortable
and good sleep.
In conclusion, you can say that the longitudinal conditioners from LG via the Shaker range are one of the best vertical conditioners you can adopt in your office or home for long-lasting comfort. We finally advise you to adopt one of the three conditioners we nominated for you as one of the most sought-after types in Saudi Arabia. Order one now without hesitation!