Stainless Steel Construction
The body of your Midea Twin Tub washing machine is made of high-quality stainless steel, which makes it protected from rust and is more durable compared to traditional plastic bodies or tanks of washing machines, as it lasts longer.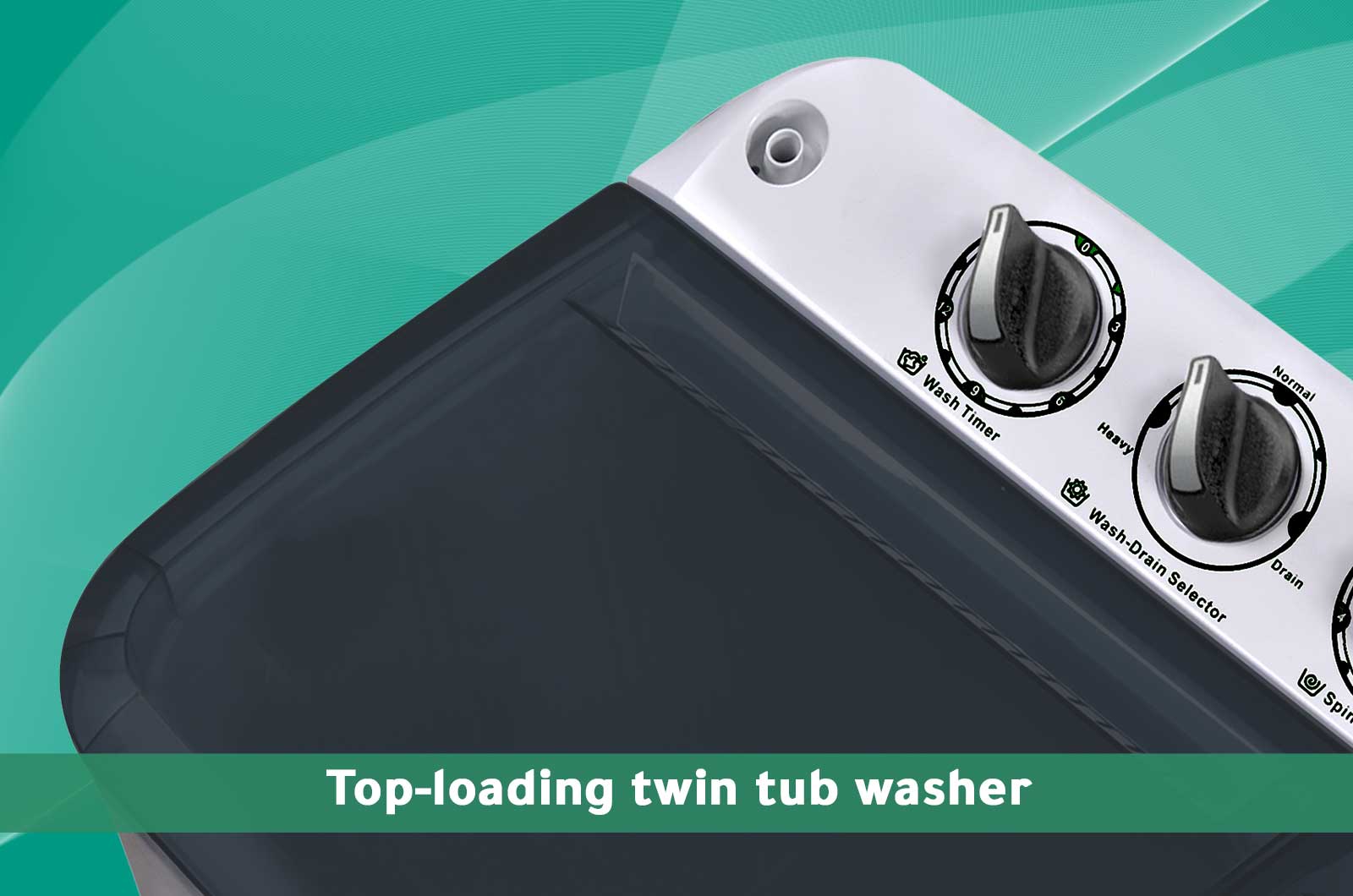 Spin Dry Air
With the unique cover design, the water can be easily drained from the fabric by the internal wind circuit, which effectively improves the drying function of this washing machine and makes it the best choice for you and your home.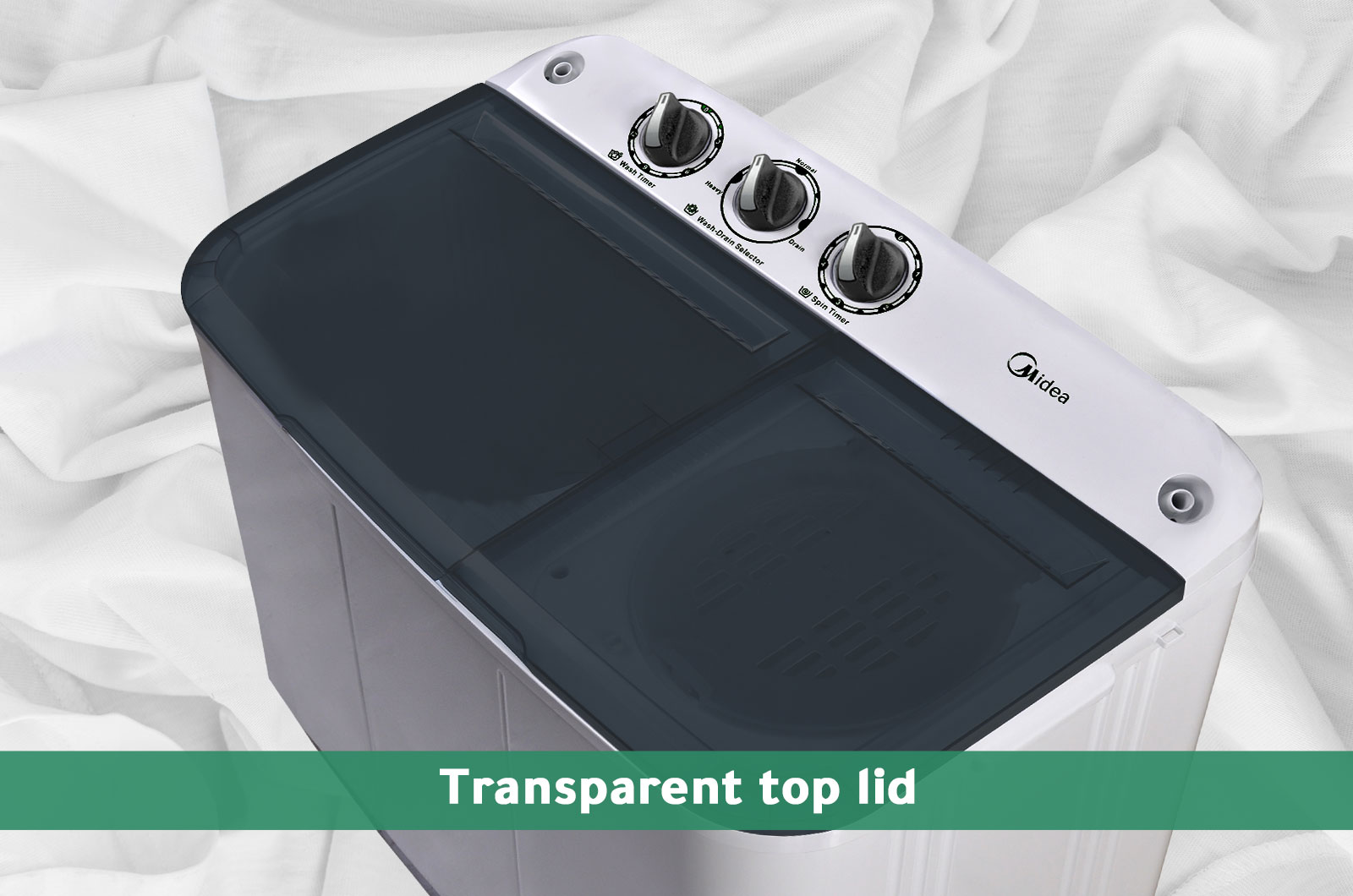 Magic Cleaning Filter
This magic cleaning filter not only helps prevent build-up of soap, strings and dust in the washing machine drum or tub, but also keeps it off your clothes.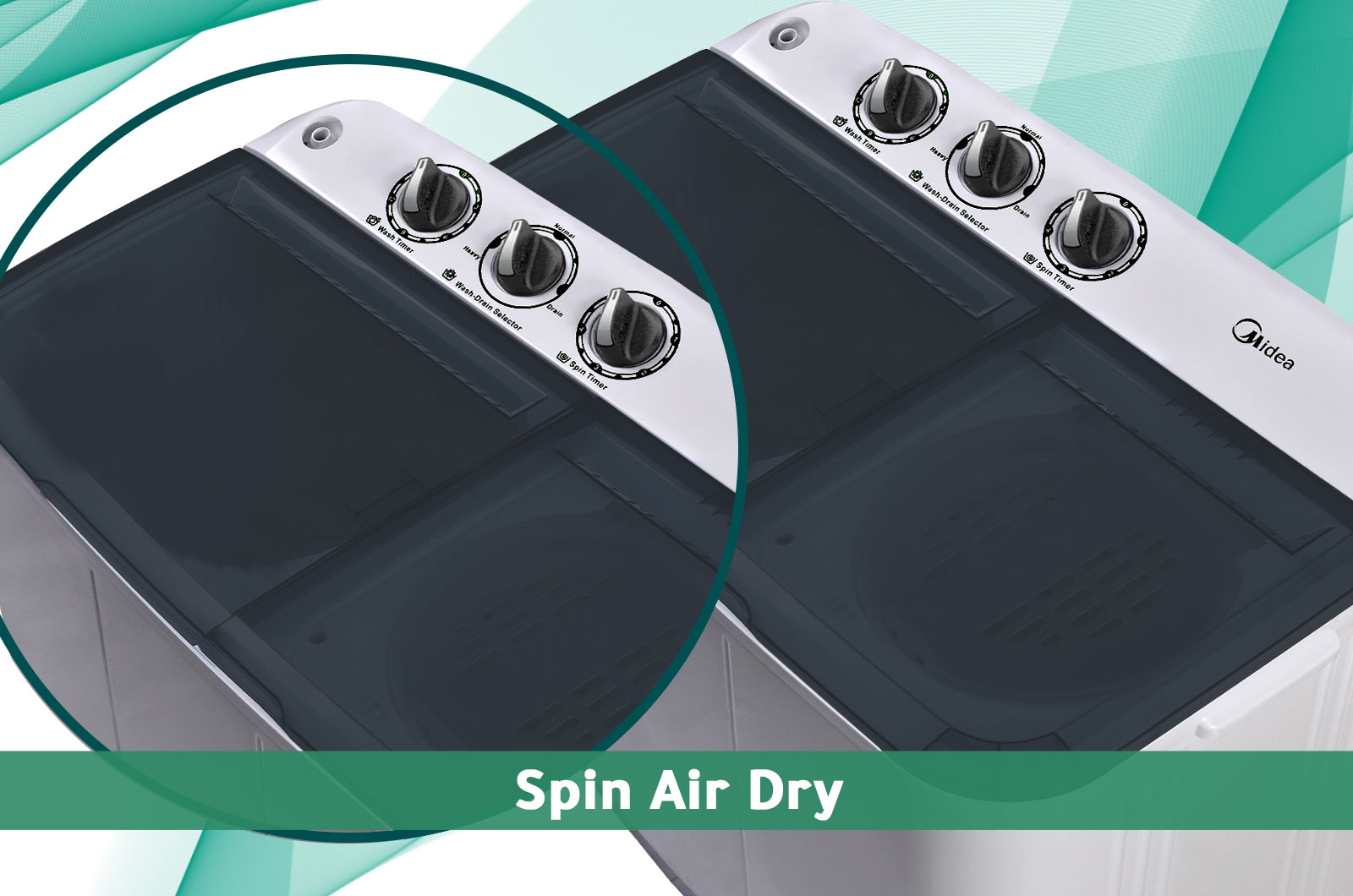 Washing Machine Type: Twin Tub Washer
Washer Loading Type: Top Loading
Washing Capacity: 5 kg
Dryer Capacity : 3.6 kg
Number of wash programs: Multi Programs
Control Type: Knobs
Maximum power : 400 W
Air dryer system
Voltage 220/60 hz
Color : white
Model Number: TW50(257)NB