Large Washing Capacity
With the Midea Twin Tub Washing Machine, you don't have to make second trips to the washing machine. Thanks to the large capacity of 14kg, you can load all your clothes in one go. This feature not only saves you time, but also saves water and items that you use for washing clothes, such as detergent, fabric softener, and others.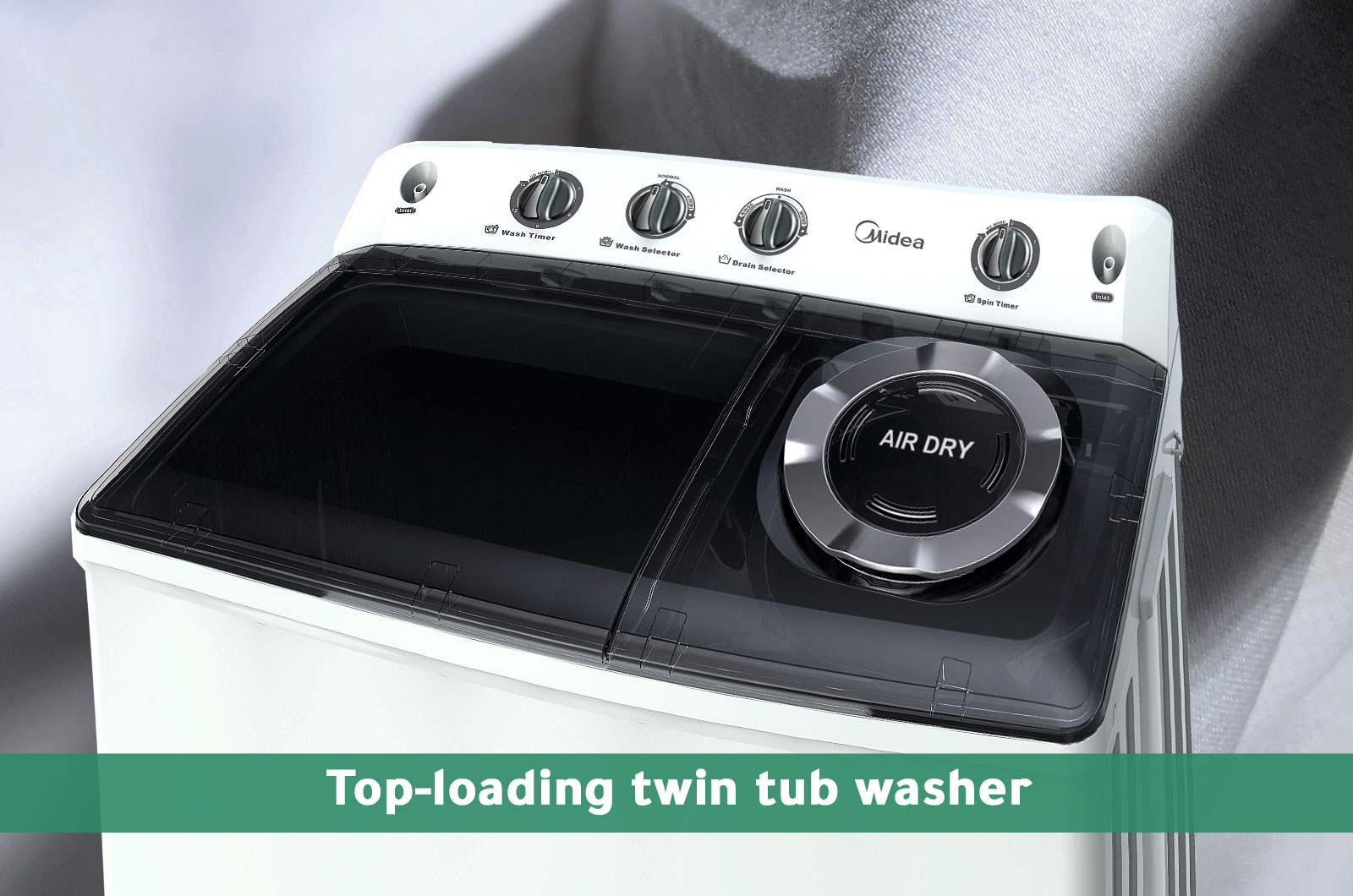 Free Yourself With The Midea Washer
With this large washing capacity, you can wash as many clothes as you want without overloading the washing machine. Top door opens fully, making it easy for you to load and unload clothes, so you can free yourself from frequent washing and enjoy more time for yourself and your family.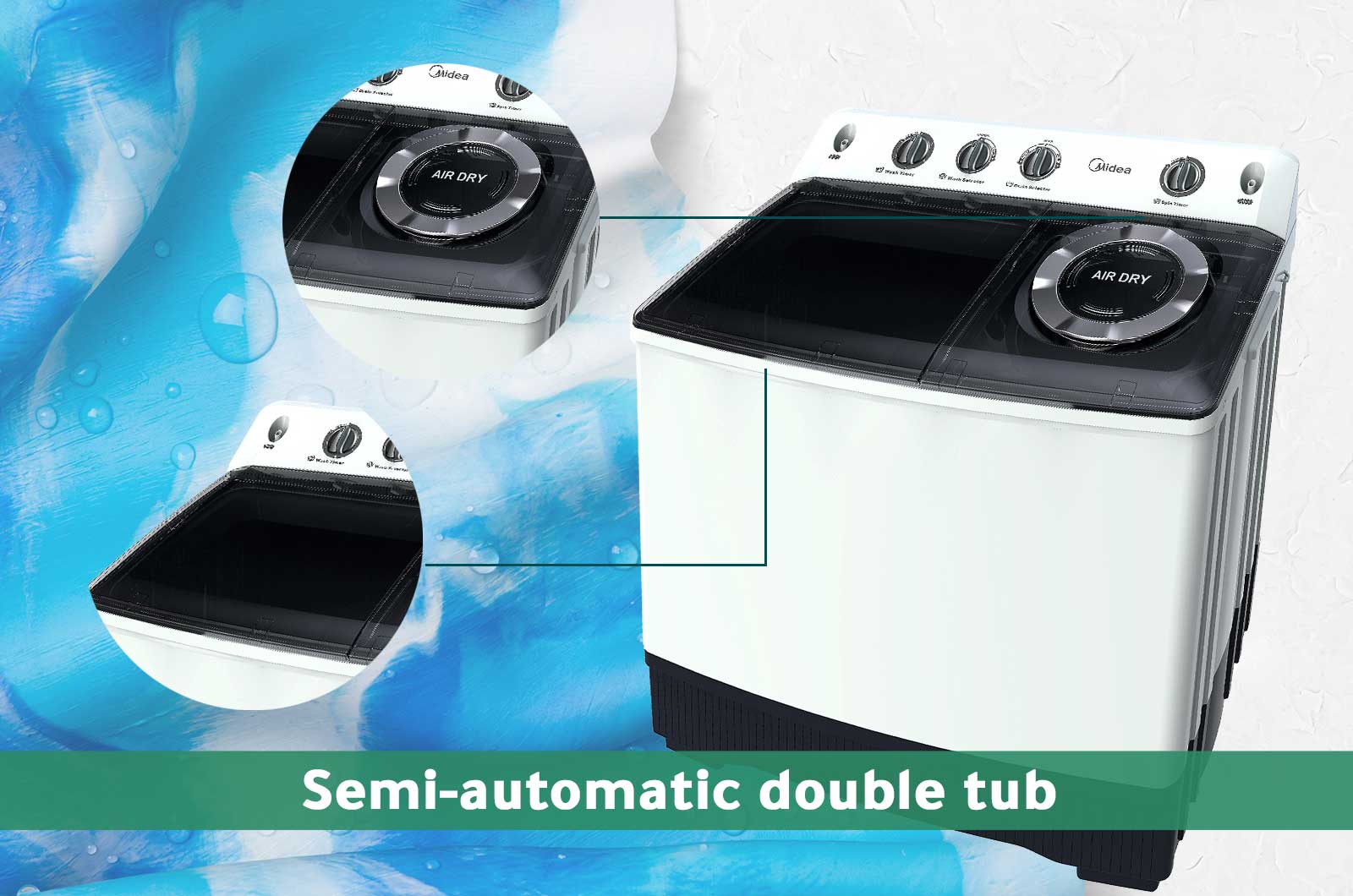 Fast Drying
You can enjoy a washing machine that really cleans your clothes with faster drying performance. This unique system dries your clothes quickly, keeping fabrics safe from damage and enhancing efficient drying capacity.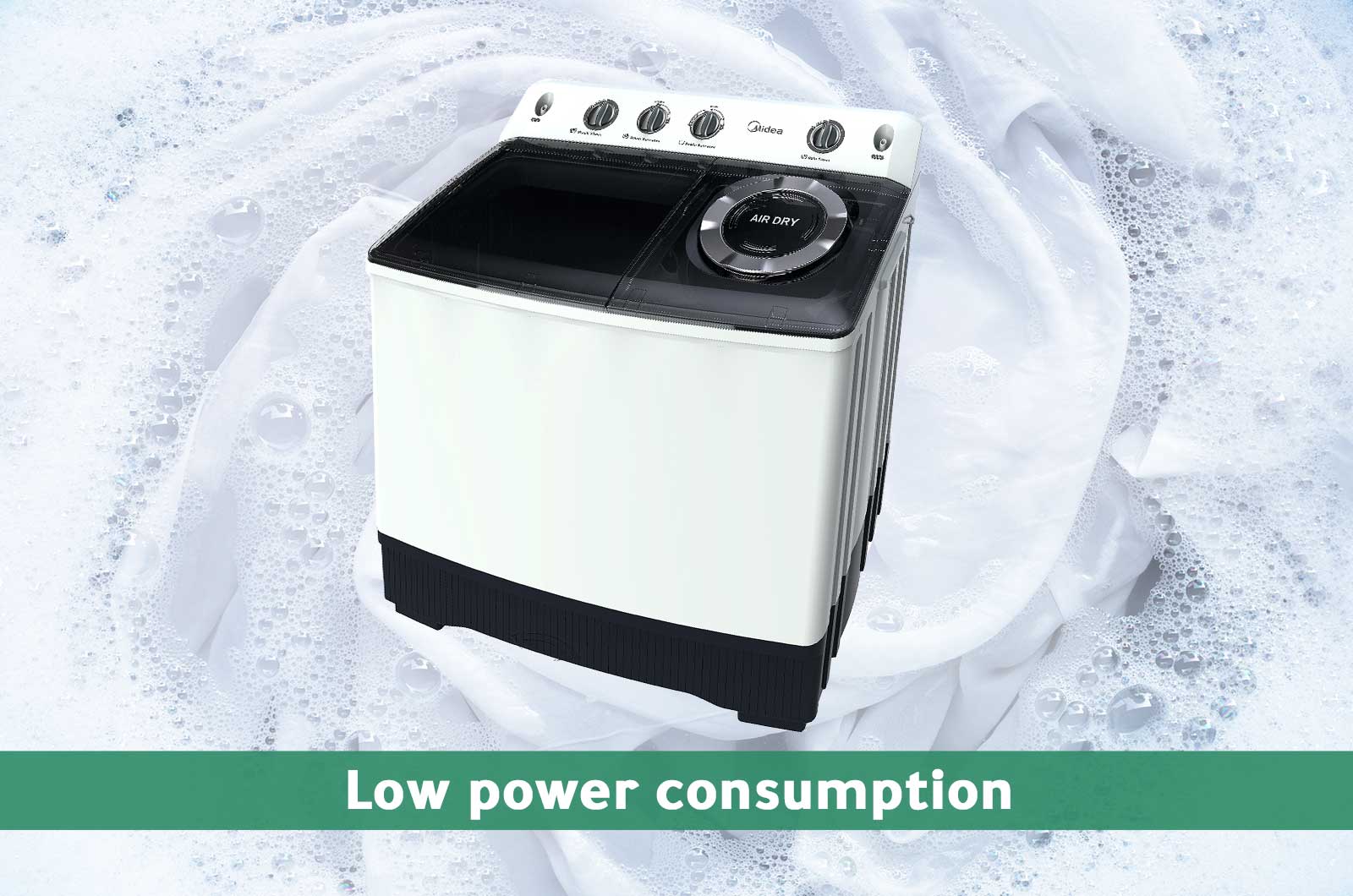 Washing Machine Type: Twin Tub Washer
Washer Loading Type: Top Loading
Washing Capacity: 14 kg
Dryer Capacity : 10 kg
Number of wash programs: Multi Programs
Energy Efficiency Level: E
Control Type: Knobs
Maximum power : 800 W
Air dryer system
Works without vibration or noise
Modern design control panel.
Works with all kinds of washing powders.
Fan designed to prevent tangling of clothes
Voltage 220/60 hz
Color : white
Model Number: TW140ADNB