Transparent Top Lid
Watch what happens inside the washing machine With the transparent top cover of this distinguished Midea washing machine, you can also monitor whether the clothes have been washed and dried properly.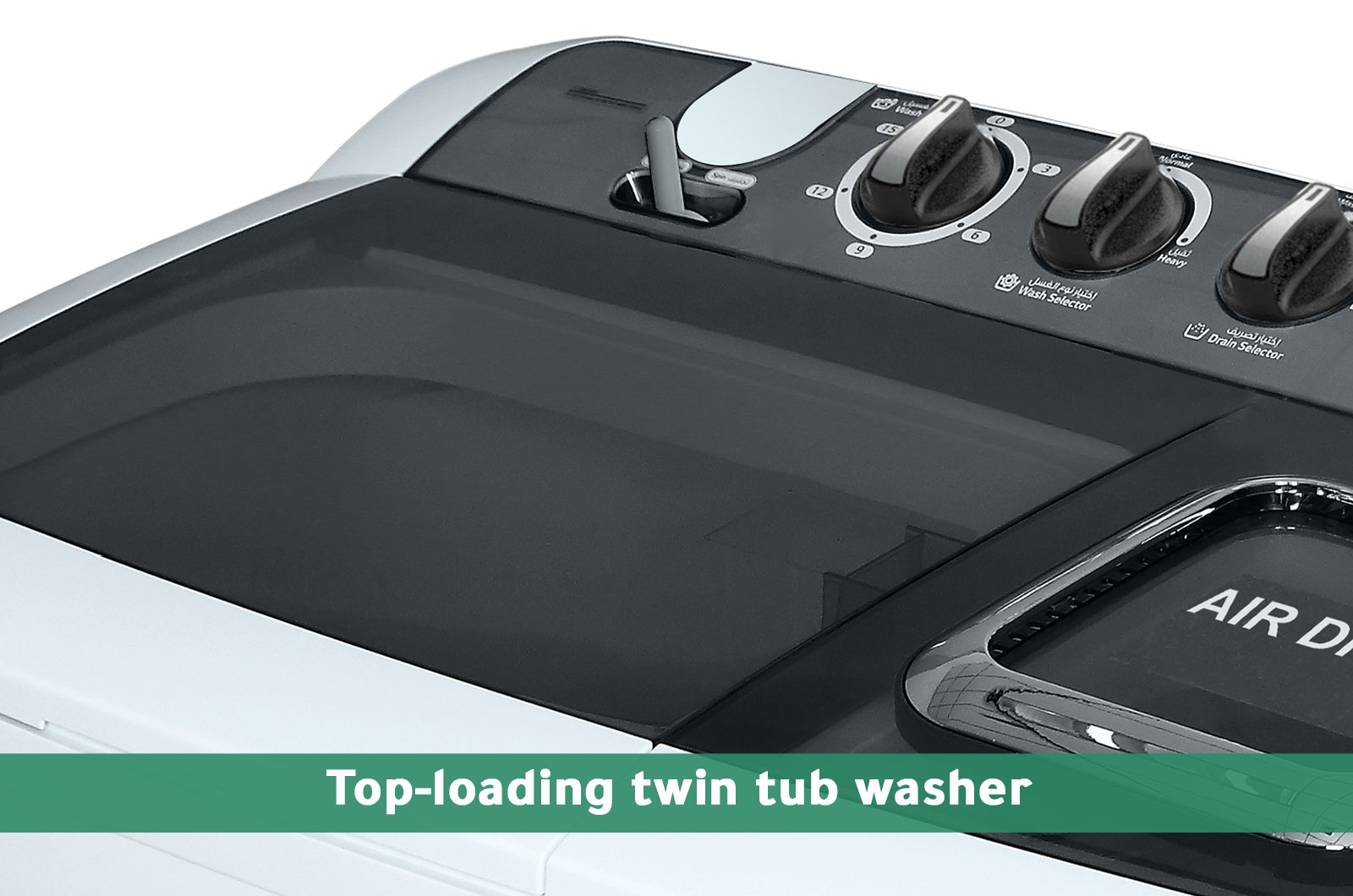 Top Load Washer
Save time and save energy with the Midea top load washing machine, which is equipped with the best available technology that gives you nothing but perfectly clean clothes. The clothes are loaded through the top of the machine, which is usually covered by a hinged door but you can choose not to cover it to your liking.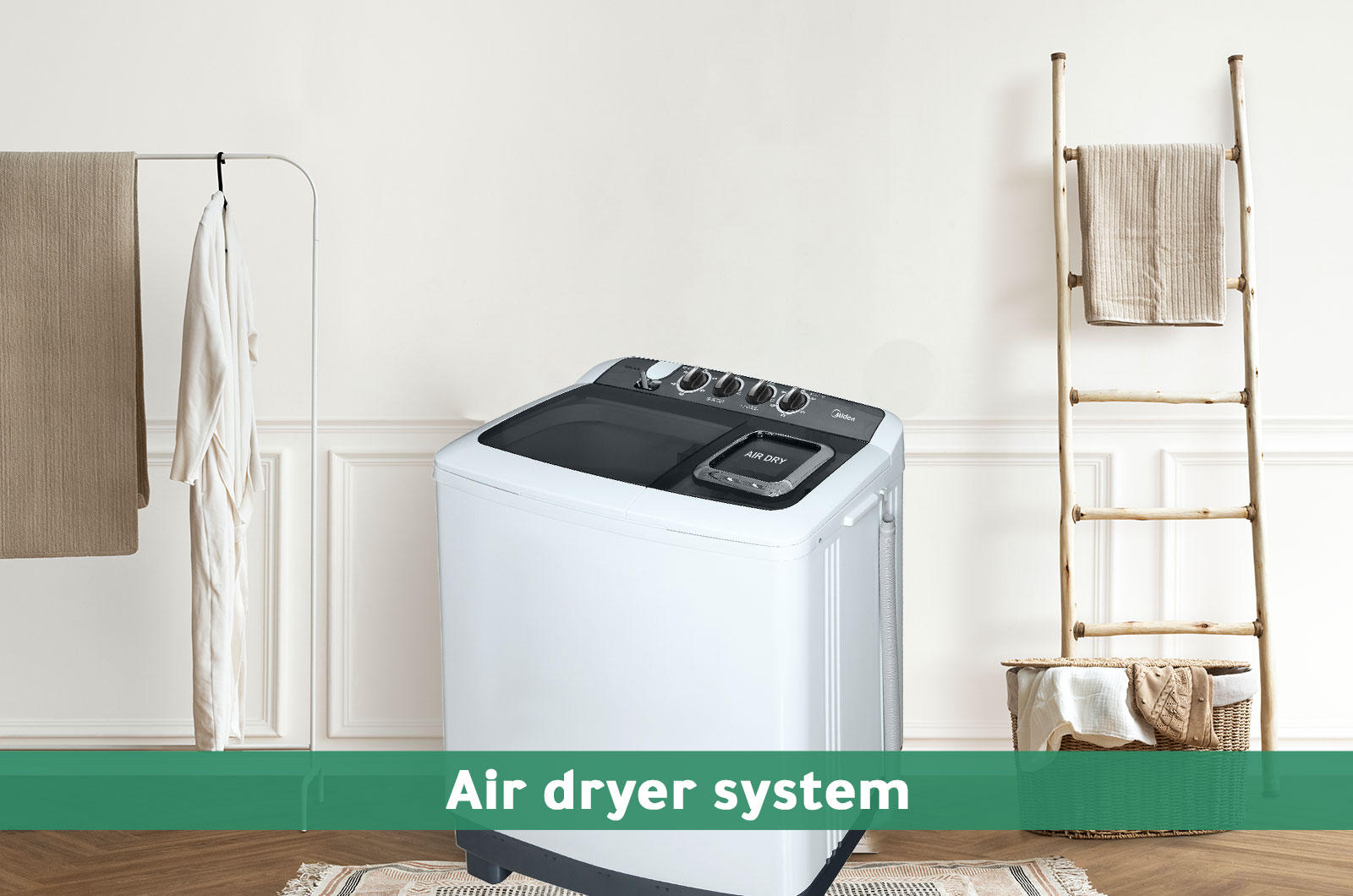 Fast Drying
Equipped with a special drum, this washing machine provides faster drying performance for your clothes, so you can enjoy a washing machine that really cleans your clothes. This unique system dries your clothes quickly, keeps fabrics safe from damage, promotes efficient drying, and gives you great, satisfying results.
Perfect Design
Sophisticated, modern and distinctive design with optimal drying capacity and effective air drying feature that gives you fewer wrinkles and tangles in fabrics. This Midea washing machine is safe on clothes and keeps them from getting damaged so now you can forget about all your worries.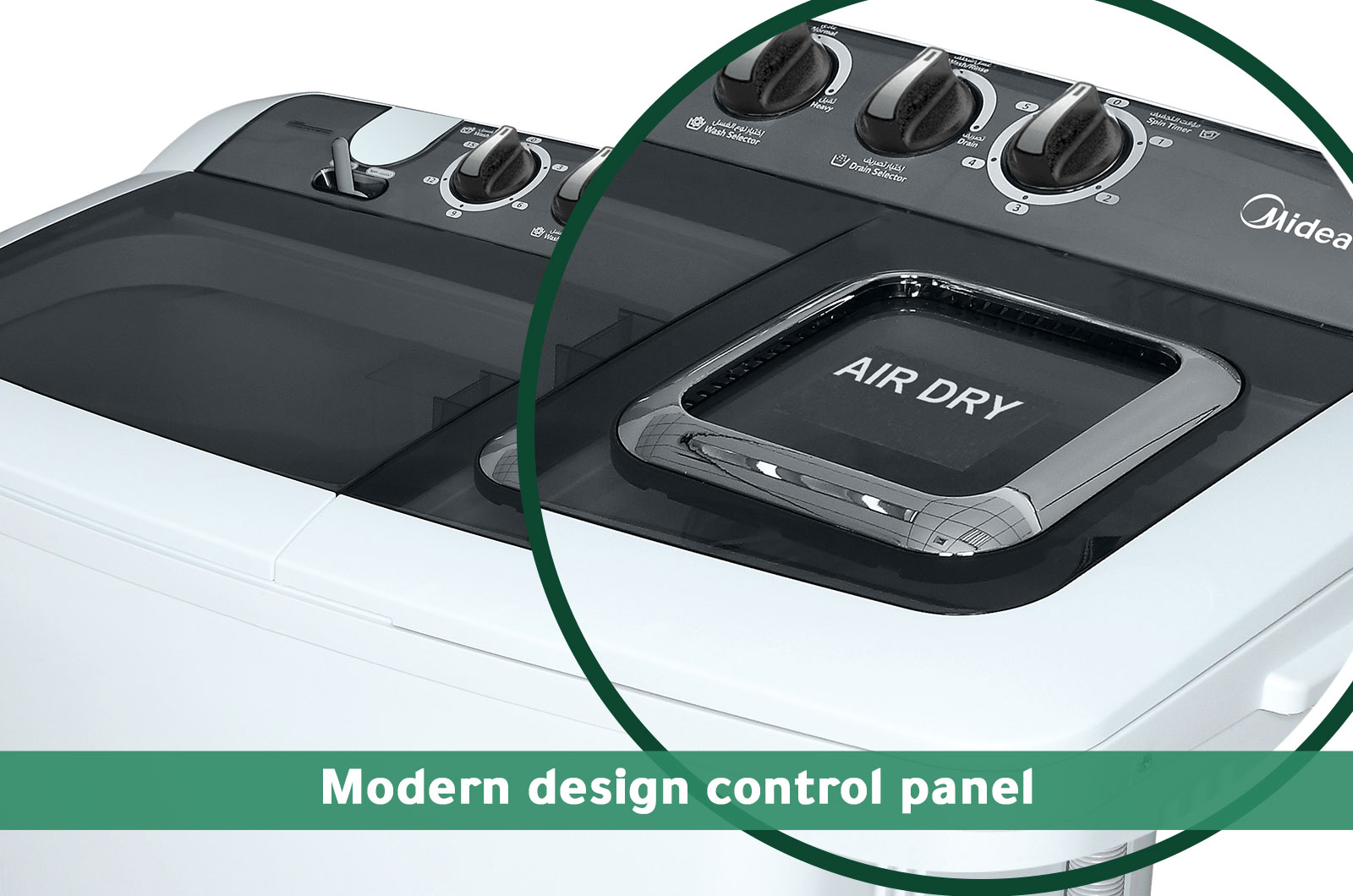 Washing Machine Type: Twin Tub Washer
Washer Loading Type: Top Loading
Washing Capacity: 12 kg
Dryer Capacity : 7 kg
Number of wash programs: Multi Programs
Energy Efficiency Level: E
Control Type: Knobs
Maximum power : 360 W
Air dryer system
Maximum Spin Duration: 1350 rpm
wash timer: 15
Works without vibration or noise
Modern design control panel.
Works with all kinds of washing powders.
Fan designed to prevent tangling of clothes
Voltage 220/60 hz
Color : white
Model Number: TW120ADNB