Powerful Cooling
The refrigerator's cooling system maintains a constant temperature and food stays fresher for longer, giving you a feeling of comfort and safety
Anti-Freeze Feature
The anti-freeze feature periodically circulates the air inside the cooling compartment in order not to form frost on foods and prevent the growth of ice on the inside of the refrigerator door.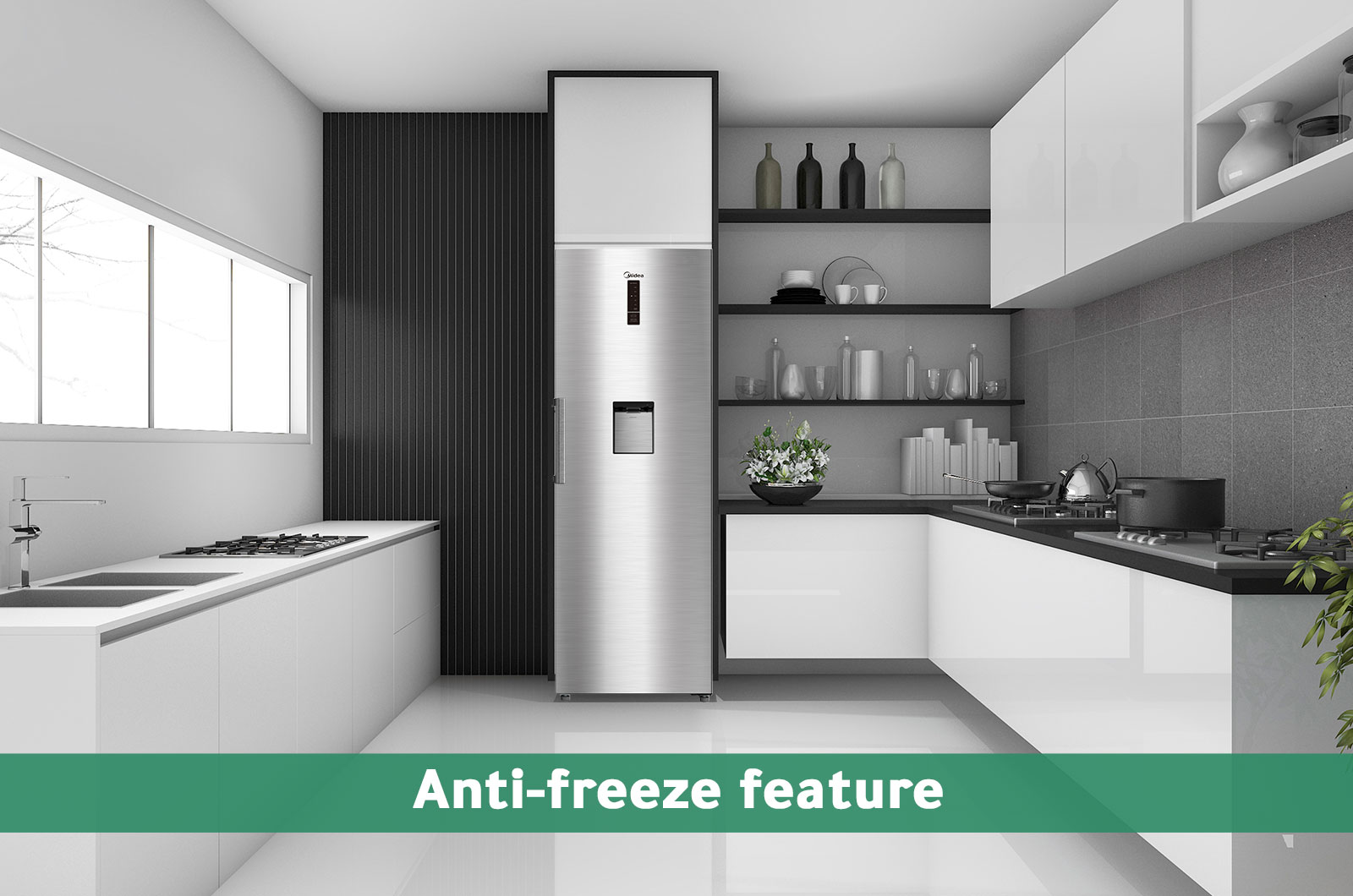 Child Safety Lock
The built-in lock in the refrigerator provides complete protection for the user against child tampering. It automatically closes the door of the refrigerator according to the user's desire and temporarily disables all systems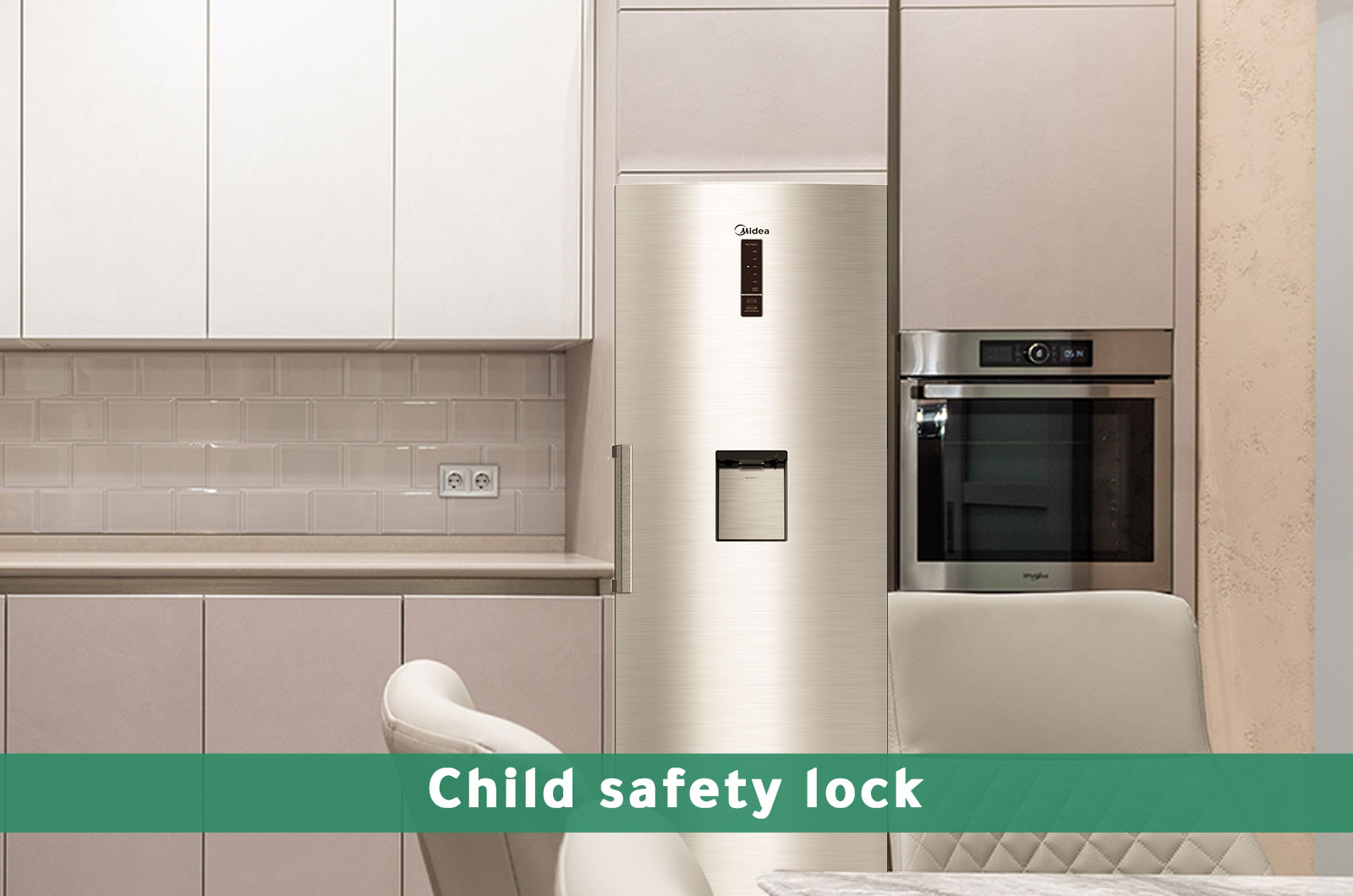 Electronic Temperature Control
The temperature of the refrigerator can be controlled in a modern electronic way. This electronic control provides complete ease of use and automatic temperature adjustment and uniformity as well.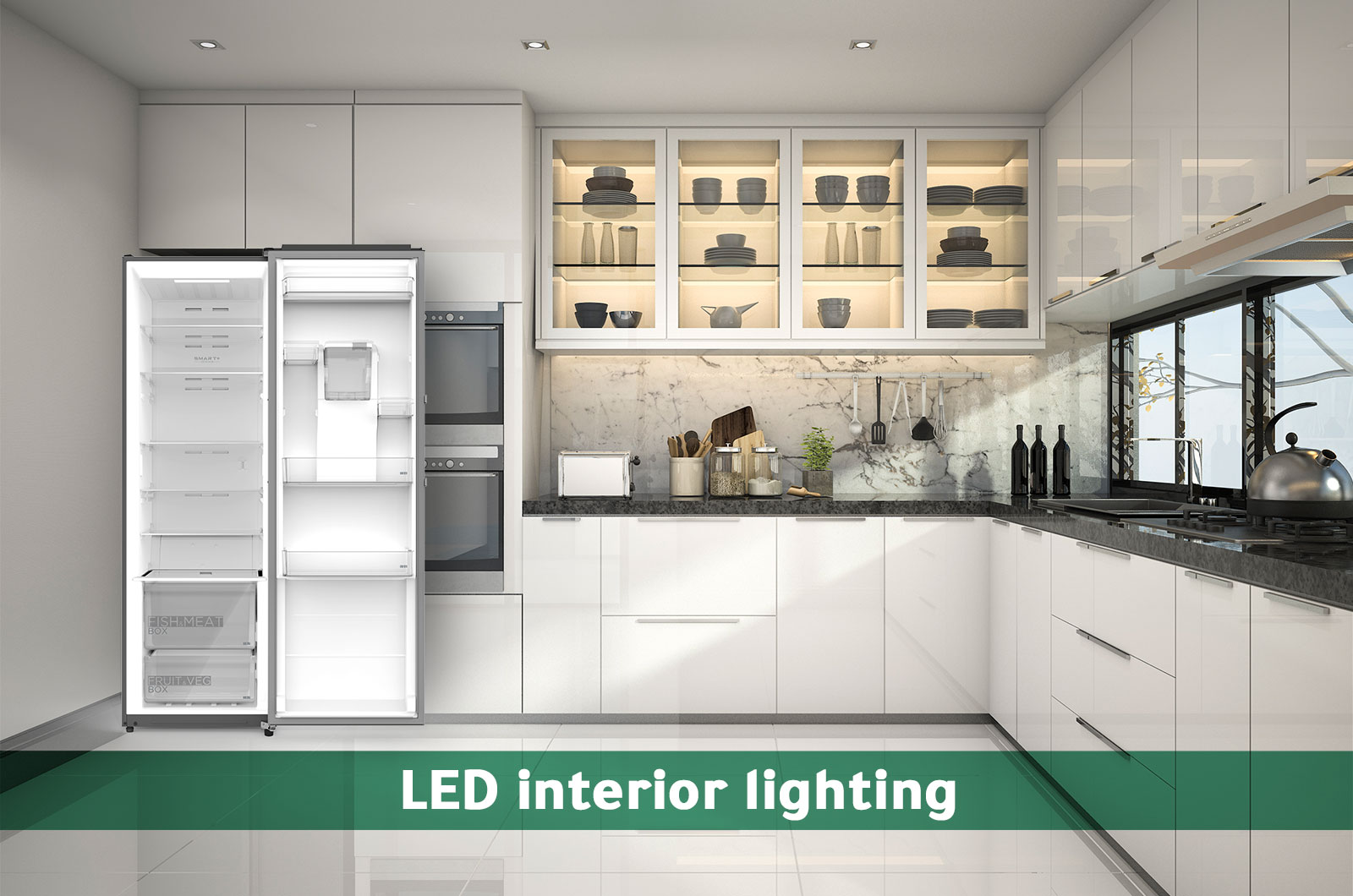 Capacity: 352 liters
Fast and efficient cooling
No Frost Technology
LED interior lighting
Gorgeous design
electronic temperature control
Low noise and quiet sound
Cool air flow all over the refrigerator
Handle for easy opening and closing
Annual energy consumption: 154 Kw/h
5 Glass Shelves
2 Drawers
Egg Special Tray
Water Dispenser
Door Alarm
Material: stainless steel
Voltage: 230 V/60 Hz
Model Number: MDRD502MTU46