Ariston washer & Dryer machine has a large washing capacity and cleaning efficiency
With a washing capacity of 11kg, the Ariston washing machine is an ideal choice for large families or individuals who need to wash large quantities of clothes at one time. The washing machine's advanced cleaning system adds to its compactness
The Ariston washing machine has a large washing capacity of 11kg, which makes it an ideal choice for large families or anyone who needs to wash large quantities of clothes regularly. But large capacity isn't everything, it also ensures excellent cleaning results every time. Its effective cleaning system removes stubborn stains and dirt while keeping clothes soft and shiny.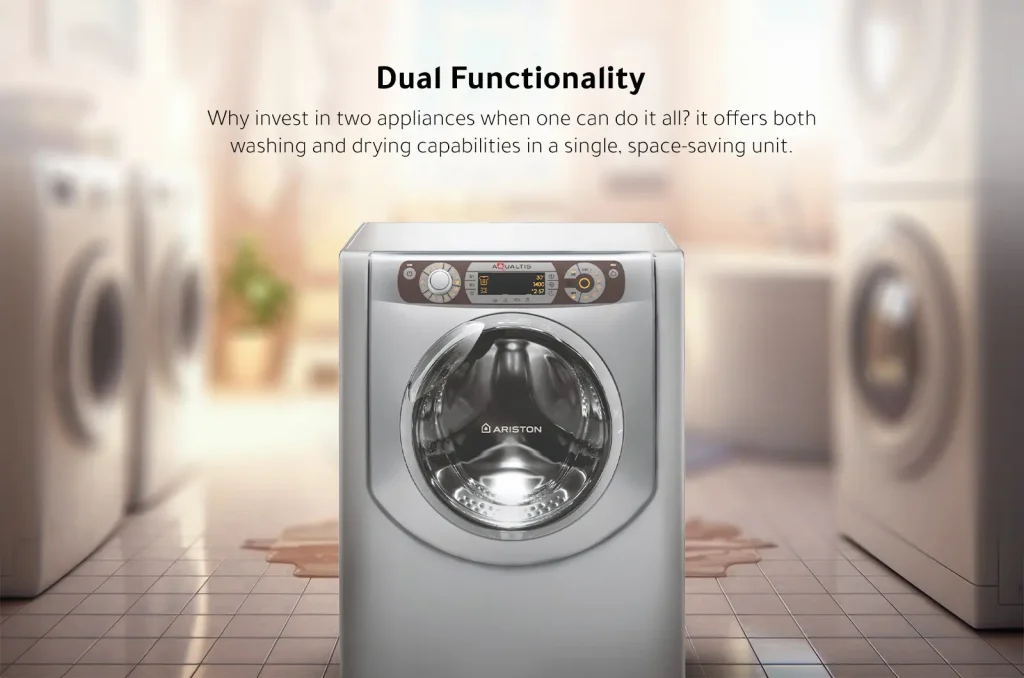 Ariston automatic Washer & Dryer machine combines elegant design with efficient performance
If you are looking for a washing machine that offers a unique blend of style and performance, then the Ariston washing machine is the perfect choice for you. The sleek and sophisticated design blends with any kitchen decor, while the efficient performance ensures clean, fresh clothes every time. Simply, it is the perfect choice for those who want to get the very best at all times.
Washer and dryer in one
LG's integrated washer and dryer is another take on leading appliance technologies. Save space in your home and enjoy more freedom with your family.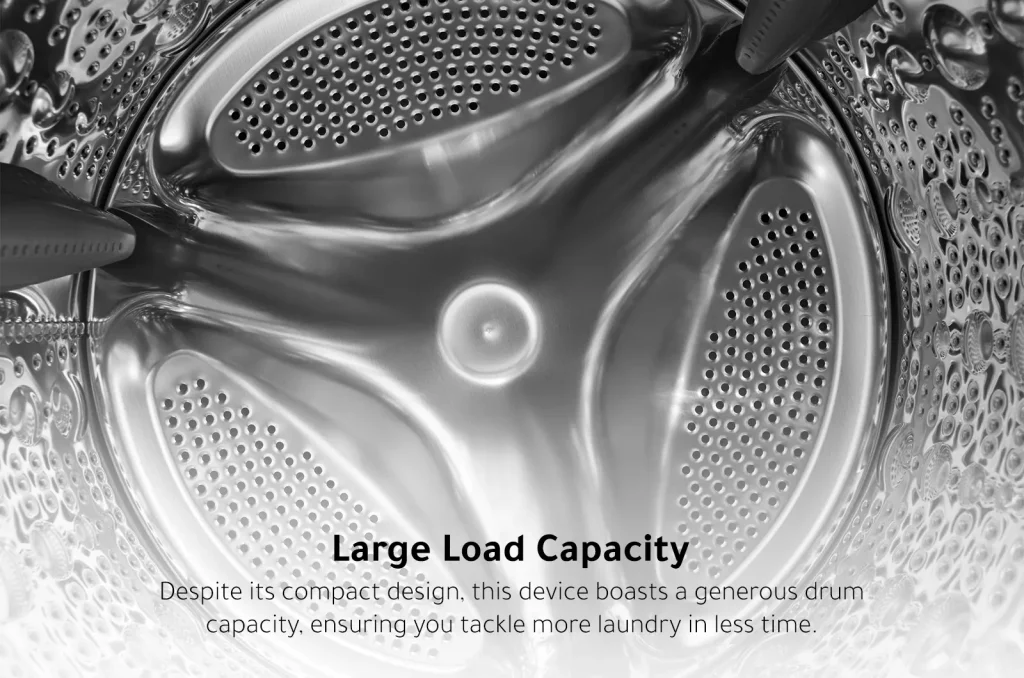 Less vibration, less noise
The Inverter Direct Drive motor that powers our washing machines is reliable yet quiet and comes with a standard 10-year warranty.