The cold of the snow and the heat of the sun are now at your fingertips, with a modern design
the Midea Electric Water Dispenser gives you ice-cold and boiling-hot water in just a matter of seconds!
Quench your thirst with cold water or relax with a hot drink! When using the Midea Electric Chiller, you can choose between ice cold, room temperature and boiling point, perfect for cold refreshments or delicious hot drinks.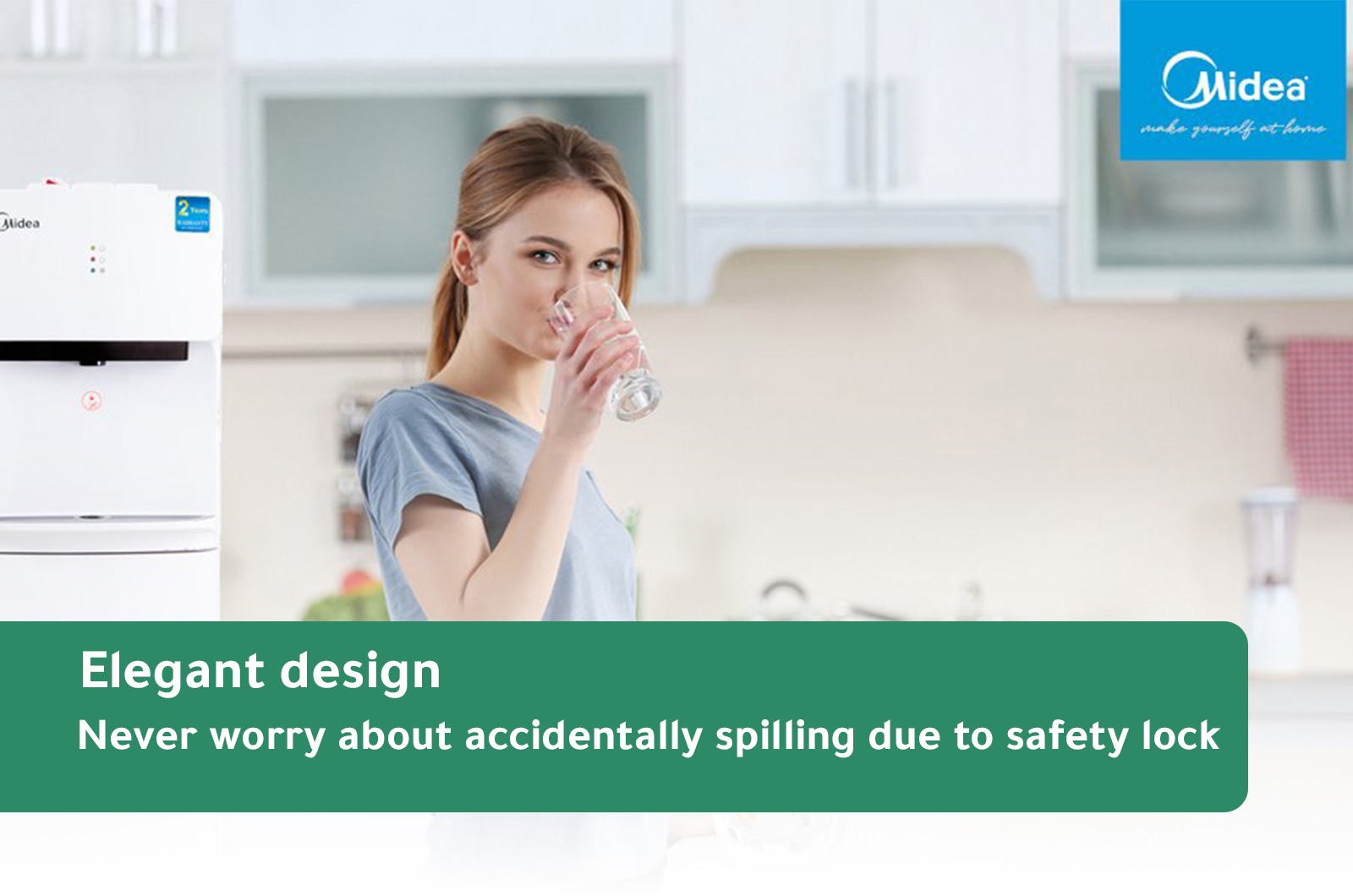 Never worry about accidentally spilling hot water again thanks to the child safety lock feature. Simply release the lock on top of the dispensing button and enjoy soothing hot water at your fingertips.
Rest assured that your and your loved ones are in safe hands with this water dispenser, with an attractive and graceful design that you can place anywhere in the living room, office, restaurant, even bedroom etc.