Spacious Cooking Capacity
Designed with a generous 7.3L basket, this air fryer can prepare meals for the whole family. Whether it's a small snack or a large dinner, the Midea Air Fryer is ready to accommodate your needs.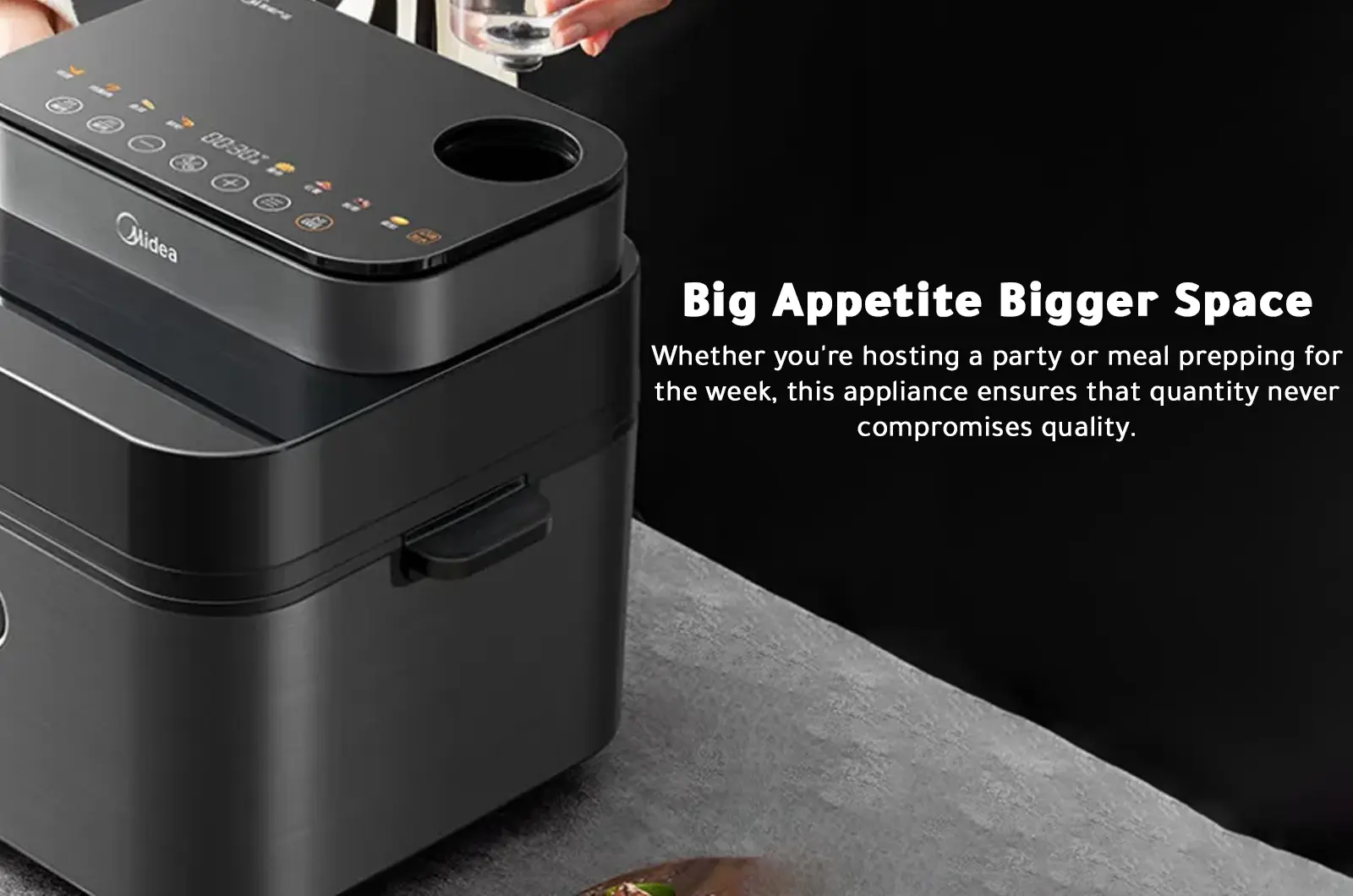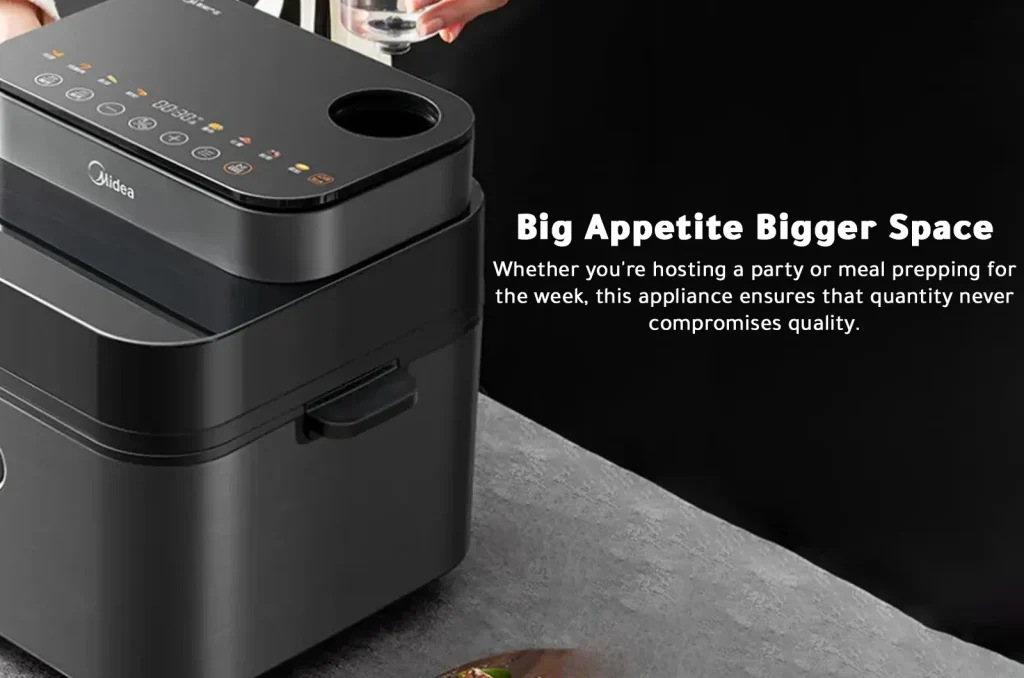 Smart Touch Control Panel
Easy-to-use digital touch controls offer precise temperature and time settings. With intuitive options and pre-programmed cooking modes, delicious meals are just a touch away.
Versatile Cooking Options
bake, roast, or fry – the possibilities are endless with the Midea Air Fryer. Your kitchen will become a gourmet playground, with every meal an opportunity for creativity.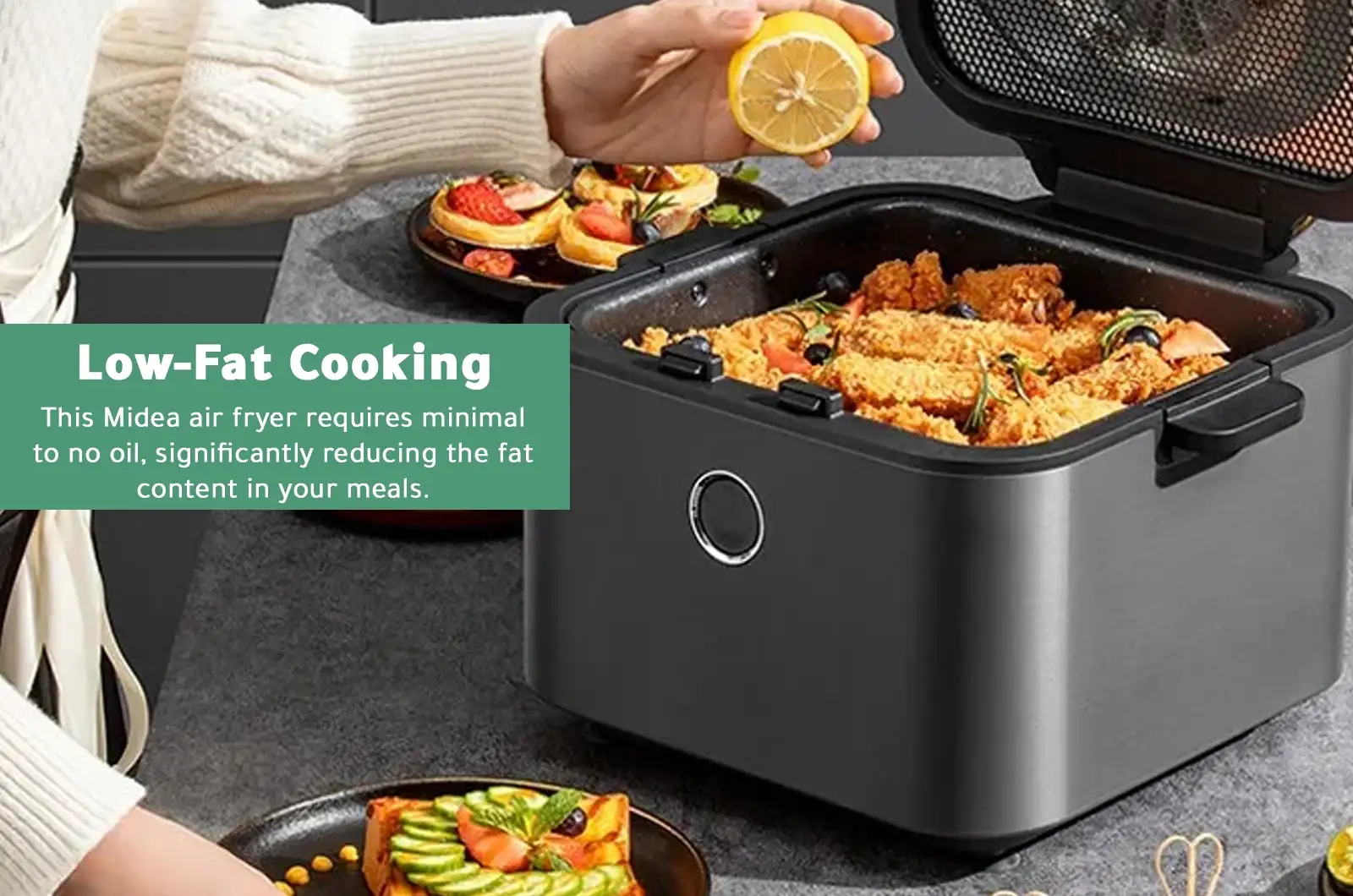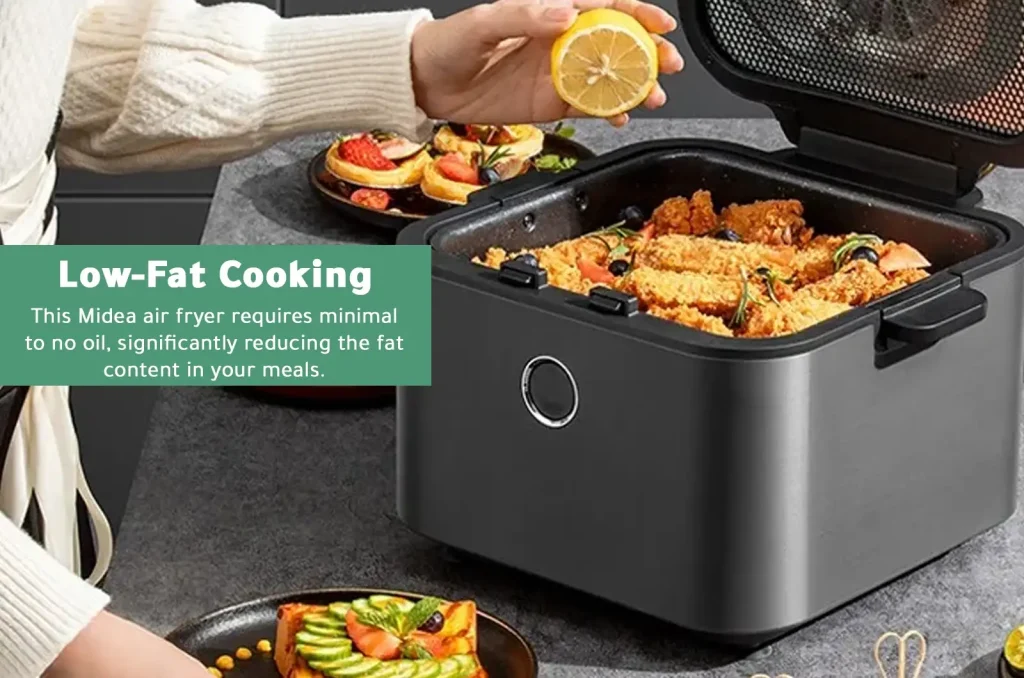 Oil-Free Cooking – Healthier Choice
Enjoy your favorite fried foods with up to 85% less oil. The innovative air frying technology ensures that your meals are not only tasty but also heart-healthy.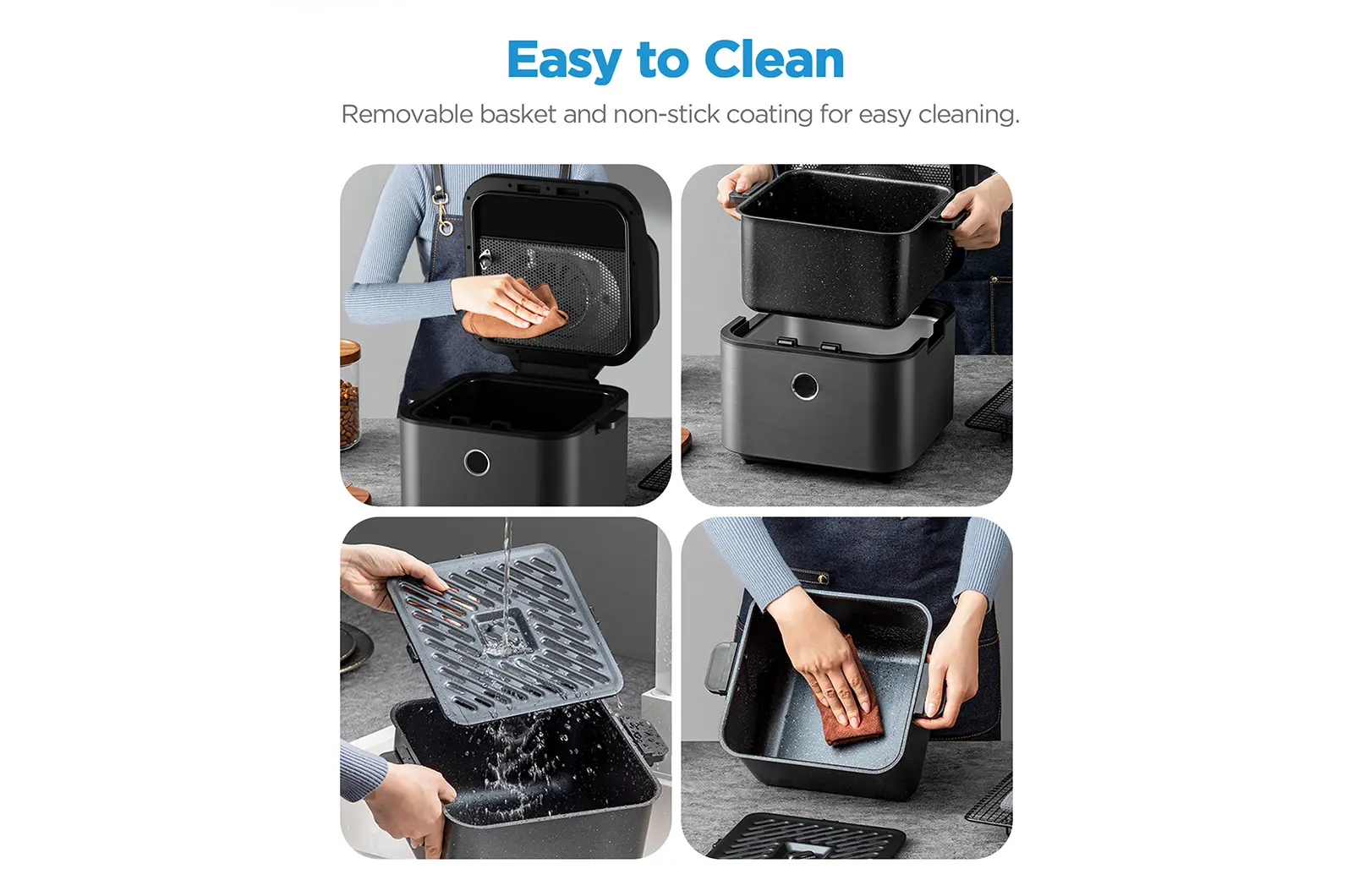 Stylish Design
A sleek and modern design ensures that the Midea Air Fryer is not just a cooking appliance but also an elegant addition to your kitchen. It's not just about function; it's about style.