Energy Saving & fast cooling
Inverter Compressor constantly adjusts a compressor's speed to maintain desired temperature levels. Moreover, Dual Inverter Compressor™ with power-saving operation range frequency saves more energy than conventional compressors. Thanks to the Dual Inverter compressor, the air is expelled farther and faster.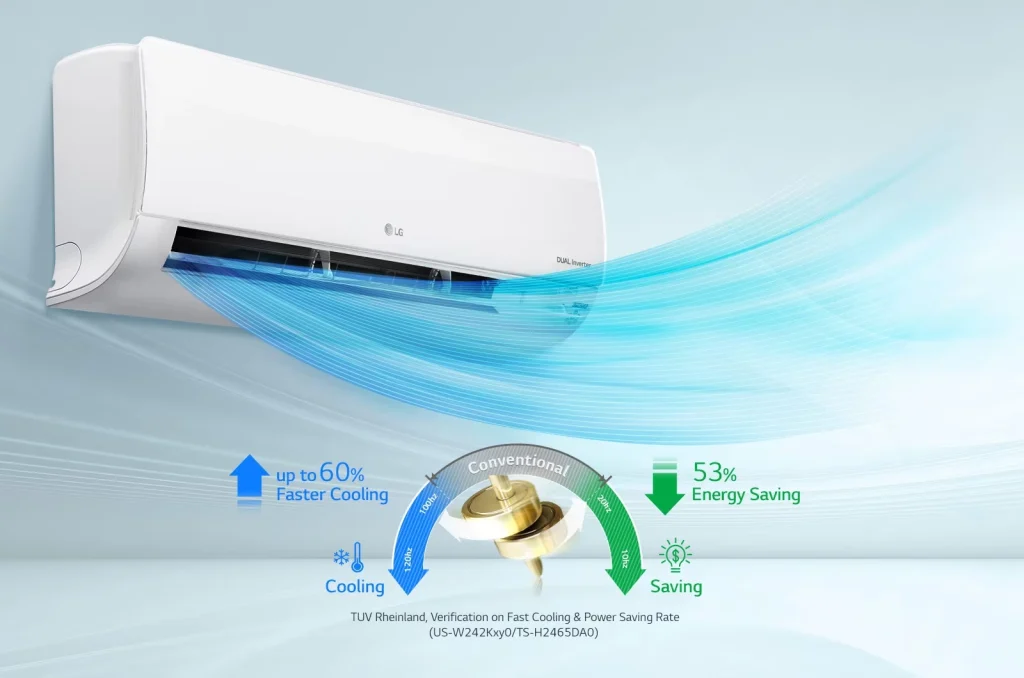 Tropical Dual Inverter Compressor™
LG's Tropical Dual Inverter Compressor™ that works even at 65℃  users can enjoy the benefits of LG air conditioner for a longer period of time.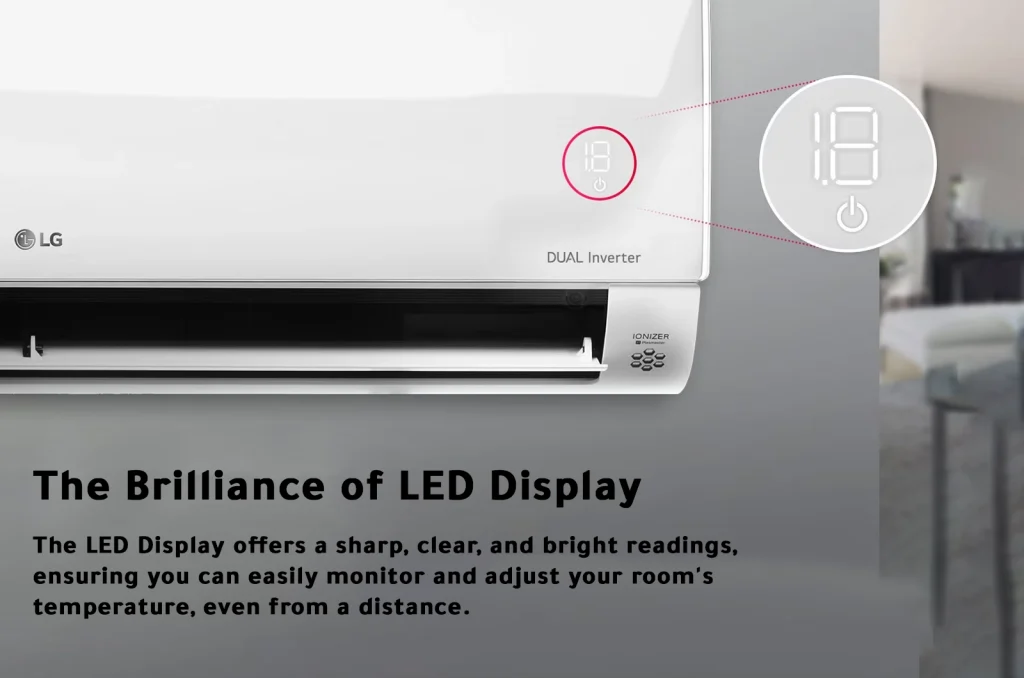 Advanced Long Lasting Performance
Enjoy long-lasting performance with anti-corrosive gold coating and upgraded fin technology verified by TUV.
Low Noise
LG air conditioners operate at low sound levels, thanks to LG's unique skew fan and Dual Inverter Compressor™ which eliminate unnecessary noise and allow for smooth operation.
Precise temperature control
The Compressor speed of LG Dual Inverter Compressor™ is constantly adjusted and varied to maintain the desired temperature with minimal fluctuation.
Also know: the differences between the types of air conditioners in Saudi Arabia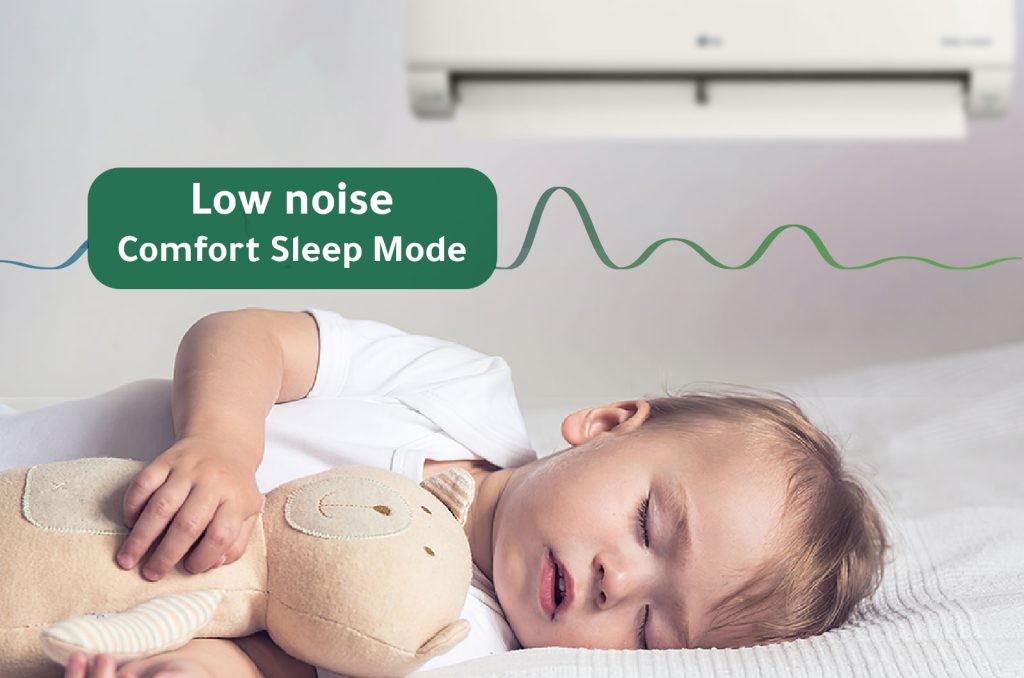 Simple and Modern Design with Hidden display
LG air conditioner's slim and modern design makes it easy installation and convenient to clean with EZ sliding filter. Moreover, a large hidden display is perfect for checking your energy display conveniently.
Type: Split Air Conditioner
Cooling Capacity: 21500 BTU
Hot or Cold: Cool only
Powerful Airflow
Auto 4-Way Swing
Inverter compressor
Frequency: 50/60 Hz
Color: White
Model Number: AI242C0