The Cooling Of Winter And The Heat Of Summer
LG offers high-efficiency split air conditioners, with compact designs, and powerful functions for easy install in any room. Enjoy cooling in the summer and heating in the winter, at no additional cost. This system does not require costly work, making the installation process simpler and less expensive. This split system is great for the whole home, additions, bedrooms, garages, businesses, restaurants, and commercial spaces. Get perfect climate control, all the time!
The Greatest Alternative Solution For Cooling Your Home
While less well-known, a split-type air conditioner is a great alternative solution for cooling your home. Like window units, split type air conditioners are easy to install and inexpensive compared to central air systems. However, there are several advantages to a split type air conditioner that can make it a better option for many households.
Also know: the differences between the types of air conditioners in Saudi Arabia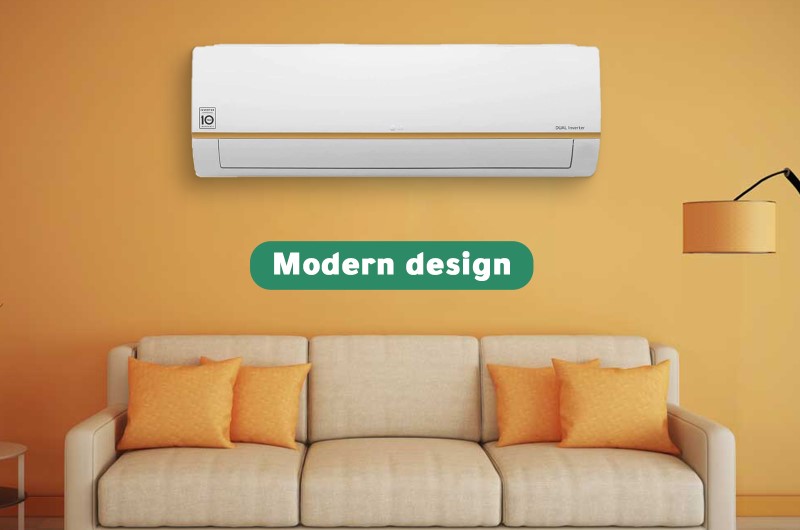 The Perfect Option For Your Home
The product has unparalleled features that make it a perfect option for your home or office needs. Its aesthetic and minimalistic design blends well with any decor and its high-quality construction guarantees a long product life. In addition, the system has a convenient control center that allows complete control of the temperature, operation, fan speed, airflow direction, and more.
Cost Effective
Both split type air conditioners and window units are cost-effective alternatives to central air because both of their installations do not require ductwork. However, because of their two-unit setup, split type air conditioners have several significant advantages over window units.
Quiet System
The most notable advantage split type units have is their much quieter operation. The all-in-one design of window units means their compressor component is located in your home, which causes a significant amount of buzzing and rattling. In a split type system, the compressor is installed outside, so you will hear next to nothing.
up to 53% Energy Saving and up to 60% Faster Cooling
Supports Smart ThinQ™ app (WiFi Control), with 10-year Warranty on Compressor
65°C operation Tropical Dual Inverter Compressor™
SKU: NG182H4SK1