Energy Saving & Fast Cooling
Inverter Compressor constantly adjusts a compressor's speed to maintain desired temperature levels. Moreover, Dual Inverter Compressor™ with power saving operation range frequency saves more energy than conventional compressor. Thanks to the Dual Inverter compressor, air is expelled farther and faster.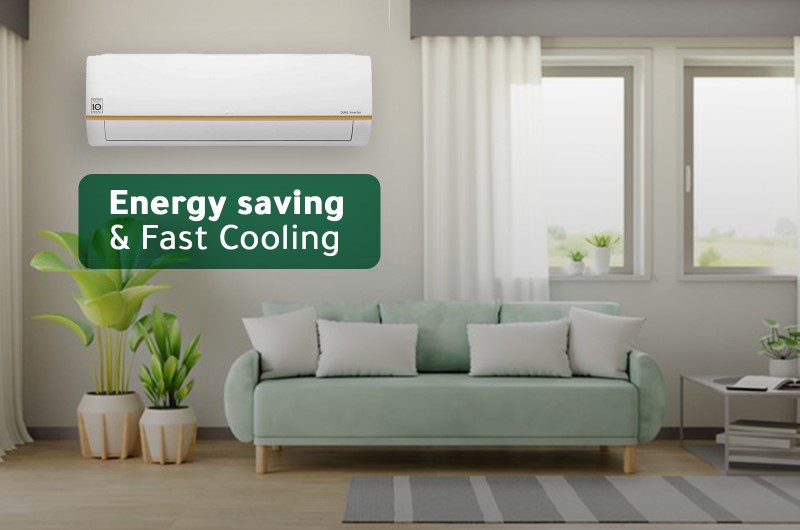 Quiet System
The most notable advantage split type units have is their much quieter operation. The all-in-one design of window units means their compressor component is located in your home, which causes a significant amount of buzzing and rattling. In a split type system, the compressor is installed outside, so you will hear next to nothing.
Cost Effective
Both split type air conditioner and window units are cost effective alternatives to central air because both of their installations do not require duct work. However, because of their two-unit setup, split type air conditioners have a several significant advantages over window units.
Simple and Modern Design with Hidden display
LG air conditioner's slim and modern design makes easy installation and convenient cleaning with EZ sliding filter. Moreover large hidden display is perfect for checking your energy display conveniently.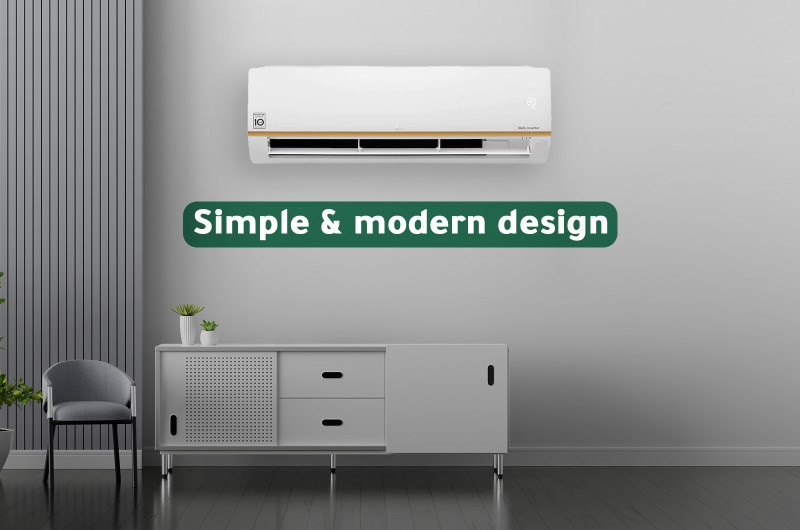 Low Noise
LG air conditioners operate at low sound levels, thanks to LG's unique skew fan and Dual Inverter Compressor which eliminate unnecessary noise and allow for smooth operation.
up to 53% Energy Saving
up to 60% Faster Cooling
10 year Warranty on Compressor
65°C operation Tropical Dual Inverter Compressor™
Low Noise
SKU: NG242H4SK1