Think Ahead For A More Refreshed Home
When buying an air conditioner, look for a model with a high efficiency. Central air conditioners are rated according to their seasonal energy efficiency ratio, Which indicates the relative amount of energy needed to provide a specific cooling output.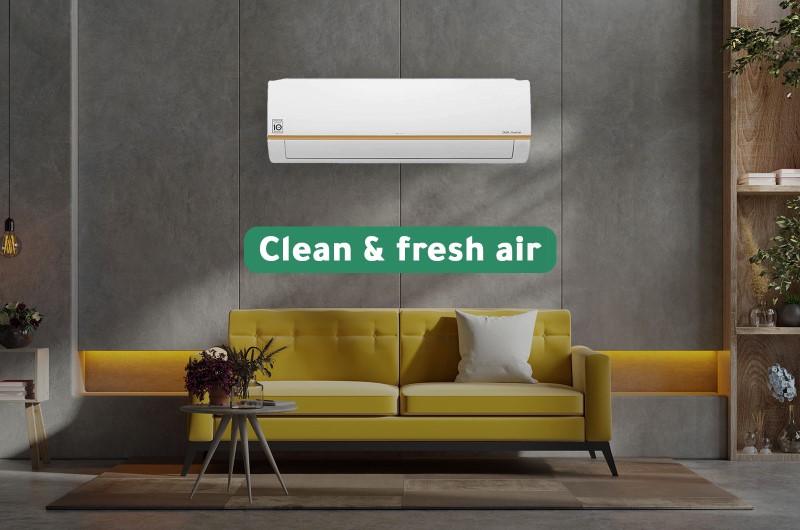 Energy Saving & Fast Cooling
The Compressor constantly adjusts a compressor's speed to maintain desired temperature levels. Moreover, The compressor with power saving operation range frequency saves more energy than the conventional compressor. Thanks to the LG compressor, air is expelled farther and faster.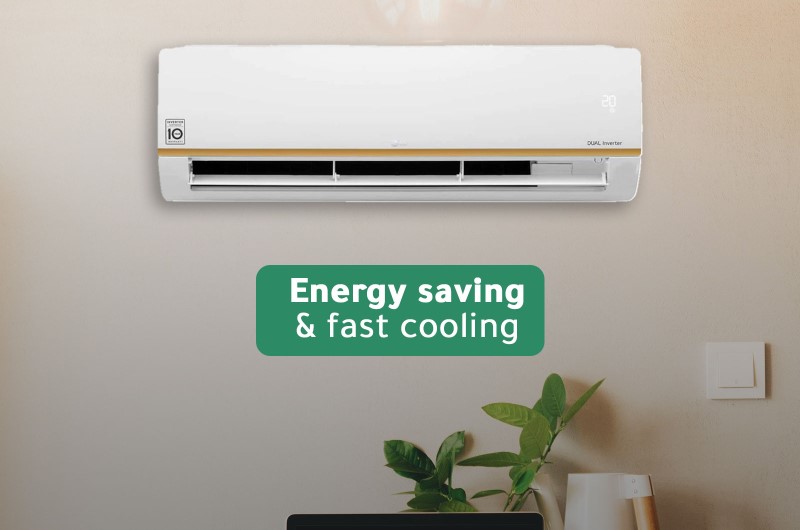 Simple and Modern Design with Hidden display
LG air conditioner's slim and modern design makes easy installation and convenient cleaning with EZ sliding filter. Moreover large hidden display is perfect for checking your energy display conveniently.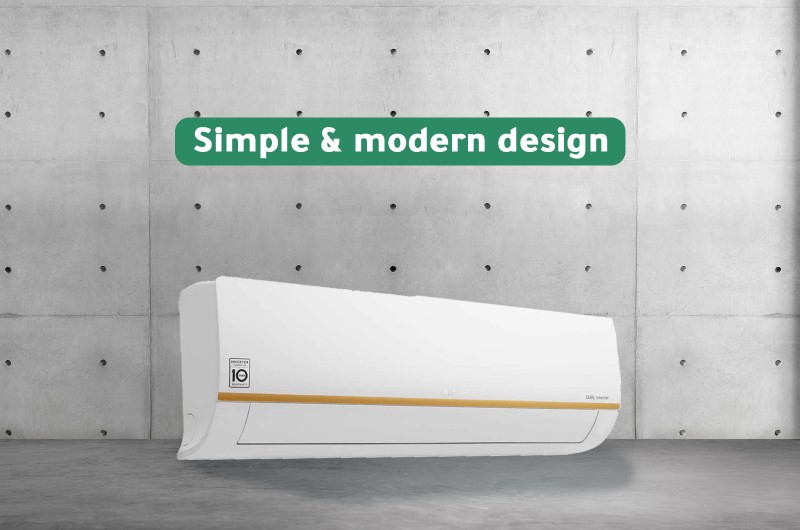 Everything you need in one product!
This air conditioner is the air comfort system you need to ensure your home stays comfortable, cool, and cost effective for as long as you desire. This high quality air conditioner is energy efficient, packed with great features, and priced to meet most household budgets.
Make The Right Choice
If you need targeted air comfort for a single zone in your home or need more general air conditioning, Energy efficient performance ensures your AC operates both effectively and affordably. This LG Split Gold Dual Inverter AC should be exactly what you've been searching for.
Low Noise
LG air conditioners operate at low sound levels, thanks to LG's unique skew fan and Dual Inverter Compressor™ which eliminate unnecessary noise and allow for smooth operation.
up to 53% Energy Saving – Up to 60% Faster Cooling – 10 year Warranty on Compressor
65°C operation Tropical Dual Inverter Compressor™ – Low Noise
SKU: NK242C3SK0