Fast Cooling & Energy Saving
The LG Inverter Compressor constantly adjusts the compressor speed to maintain desired temperature levels. Moreover, the Dual Inverter Compressor, with it's energy-saving operating range frequency, saves more energy than a conventional compressor, and thanks to the LG Dual Inverter Compressor, air is expelled farther and faster.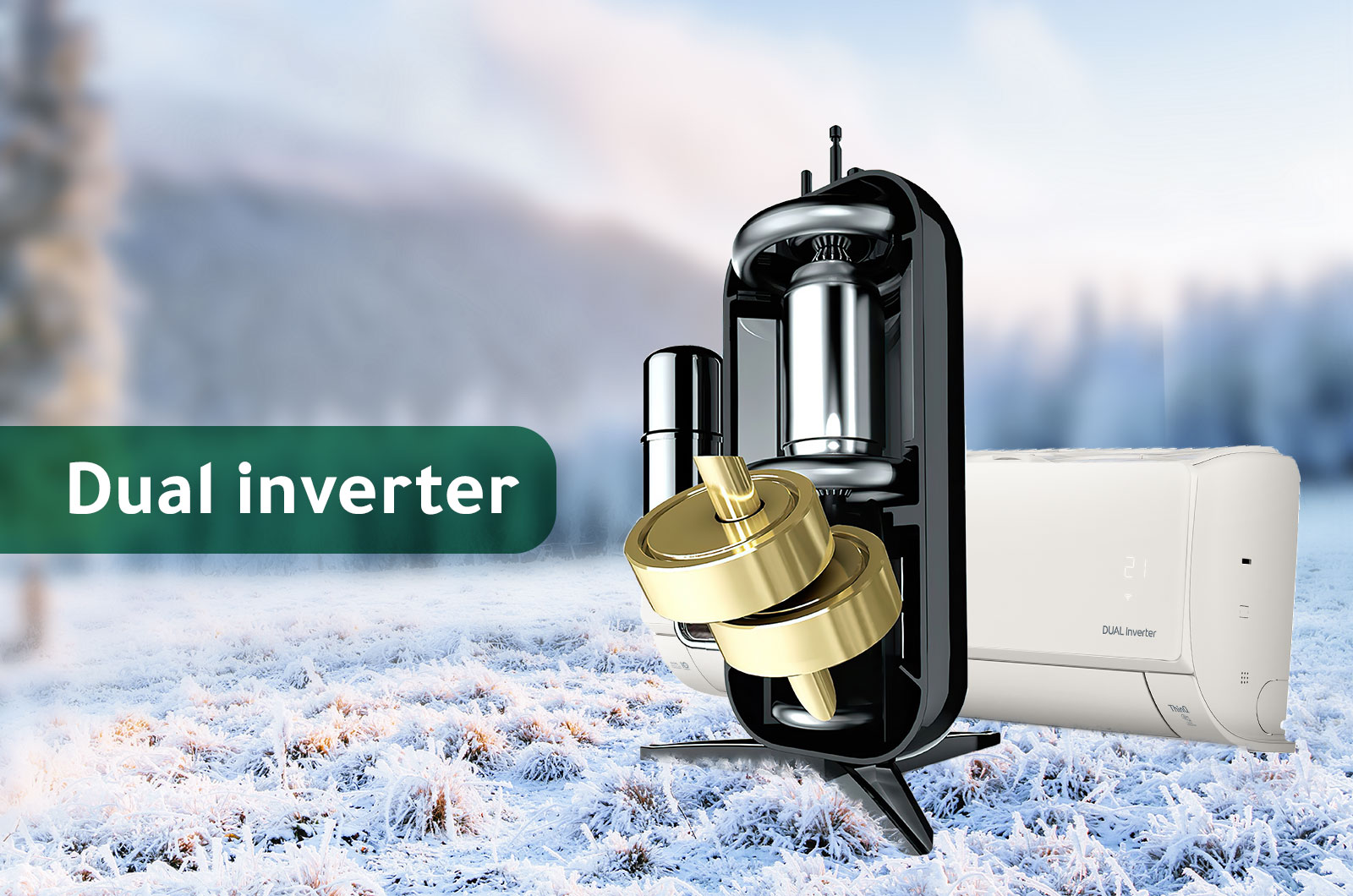 Smart ThinQ (Wi-Fi)
Enjoy new ways to control your home with the LG Smart ThinQ app, an open platform ready with a wide variety of Wi-Fi enabled apps.
This smart feature gives you easy control of the air conditioner, so you can now monitor the operating conditions of the device anytime and anywhere.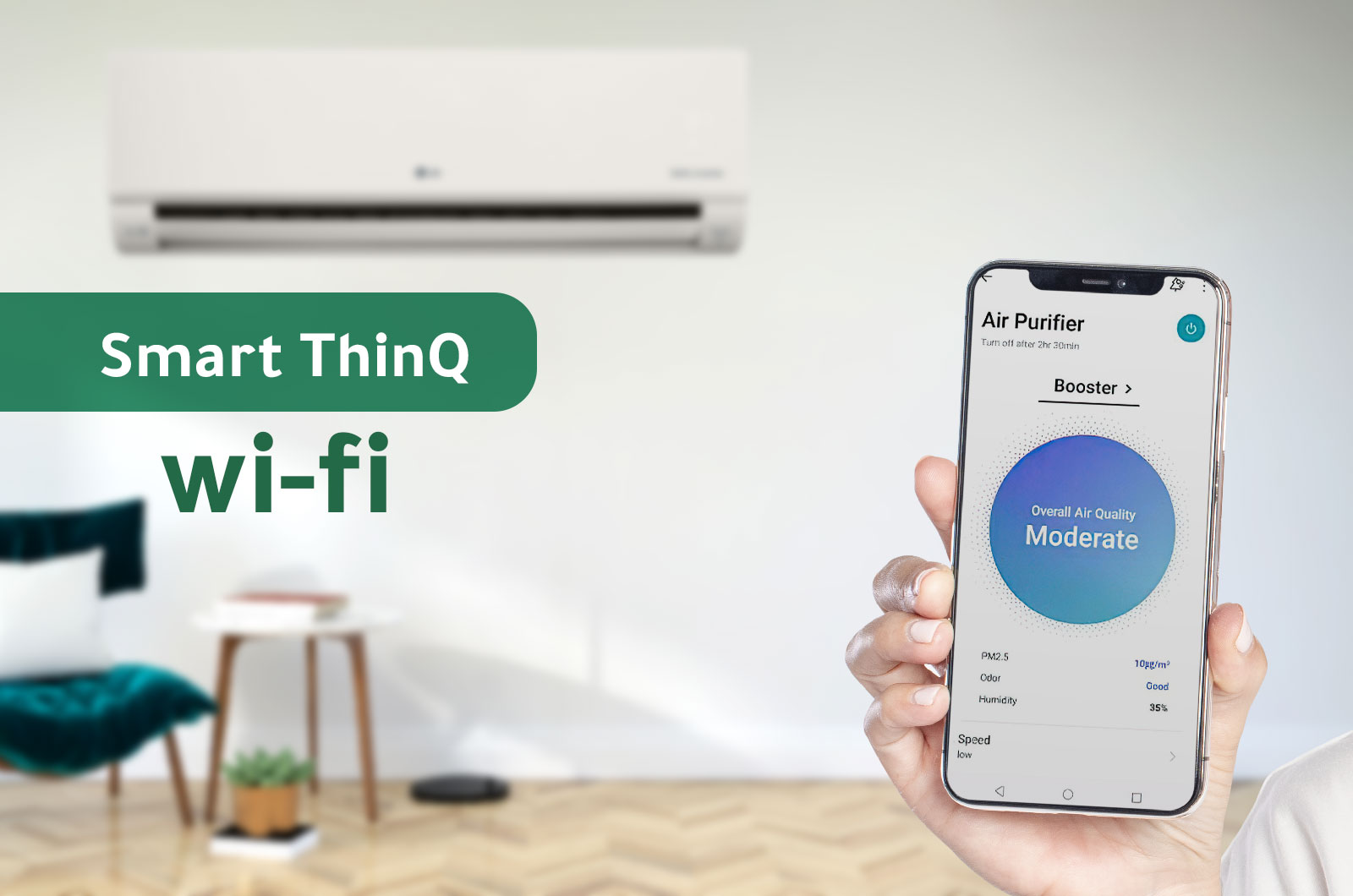 Low Noise
LG air conditioners operates at low sound levels, thanks to LG's unique fan and Dual Inverter Compressor that eliminate unnecessary noise and allow for smooth operation.
Comfortable Sleeping
Take advantage of the ultimate sleep comfort by automatically adjusting various functions such as "Sleep Mode" with the push of a button.
LG air conditioners deliver cool air to every corner of your room. The four-way swing function quickly and efficiently blows air in many directions.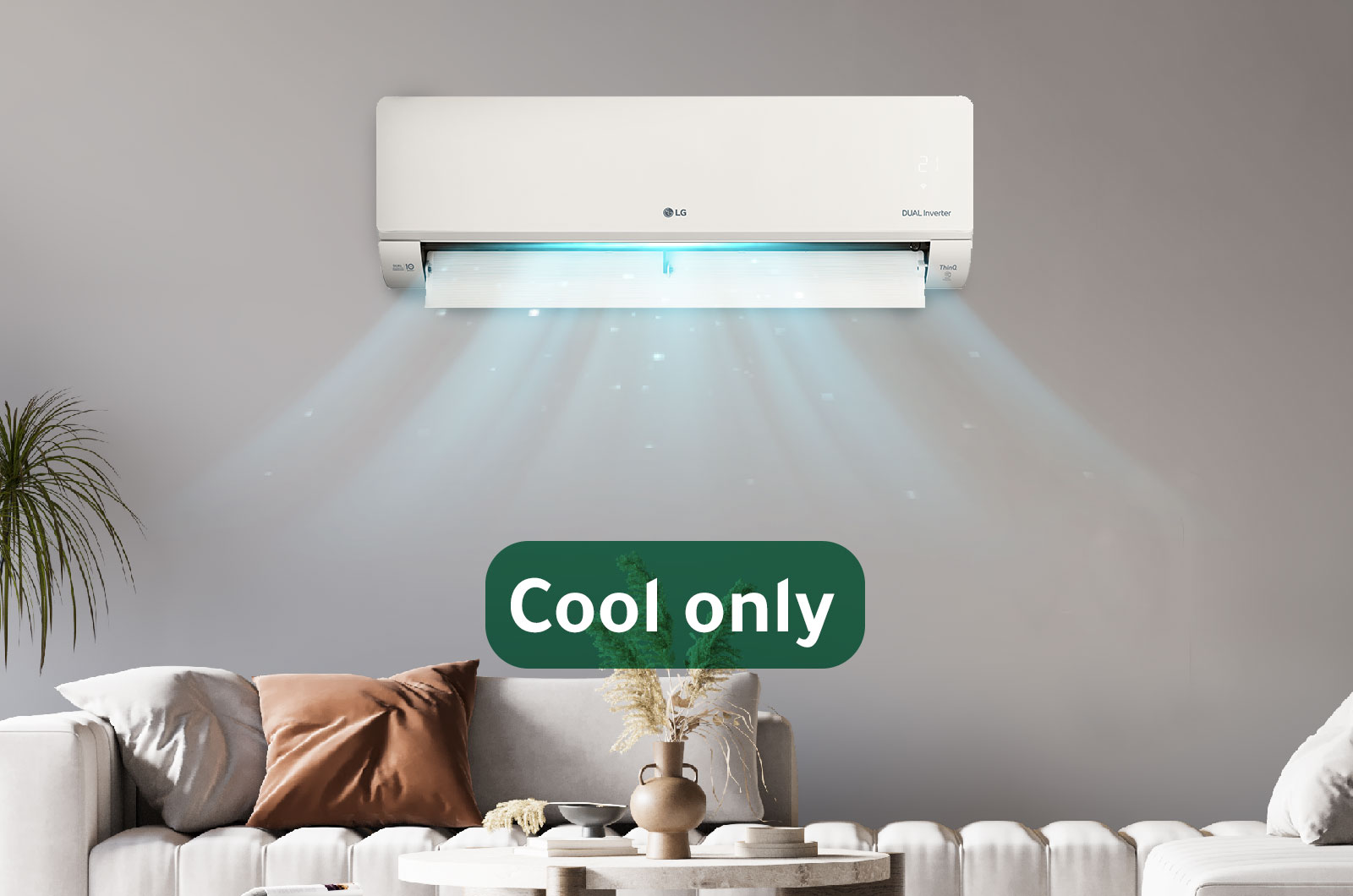 Type: Split Air Conditioner
Cooling Capacity: 24000 BTU
Hot or Cold: Cool only
Powerful Airflow
Auto 4 Way Swing
Inverter compressor
Frequency: 50/60 Hz
Color: White
Model Number: AI242C0