Perfect Cooking Results
This Midea Built-in oven can give you the option of cooking different food dishes that require the same cooking temperature on several shelves at the same time, and it can be used to cook different meals without odours being transferred from one food to another.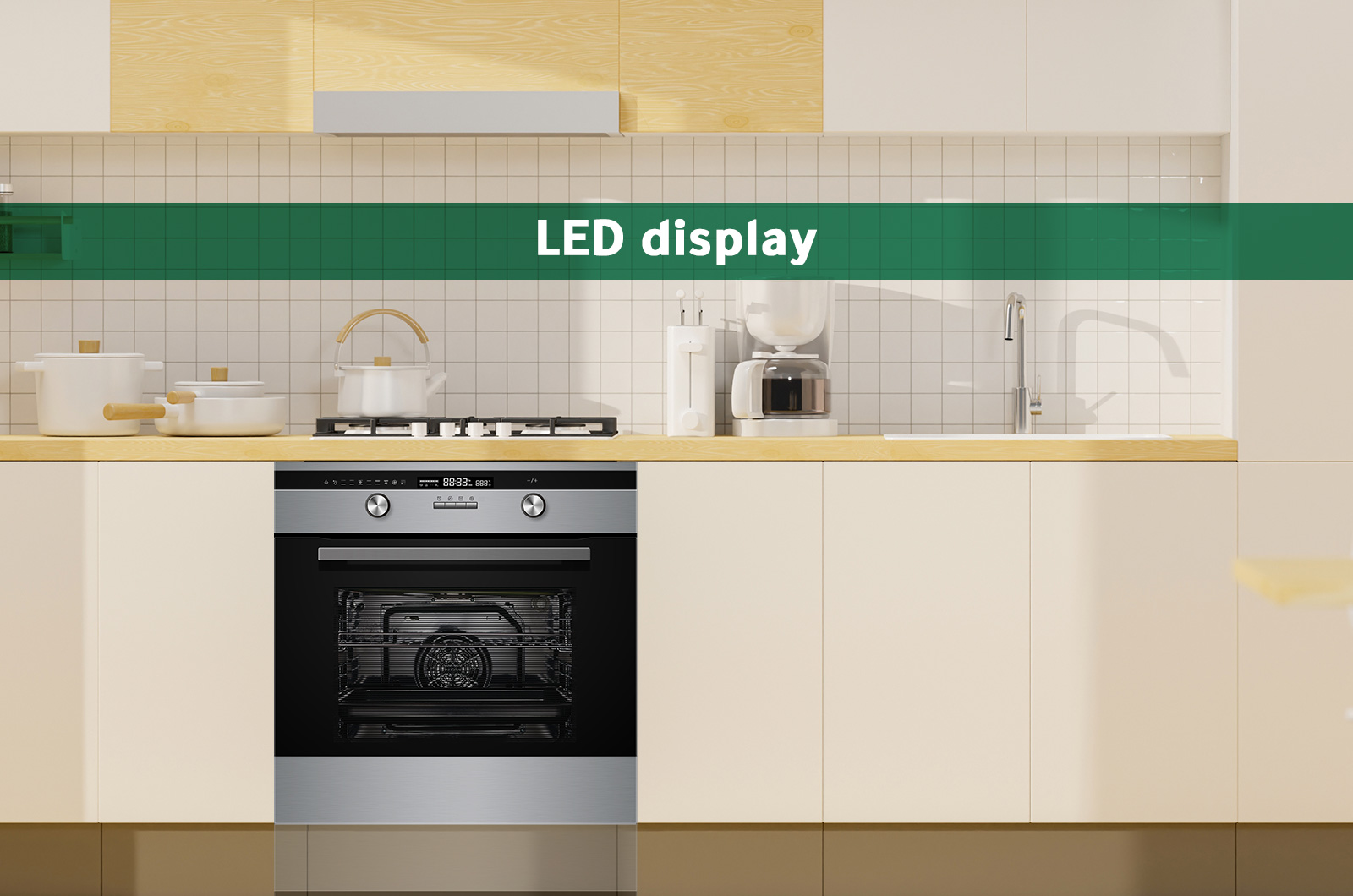 Function And Design Come Together
In addition to the strong performance of this electric oven, attention has been paid to the exterior and interior design to match your kitchen decor perfectly, you can choose this device knowing that it will add the missing touch from your modern kitchen.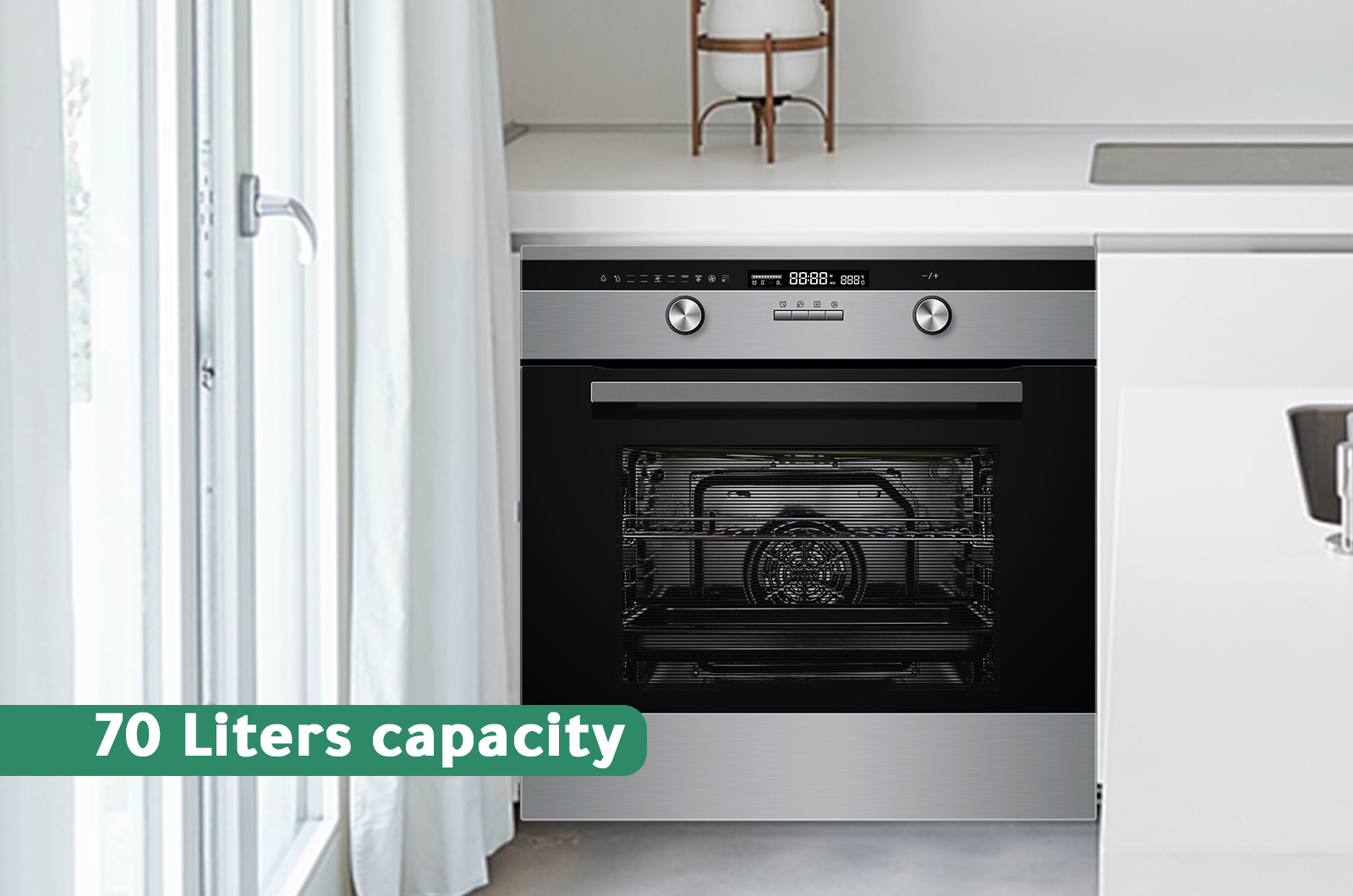 Everthing You Need In One Place!
This Midea oven comes to provide complete comfort to users, whether for home use or the use of restaurants, whether to prepare snacks or barbecues or prepare baked goods, this integrated cooking oven provides you with the perfect solution!
Elegant Fan System
A cutting edge fan system with optimized rear panel for optimal distribution of heat flow inside the oven. The even circulation of air in all directions and electronic control guarantee extraordinary cooking on every shelf level.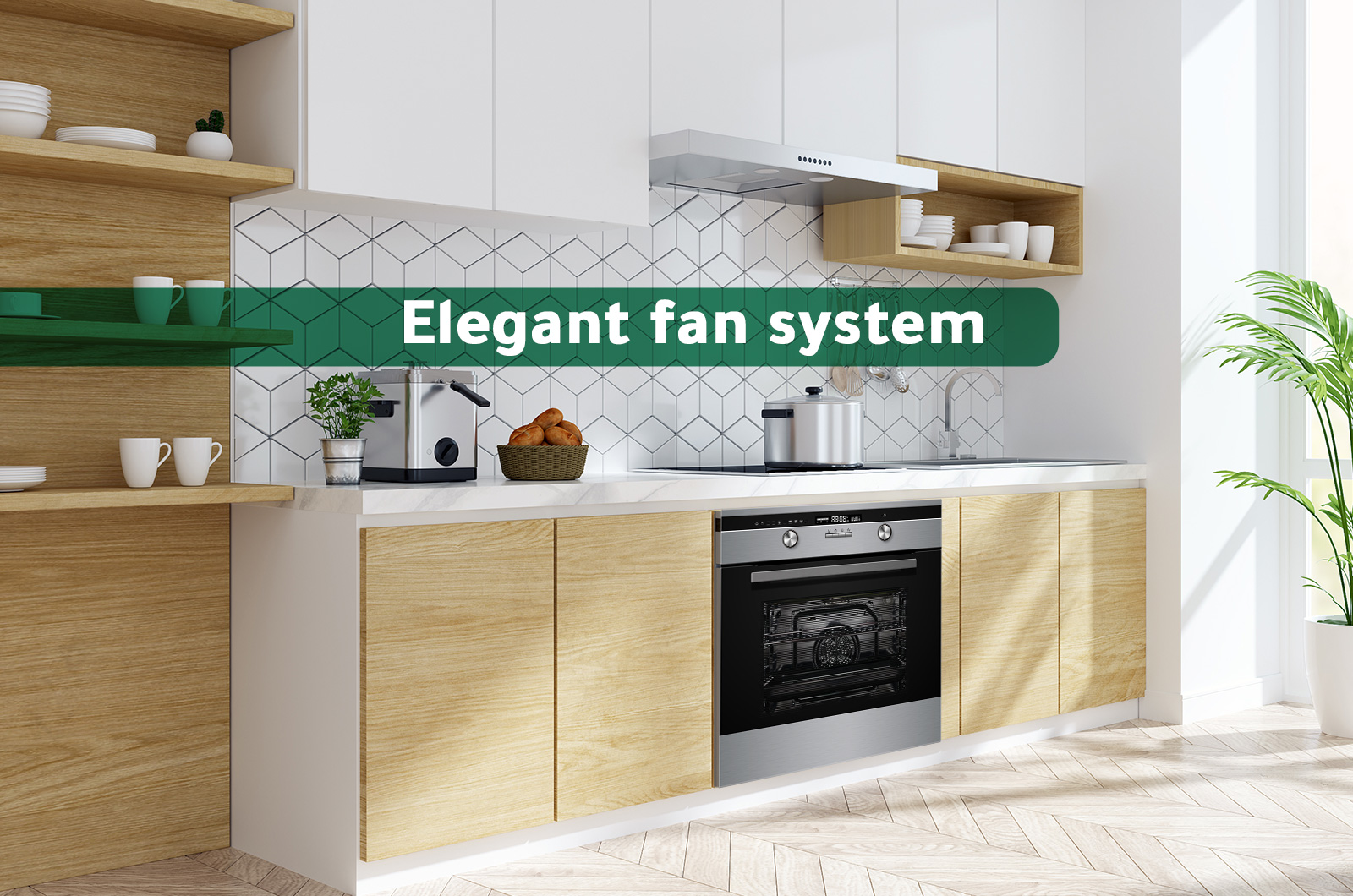 Type: Built-In Electric Oven
Size: 60 cm
Oven Capacity: 70 Litres
Number of functions: 9 including lamp
Pop-Out Button Control
LED Display
Oven Cooking Mode: Convection
Digital timer
2 Layer Removable Glass Door
Max Power: 3100 W
Aluminium Knobs and Stainless Steel Handle
Model Number: 65DAE40139