Fewer Laundry Loads
A larger tub means fewer laundry loads, and fewer loads means more time doing other things you love. With a washing capacity of 8kg, a drying capacity of 4.6kg, a wash time of 15 minutes and a drying time of 5 minutes, you can quickly wash and dry more clothes in a single load, saving you time and effort.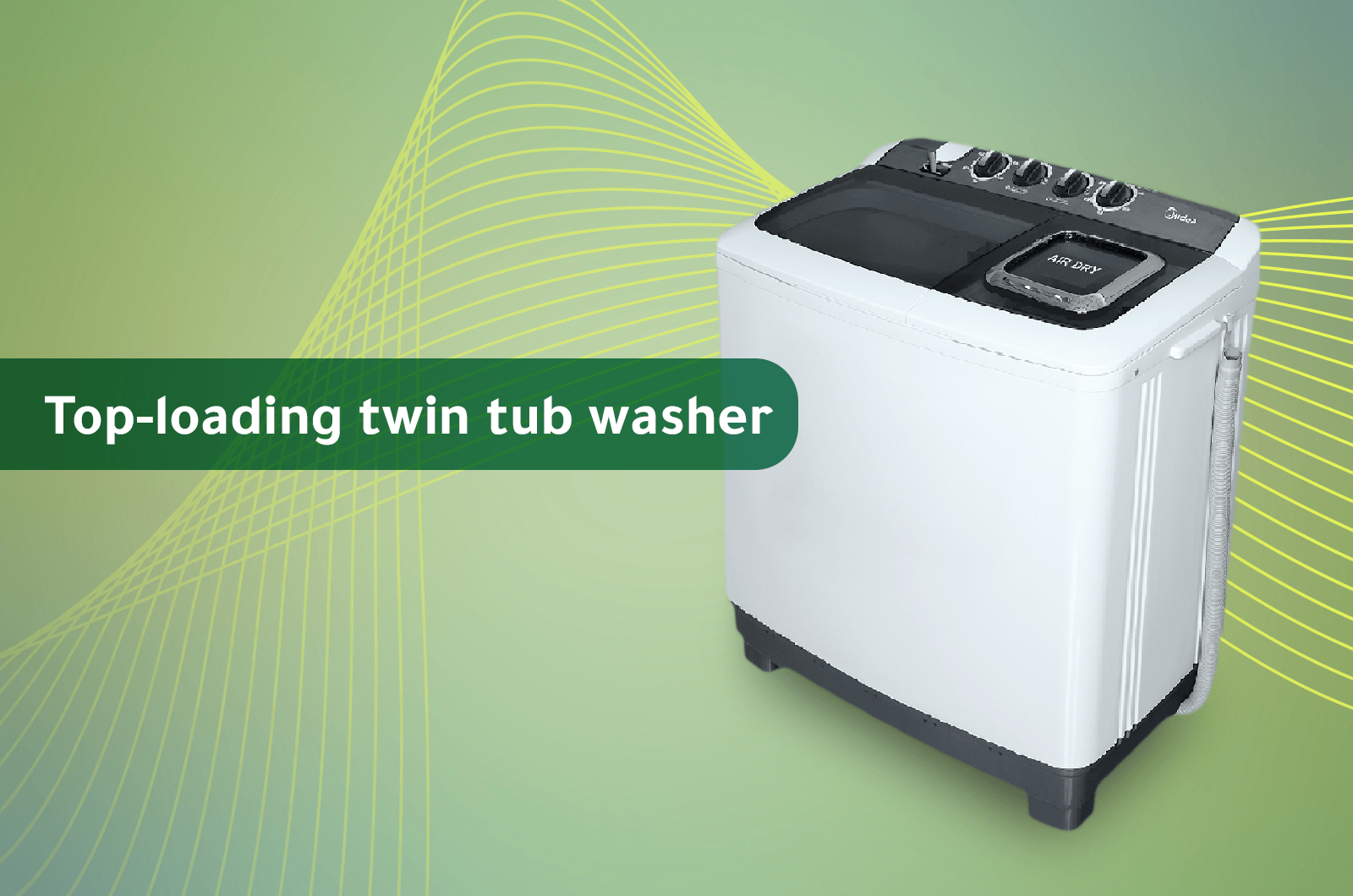 Transparent Top Lid
The Midea twin tub washing machine has a durable and transparent plastic cover that allows you to see what's going on while washing without the soapy water splashing on you. The transparent cover also acts as a protection against things like bleach stains that can get on your clothes from accidentally dropping them into the wash basin.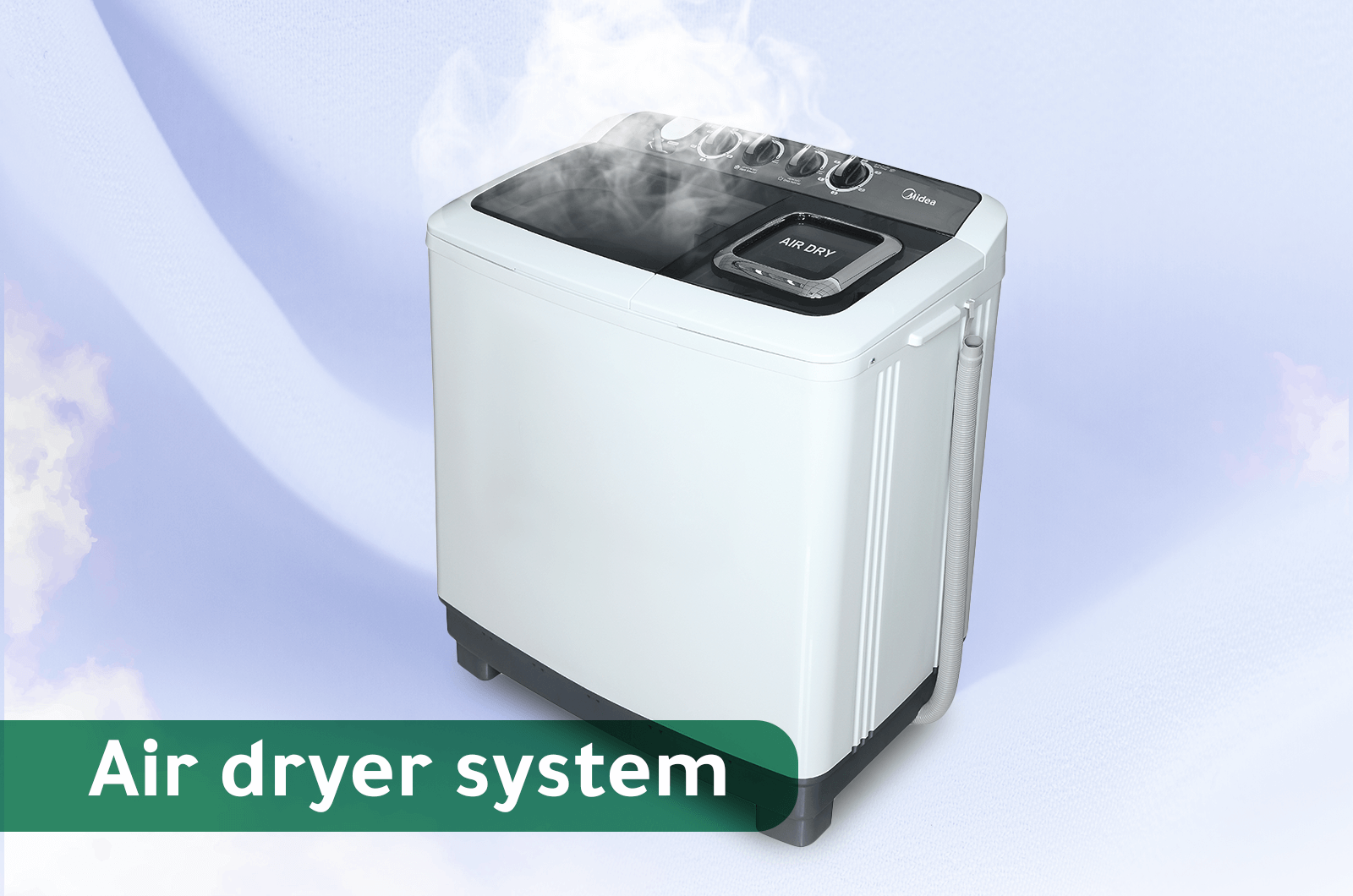 Make Your Daily Life Easier
This washing machine is an indispensable machine in your daily life. It can help you wash dirty clothes quickly. Using first-class materials in its manufacture, your clothes will not be damaged during the washing process.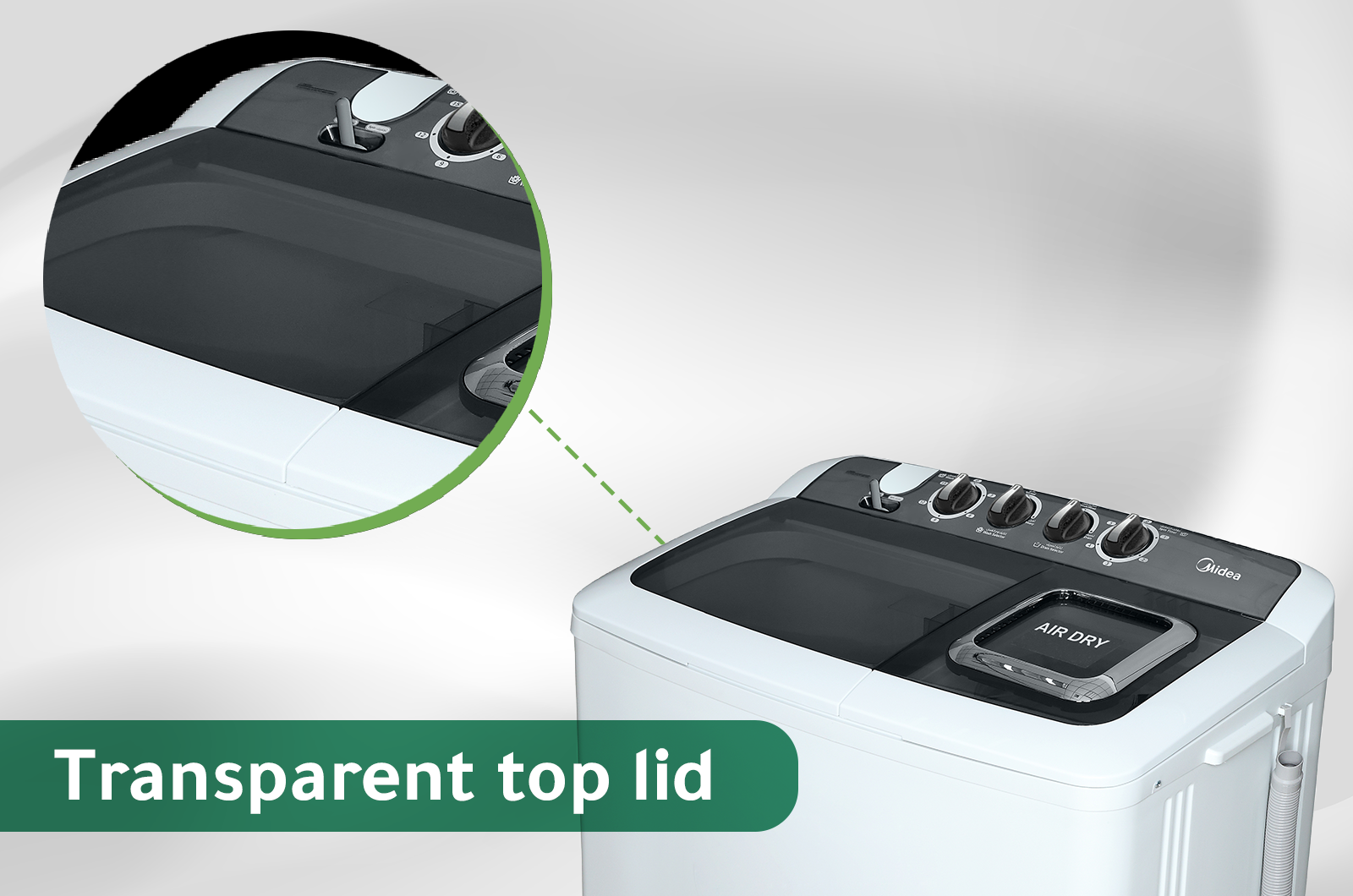 Washing Machine Type: Twin Tub Washer
Washer Loading Type: Top Loading
Washing Capacity : 8 kg
Dryer Capacity : 4.6 kg
Energy Efficiency Level: E
Control Type: Knobs
Maximum power : 500 w
Air dryer system
Smart Connection: No
Child Lock: No
Voltage 220/60 hz
Color : white
Model Number: TW80ADNB