The Perfect Dishwasher For Those Who Love To Clean Up The Dishes And Utensils Quick And Easy
Experience Attainable Luxury with premium Eco-friendly washing features and a modern design in the Indesit Dishwasher with a Stainless Steel Panel and Modern Style Handle.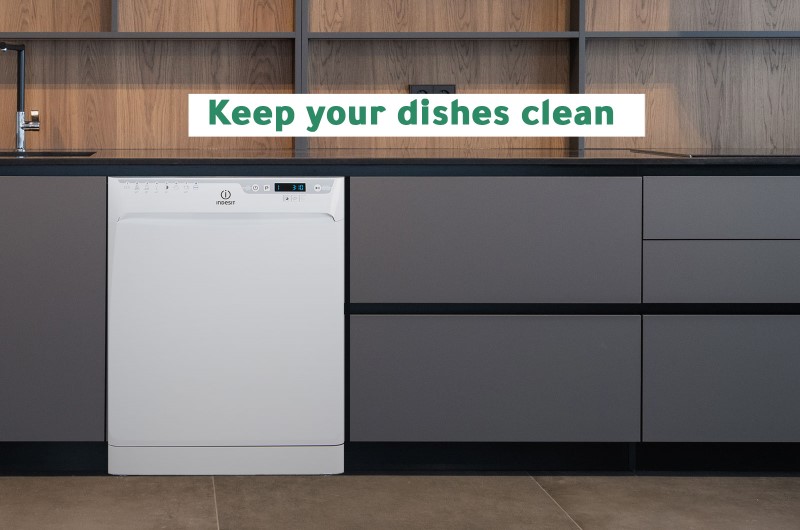 This stainless steel product features 8 different programs to accommodate every need, this dishwasher delivers a powerful performance with sparkling clean and dry dishes every time. Personalize your washing experience to your needs with it's flexible racks. This product is designed to optimize performance with every use, using filter technology that ensures clean dishes while being environmentally friendly. Choosing a dishwasher means you've selected a product that has a high performance, professional quality, and energy conscious.
This dishwasher technology is designed to optimize performance every use. This technology is composed of mesh filters that efficiently cleans every dish while being environmentally friendly. Accommodating to every household size, this compact dishwasher comfortably fits 13 place settings within its full-depth dish racks.
Enjoy an incredibly quiet noise level during each wash cycle, providing complete peace of mind and sparkling clean dishes.
Number of Place Settings: 13
Buttons Control
Color: White
Voltage: 220 V
Frequency: 60 Hz
SKU: DFP58M16CEX60HZ