This Is The Right Cooking Appliance For You
Most of us spend so much time cooking, it's important to make the right choice of cooking appliance to suit your home and lifestyle. With a gas only cooker the oven, grill and hob are all fueled by gas. Gas ovens supply instant heat and create a moist cooking atmosphere so certain foods like meat and poultry will not 'dry out' as they can sometimes do in an electric oven. Gas hobs provide instant heat response giving you more control. With its Free standing design it can be move around wherever you want in the kitchen while accumulating only a small portion of space.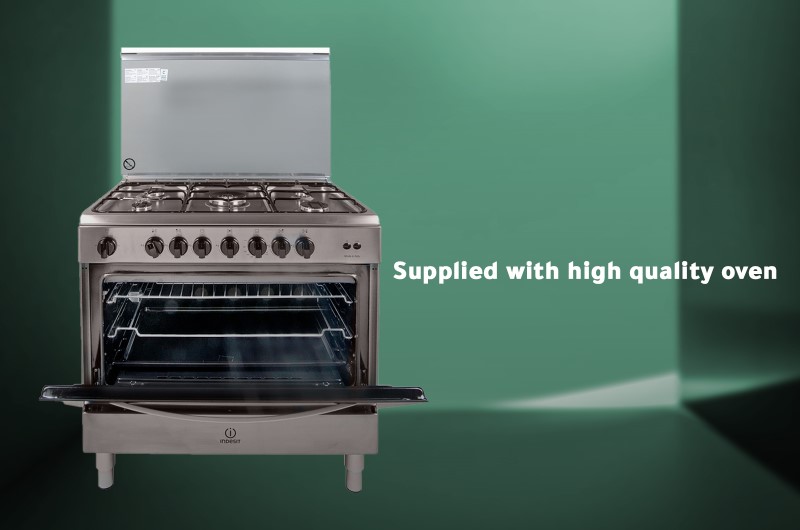 Enamel Pan Support
Enamel pan supports which are very popular on freestanding gas cookers. The hardened enamel pan support is very durable and covered with a heat resistant coloring. Ensure that the cooker becomes more heat resistant and resulting in a better-looking finish. An electric spark ignites your burner so you can throw away the matches that are commonly used in igniting cookers.
Keep Your Family Safe
Eliminating the dangers of gas leak or the open flame that gas cookers give that can easily burn something or someone by accidents. This cooker provides you a peace of mind and give you more comfort knowing that you are safe. The full safety features keeps your family safe providing peace of mind in the kitchen. Flame failure device is a necessary safety requirement for gas burners on most domestic appliances like cookers. Flame failure device is a good thing if your gas hob is a bit greasy so the ring does not ignite or stay lit. If strong winds blow in through the kitchen window and extinguish the flame when you have it on a low simmer. If you are having one of those moments, when you turn on the gas but forget to light it.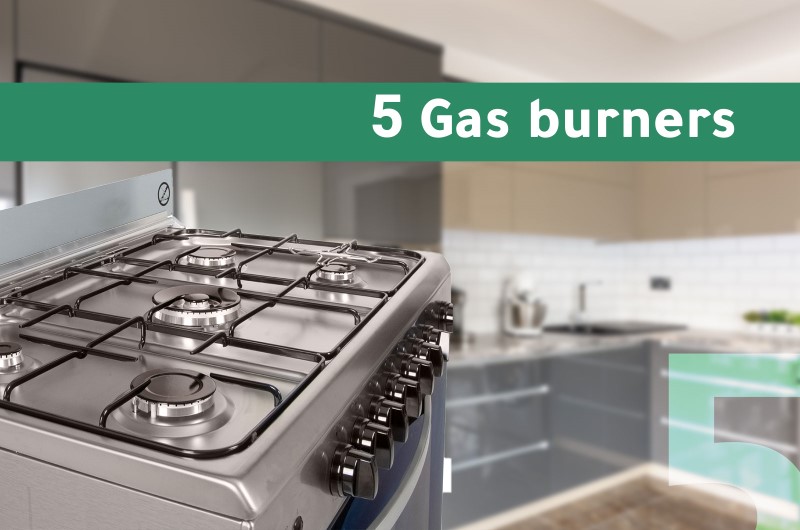 You Will Love This Cooker
With Turn spit in the oven for even and perfect roasting. The rotation cooks the meat evenly in its own juices and allows easy access for continuous self-basting. Cooking Timer prevents your food from overcooking. It also allows you to strictly follow your recopies. Cooking your perfect dish need you to monitor the oven temperature while your food is cooking. This cooker provides you with your necessary feature for your perfect cooking experience.
Swipe and Clean
Regular cleaning of spills will lessen your cleaning work load later. Wipe your hob top after each use when it has cooled, and clean messy burners with dish soap and a plastic scouring pad. Stubborn cooked-on spills can be cleaned with a mild abrasive cleanser and a cloth, or make a paste from baking soda and water for a mild homemade alternative. Wash any removable burner grates in a sink full of warm, soapy dishwater with a plastic scouring pad. Rinse all parts with warm, clear water and dry.
5 Gas burners with Central Triple Ring burner, Stainless Steel, Automatic ignition Under Knob for hob , Glass cover, Gas oven and gas grill ( separate knob ), Tempered double glass oven door, H,W,D: 85x90x60 cm, 220 Volt, 60 Hz, SKU:BIM951EGSS