Turn kitchen time into your own free time!
Midea Rice Cooker creates mounds of delicious soft rice that melts in your mouth with minimal effort. Making rice and whole grains in this rice cooker is as easy as putting the ingredients in a nonstick pot and turning it on. The rice will cook perfectly on its own, giving you time to prepare the rest of your meal.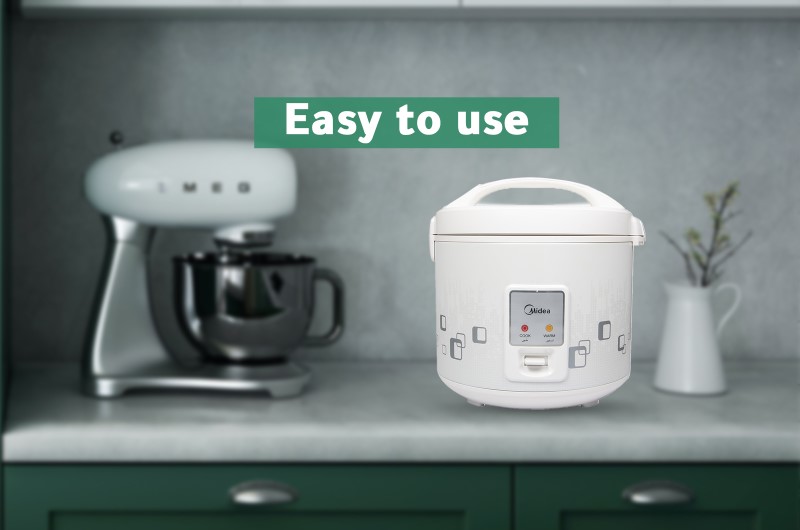 Cook the food and keep it warm
You'll have enough to feed a crowd, and cleanup is a breeze with the non-stick cooking pot. Prepare all the rice you need and more with the click of a button! Turn kitchen time into yours, help kids do their homework, get creative at playtime or catch that novel you've been waiting to dive into, all while serving up hot, delicious and healthy meals the whole family will love.
Easy programming
Simply prepare the ingredients to be cooked in the evening or morning, select the appropriate cooking time, and you can enjoy a delicious breakfast or dinner.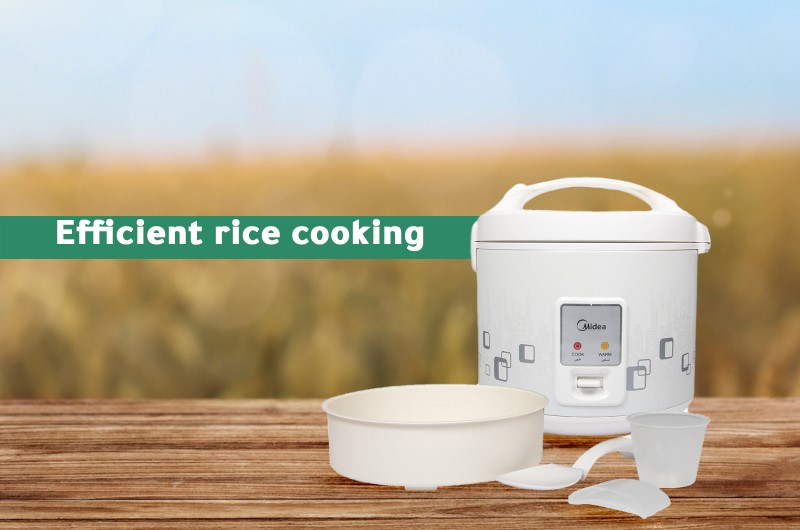 Restaurant quality rice and healthy steamed meals!
Delicious dishes in one bowl. Prepare all this and more at the touch of a button! You don't have to stand for hours on the stove for rice to cook, but rather enjoy your own time while serving hot, tasty and healthy meals the whole family will love.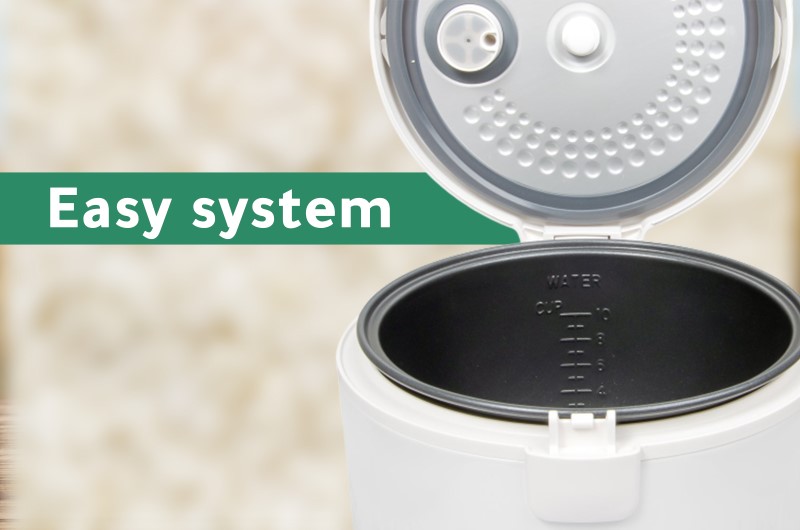 Keeps Rice Fresh For Extended Periods
Create generous amounts of perfect rice every time with Midea electric rice cooker. They're also perfect for oatmeal, chili, soups, and more! You can prepare healthy dishes for the whole family at the touch of a button. When cooking is finished, the inner cooking pot and all accessories are removed and can be placed in the dishwasher easily.
Easy clean
This Midea Rice Cooker has a modern stylish design and nonstick cooking container that prevents rice from sticking for easier serving and clean-up.
Capacity: 1.8 L
Power: 650 W
Detachable Cord
Cooking Indicator Light
Automatic Keep Warm Function
Cooking Indicator Light
220/240 Volt – 50/60 Hz
SKU: MBYJ5010W