Give Your Family A Healthy And Clean Home Day After Day!
The days of worrying about dirt , dust, and even pet hair are gone with Midea Vacuum Cleaner, which features a washable dust bag for cleaning large areas and around every nook and cranny with light and durable tubes to enhance access to the entire cleaning patch, and a convenient tool to reach corners and narrow spaces so There is no hard-to-reach position anymore.
Precise Cleaning Process
The Midea vacuum cleaner helps you to suck out the toughest and finest dust, making all floors and mattresses always looking as new!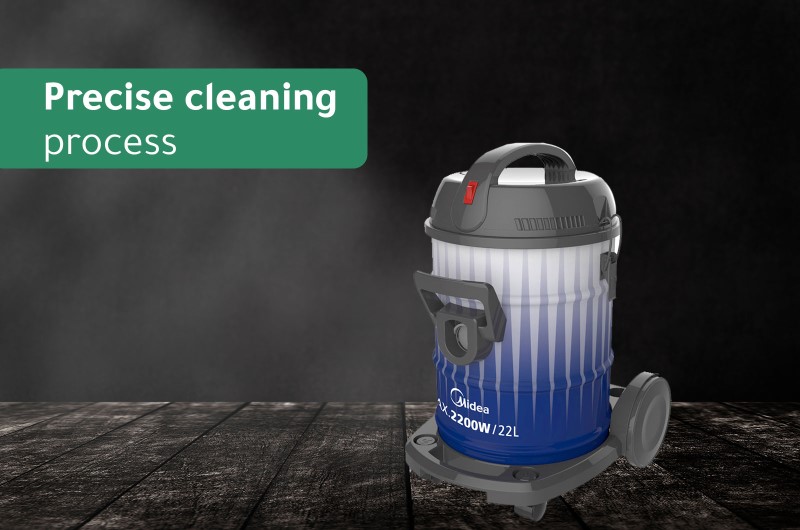 Additional Accessories
This vacuum cleaner is equipped with additional accessories that help you clean the curtains, the seats and even suck the dust from the narrow corners of windows so that your house can look completely clean and shiny.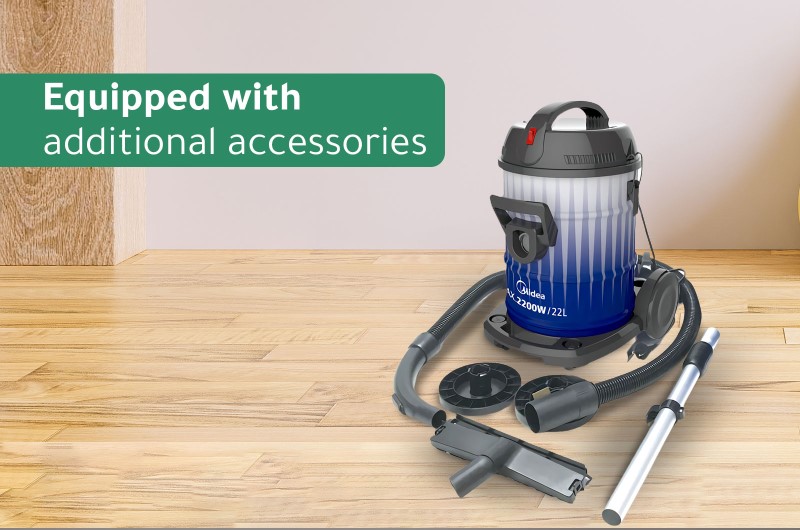 Dust Capacity: 22 Liter
Blower Function
Ergonomic Handle
Power: 2200 W
Strong Iron body for safe use
360 degree rotated wheels for easy moving
Cord Length: 5 Meter
SKU: VTD21A14TB