Give Your Family A Healthy And Clean Home Day After Day!
The days of worrying about dirt, dust, and even pet hair are gone with Midea Vacuum Cleaner, which features a washable dust bag for cleaning large areas and around every nook and cranny with light and durable tubes to enhance access to the entire cleaning patch, and a convenient tool to reach corners and narrow spaces so There is no hard-to-reach position anymore.
Take Your Concept Of Cleaning To The Next Level
This Midea vacuum cleaner is dedicated to get you a dust-free results, with clean beds completely without pulling the covers and uneven surfaces, In addition to a high efficient motor to control the speed required to get the perfect result that will take the concept of cleaning to the next level.
No More Worrying About Dirt And Dust Anymore!
The Midea Vacuum Cleaner is your ideal choice for a home that radiates cleanliness and elegance. This vacuum cleaner provides you with powerful suction and an innovative brush design that cleans from the first stroke, unlike other methods that require you to go through the same floor area several times before you get the result that you like. This vacuum cleaner is designed with powerful and practical suction technology.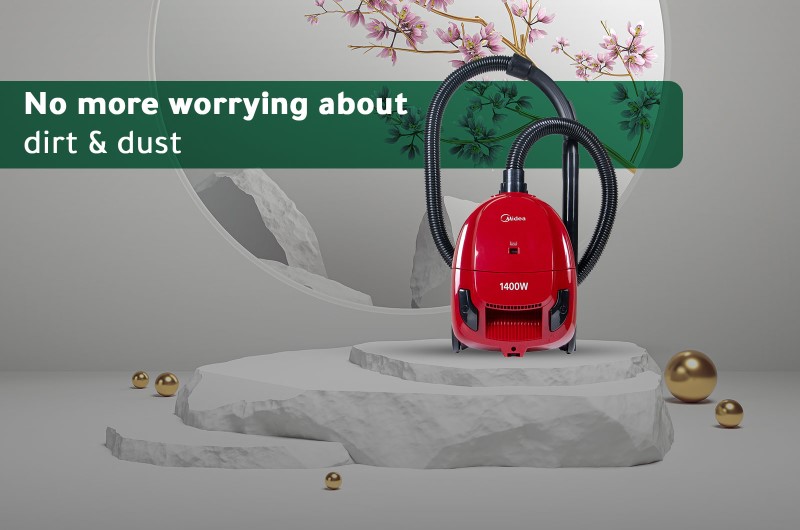 Form And Function In One Design
The lightweight design of this vacuum is easy to carry, making this the perfect blend of form and function, and features a bagged canister to help capture dust and particles with mess-free emptying. In addition, this handy vacuum cleaner is equipped with a large capacity for quick, to clean hard-to-reach areas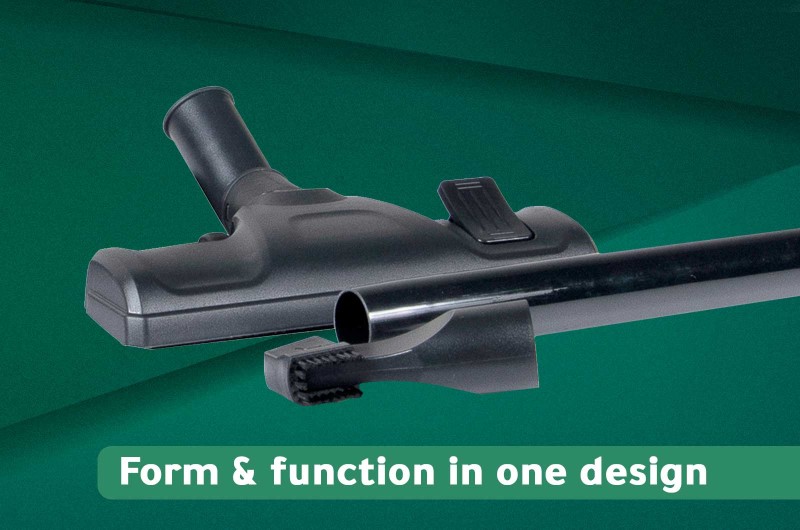 Midea Bagged Canister Vacuum Cleaner
Washable Micro Dust Bag
High Efficient Motor
Dust Full Indicator
Exhaust HEPA Filter
Color: Red
Energy Consumption: 1400 Watt
220-240 V / 50-60 Hz
Weight: 4.8 Kg
Capacity: 1.3 Liters
Bag Technology: Bagged
Cordless Operation: Corded
Type: Carpet Cleaners
SKU: VCB32A13S