The Midea rice cooker makes loads of delicious soft rice that melts in your mouth with minimal effort.
Making rice and grains in this rice cooker is easy, just put the ingredients in the non-stick pan and turn it on.
The rice will cook perfectly on its own, giving you time to prepare the rest of your meal.
You'll have enough to feed a crowd, and cleanup is a breeze with the nonstick cookware. Prepare all this and more with the click of a button! Turn kitchen time into yours, help kids do their homework, get creative at playtime or catch that novel you've been waiting to dive into, all while serving up hot, delicious and healthy rice the whole family will love.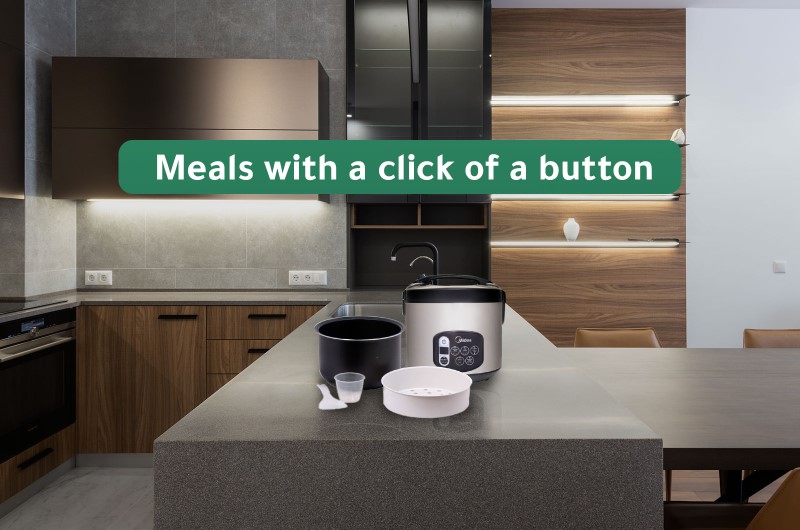 Simply prepare the ingredients to be cooked in the evening or morning, select the appropriate cooking time, and you can enjoy a delicious breakfast or dinner.