Optimum Heating Results
This Midea oil heater features simple controls like low, medium and high, which allows adjusting the temperature according to your comfort level. These temperature setting will enable you to set and maintain the desired temperature, so you can remain, warm and cozy despite the cold and chilly winter!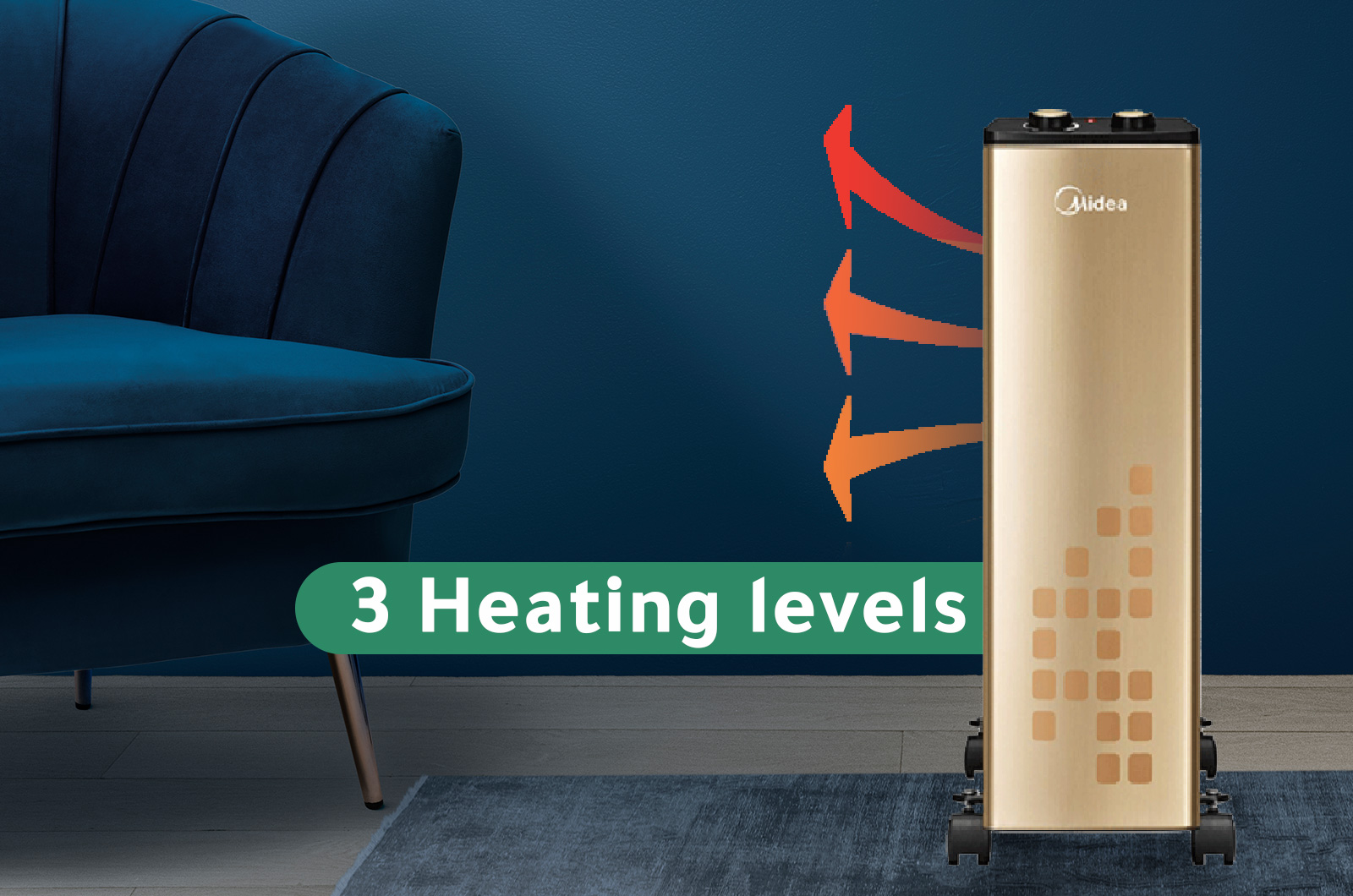 13 Fins For Better Air Movement
This Midea oil heater features 13 fins that are designed to increase heat distribution through convective air movement, and lower surface temperatures for increased safety. For optimum results in energy efficiency and heat circulation, invest in this Midea Oil Heater, right away!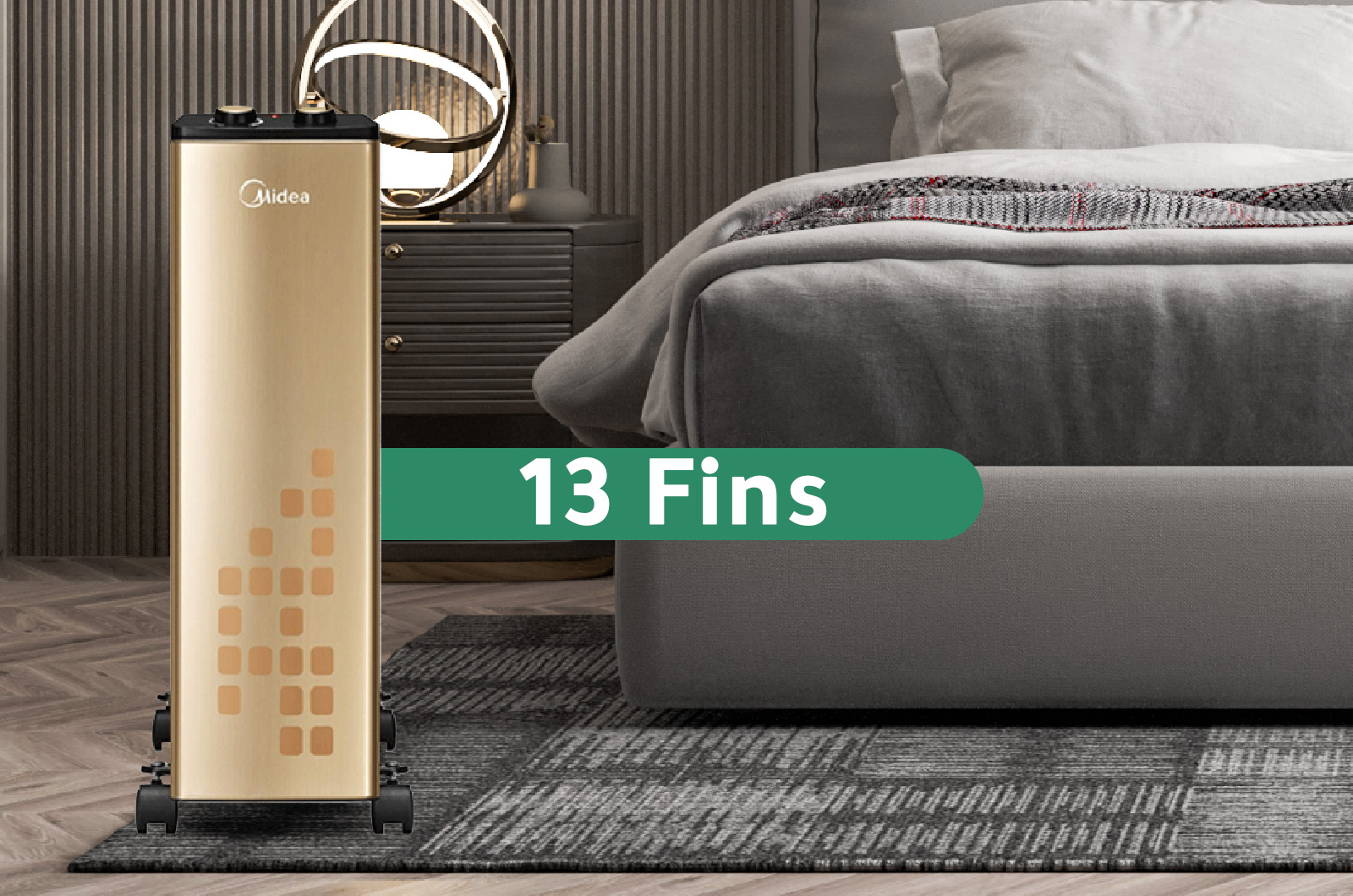 Easy To Move
The Midea heater is equipped with Wheels which make the heater easier to move around and so heating all the corners of your beautiful home and makes it convenient to store.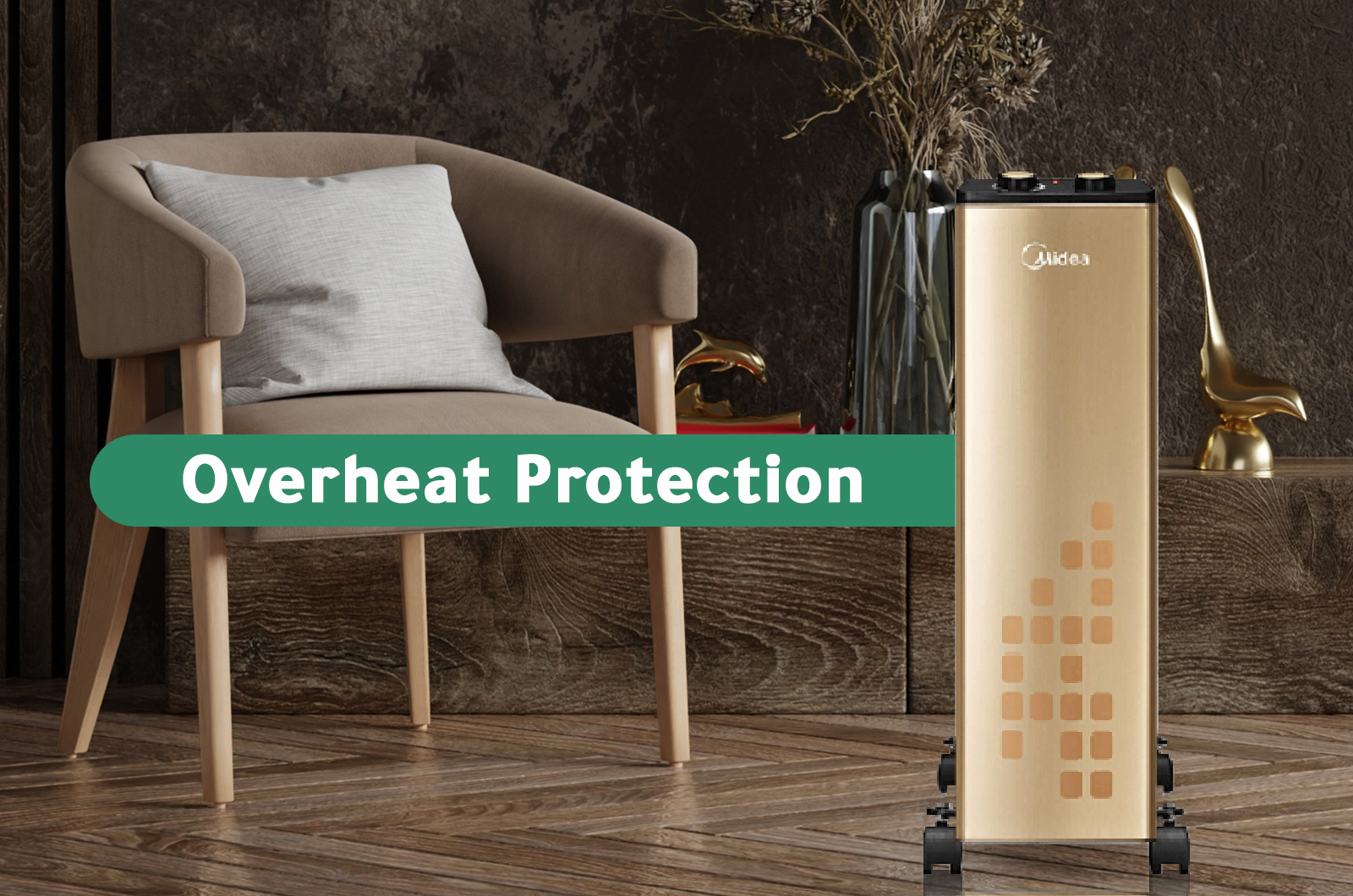 Type: Oil Filled Radiator
Number of Fins: 13 Fins
Power: 2300 Watts
Number of Heat Settings: 3
Adjustable thermostat
Heating element type: Aluminum
Overheat Protection
Antifreeze function
Internal thermal breaker
Wheels for easy movement
Color: Gold
Voltage: 220 V/50-60 Hz
Model Number: NY251313D12