Prepare a variety of dishes with this Midea Microwave Oven
This device is crafted with precision and has advanced features that make the whole cooking process quick and easy. This Midea microwave has a capacity of 20 L, allowing you to cook large amounts of food.
Defrosting Function
This microwave oven features a powerful defrost function that lets you defrost meats, fish, and poultry efficiently. The five power levels allow you to adjust the settings as per the requirement of the particular food you are making. Moreover, this Midea kitchen appliance oven uses 220 W power for its smooth and effective functioning.
Quick Cooking And Heating
The Midea microwave oven is designed to help you prepare a big meal without a hassle. Its 20L capacity is big enough to cook for your loved ones. Moreover, you can also reheat a pre-cooked food dish before serving. The defrost function of this microwave comes in handy when you have to bring frozen meats to room temperature.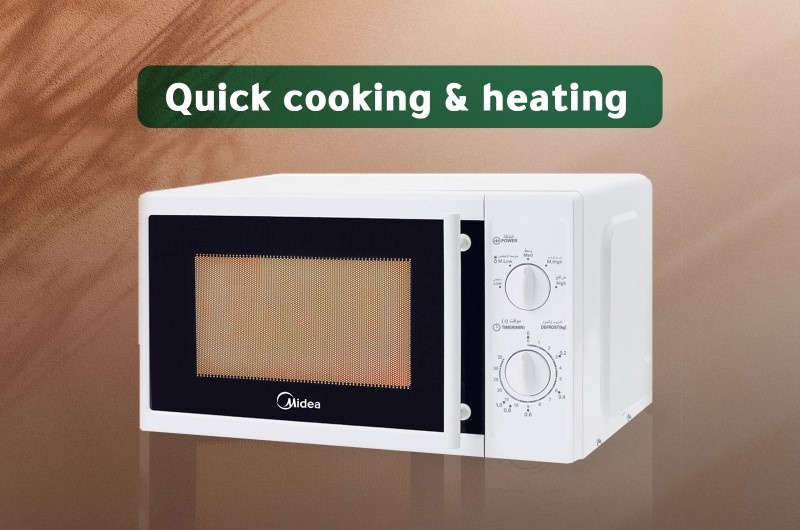 Perfectly Designed For Your Kitchen
The design of this Midea microwave is impressive and suits in every modern kitchen. It is an essential kitchen appliance for your home so that you can cook or reheat the food efficiently. Its build is of premium materials, thereby rendering it highly durable. Furthermore, the functioning is reliable for long-term use. The installation of this Midea kitchen appliance is simple and hassle free.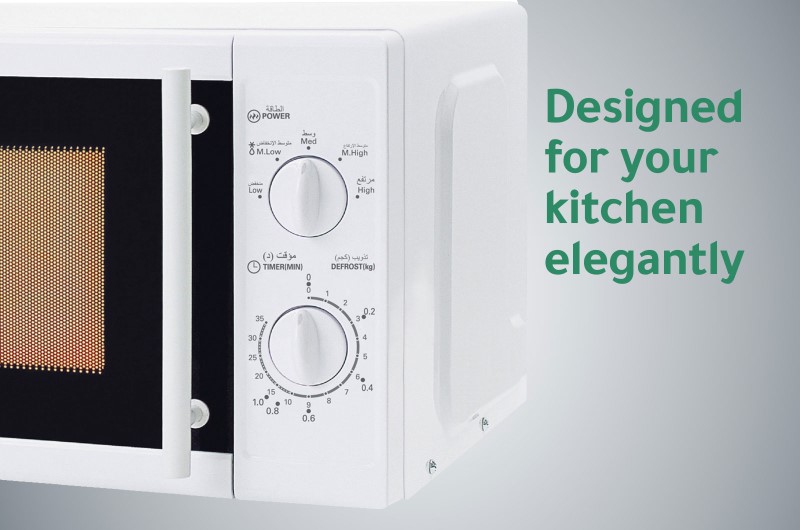 Capacity: 20 Liter
Power: 700 Watt
Turn Table: 245 mm
Control: Manual
Voltage: 220 V/60 Hz
Color: White
SKU: MM720CPK