Say goodbye to gas stove with this modern kettle
Midea Electric Kettle is made of stainless steel, keeps the perfect taste of coffee and tea.
The heat-resistant handle is elegantly designed to fit comfortably in the hand. It also has an airtight lid to avoid any possible spillage or leakage.
What Makes This Midea Kettle Special?
The Midea cordless kettle a useful and safe tool for your kitchen, it helps you to boil water fast, and in large amounts for your need, in addition, of keeping it warm for a long time in case you need warm water later on.
The rapid boiling feature of this electric kettle allows water to be heated in the shortest time.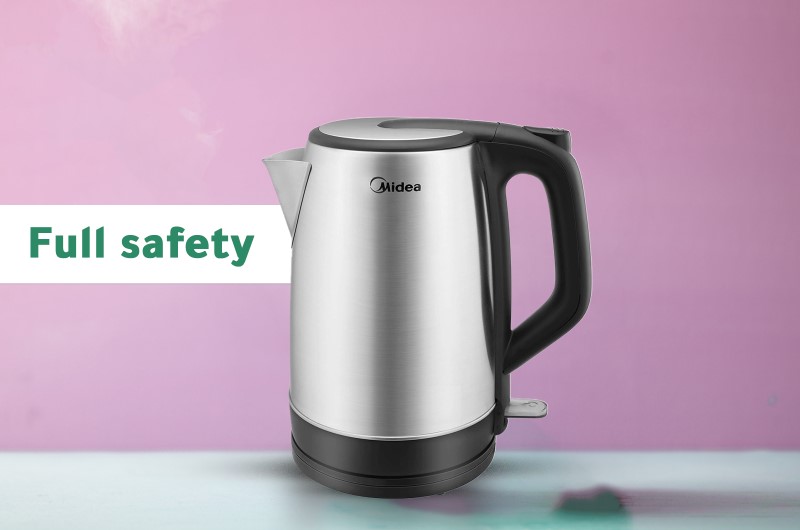 Safe And Easy To Use
The kettle features a stainless steel material, and a cordless kettle separated from the cord storage so you can have more maneuver with the kettle and move it around the kitchen, with an auto on/off button and a safety feature that turns it off when water boils so that it doesn't burn.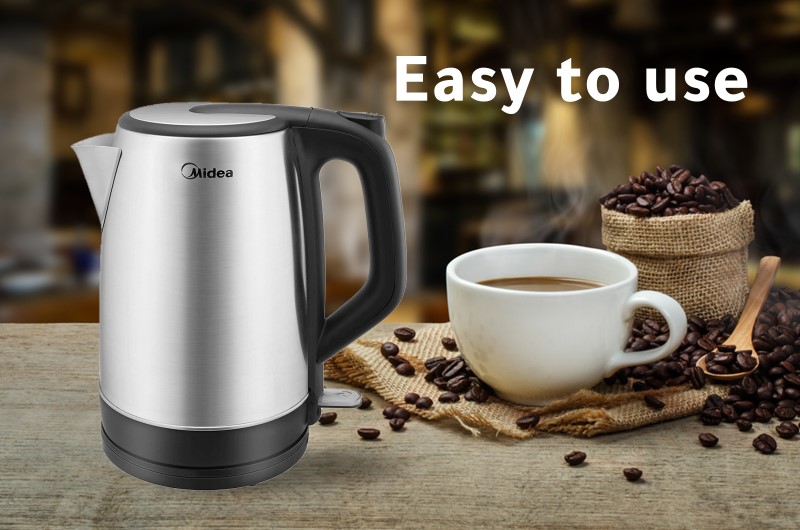 Space Saving
Compact design that occupies minimal space when storing Fade-resistant construction resists staining which facilitates cleaning.
Capacity: 1.7 Liter
Type: Electric Kettles
Power: 1500 W
Material: Stainless-Steel
Boil-dry protection with automatically switch off
One-press lid Open to easily add water
High quality thermostat for long term use
360 degree rotatable base for easy use
Concealed Heating Element
Temperature Indicator
Keep Warm
220-240 Volt – 50/60 Hz
SKU: MK17S31A