Large Capacity
By redesigning the interior, Midea front load washer has managed to create a large drum in a standard sized machine. This way, you can wash any load you like easily, and more space means less stress, more gentle washing and better care for your clothes.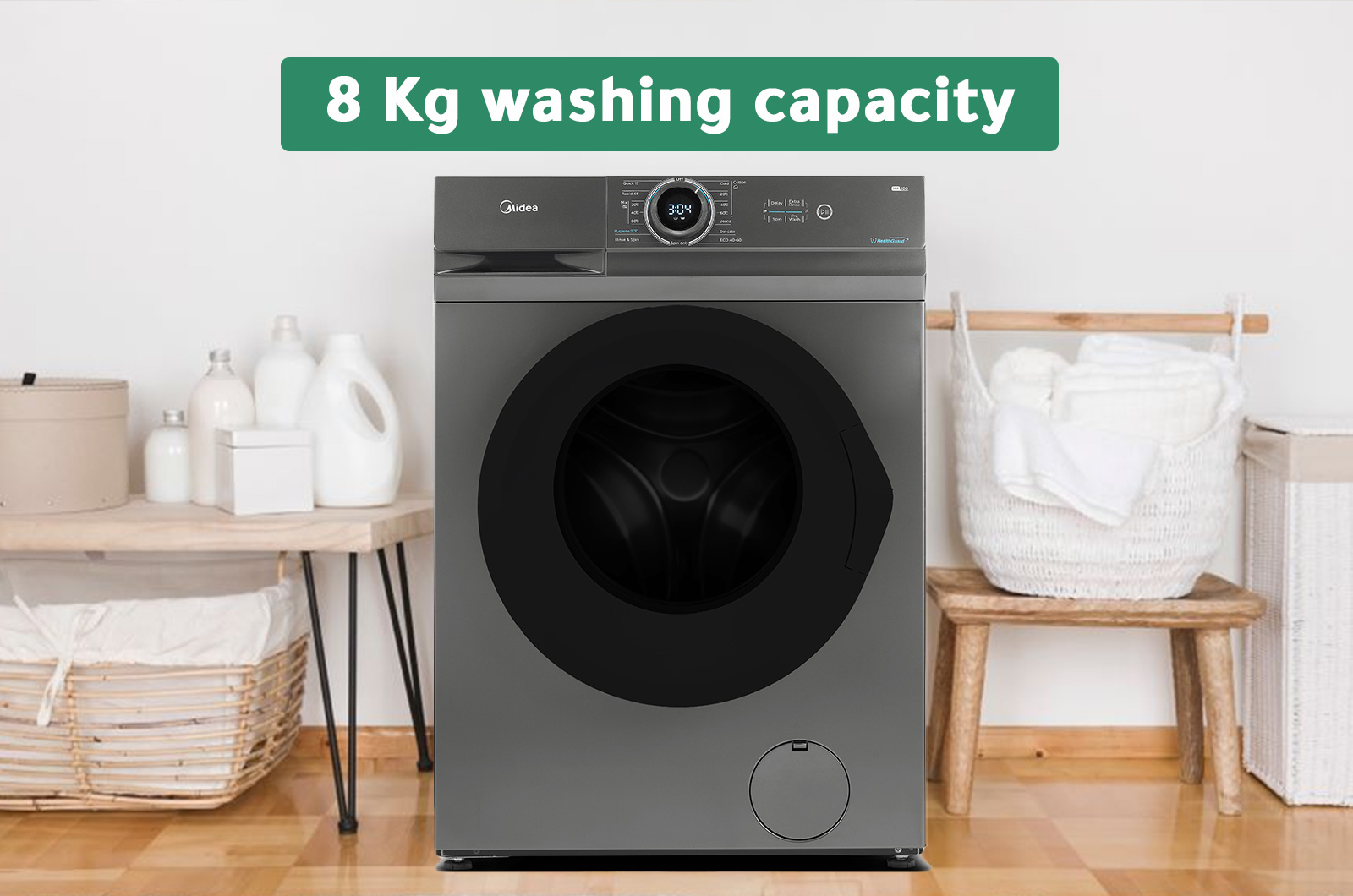 Easy Washing Programs
With 14 washing programs to choose from, you now have a program for every washing job, you never have to guess what program is for what type of garment. The programs were optimally engineered to work with your garments, lessening the wear and tear, and so keeping your garments safe.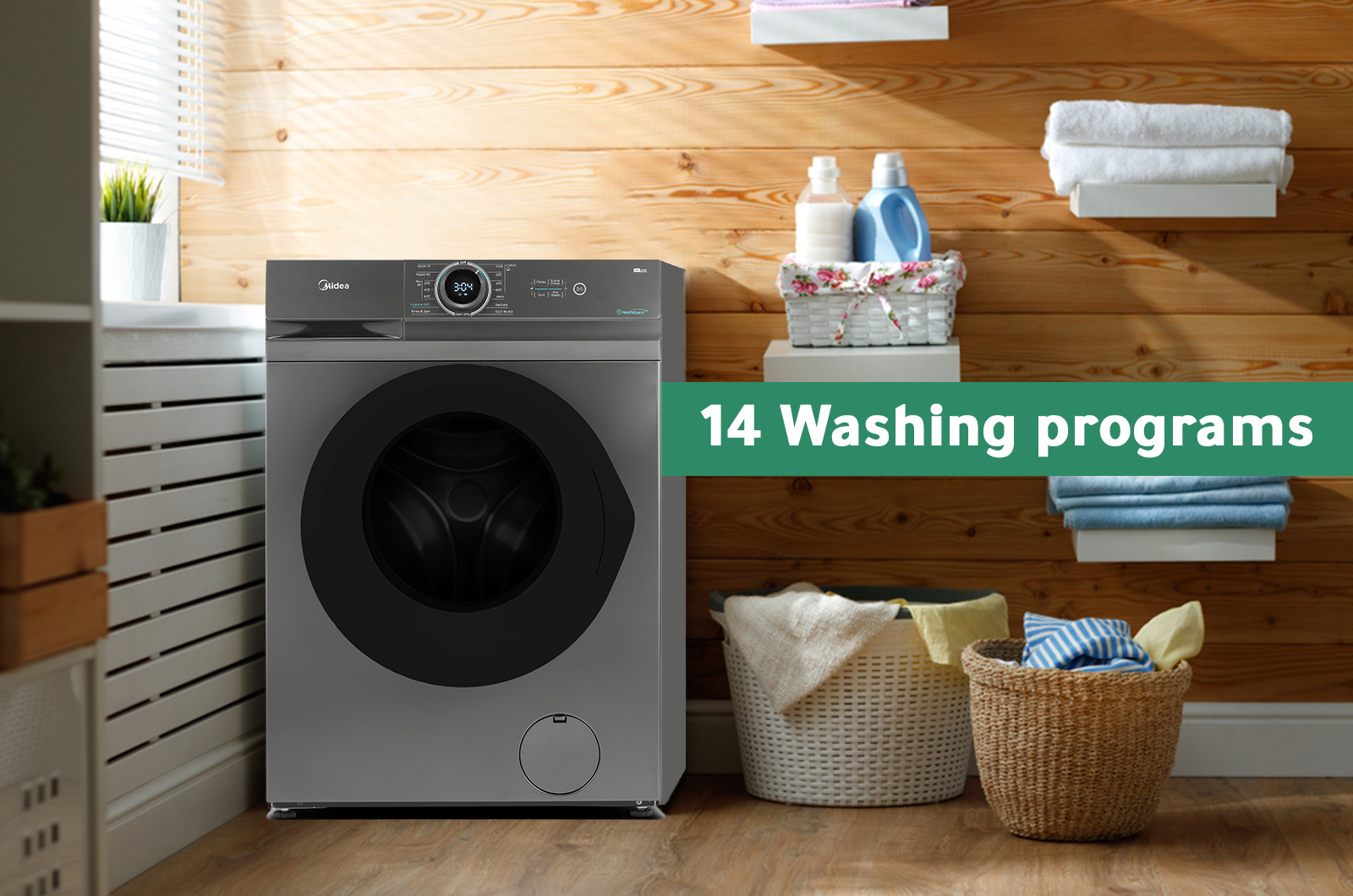 Stainless Steel Drum
Large stainless steel drum sizes allow you to wash more in one go, making life easier and saving you money. That's why this 12kg Midea washing machine is ideal for large families who frequently wash large loads and bulky items.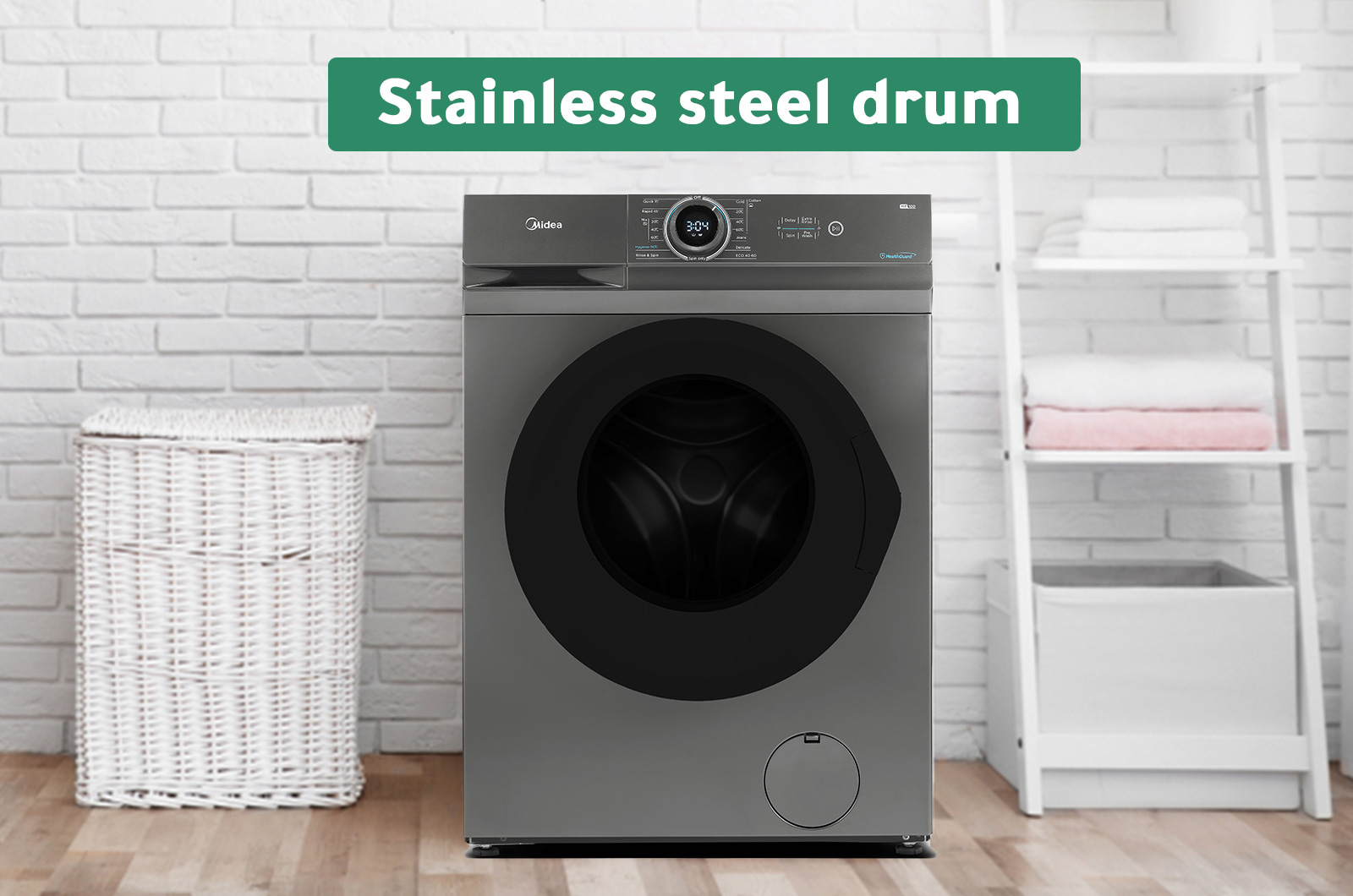 Washing capacity: 12 Kg
Drying capacity: 8 Kg
Rotation Speed: 1400 rpm
100% Dry System
Number of Washing programs: 14
Spa care to remove stains and kill bacteria
Inverter motor to save energy
Possibility to add clothes
Safe to wash wool
Digital Screen
Stainless steel cylinder
Color: Silver
Model Number: MF100D80SSA