Seals in Farm Freshness Longer
LinearCooling™ reduces temperature fluctuations, locking in the flavor of freshness for up to 7 days.
Equal Cooling
Every corner of the LG refrigerator is equally privileged! Whether it's your milk carton placed right at the back or your bowl of leftover salad in the front, experience consistent temperature throughout. With LG's advanced cooling system, forget about the age-old problem of uneven cooling and the fear of food spoiling faster in certain sections.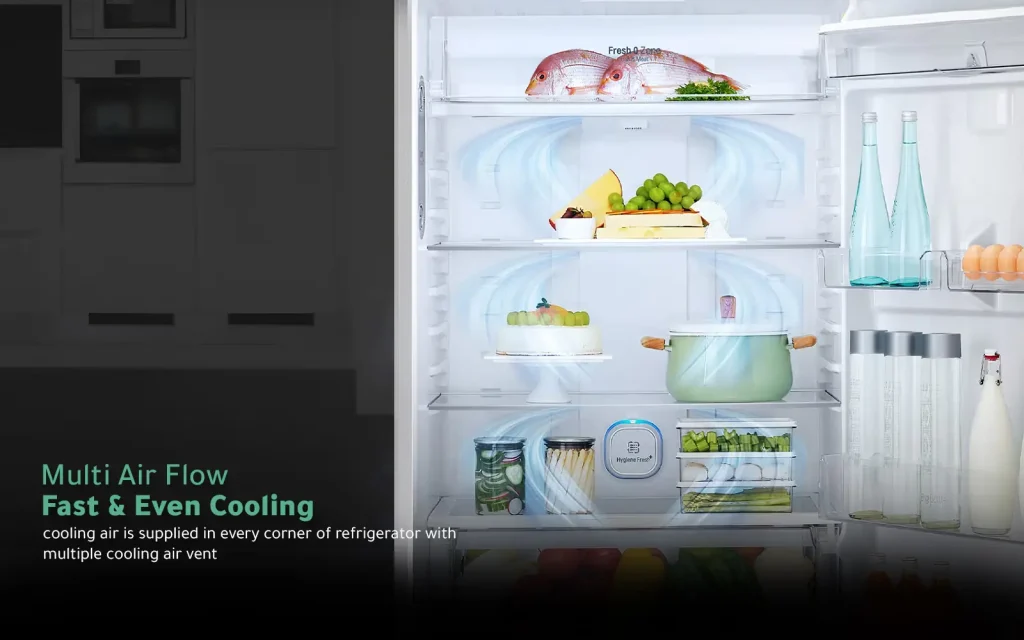 Revolutionary Inverter Technology
Bid farewell to soaring electricity bills. The inverter technology ensures that the refrigerator runs on the minimal energy required, adjusting the cooling power in response to the amount of food you store. This not only saves energy but also ensures a longer life for your appliance. The silence of its operation will make you forget it's even there!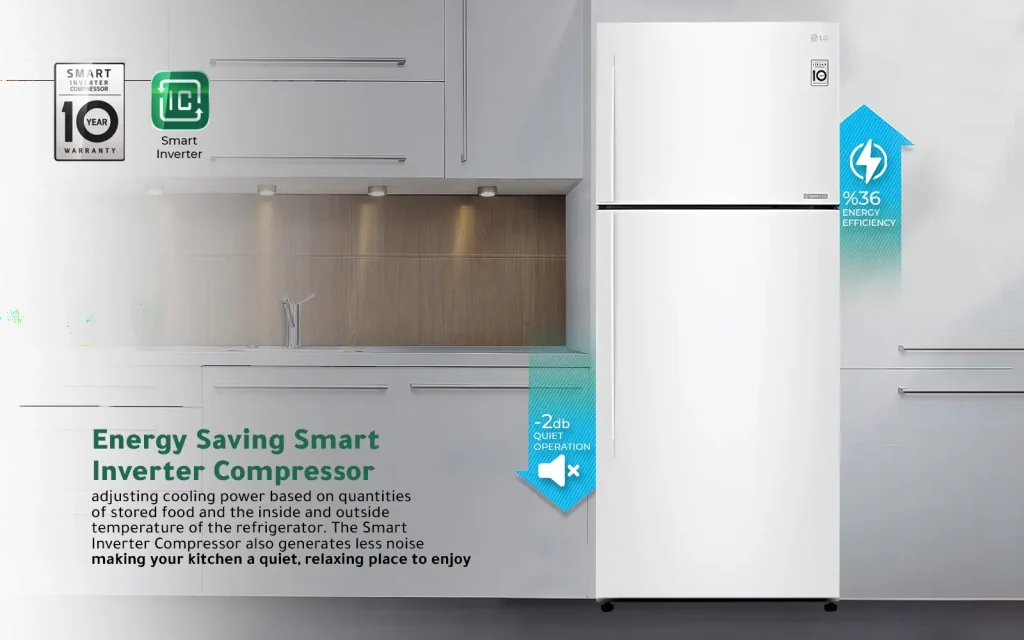 Flexible and Easy Storage
Reinvent your storage game. With adjustable shelves, dedicated zones for fruits, veggies, dairy, and meats, and smart space management, you can always find the perfect spot for everything. Now, every item has a dedicated space, ensuring ease of access and better organization.