The Advantages Of A Split Type Air Conditioner
Like window units, split type air conditioners are easy to install and inexpensive compared to central air systems. There are several advantages to a split type air conditioner that can make it a better option for many households.
The Right Appliance In The Right Place
Installing a central air system is a big project and an even bigger investment for most homeowners. Rather than tearing apart their homes to install these systems, owners often turn to window mounted AC units as a popular alternative. However, if you've ever used window units to cool your home, you know that they are incredibly noisy, often inefficient, and not much fun to install.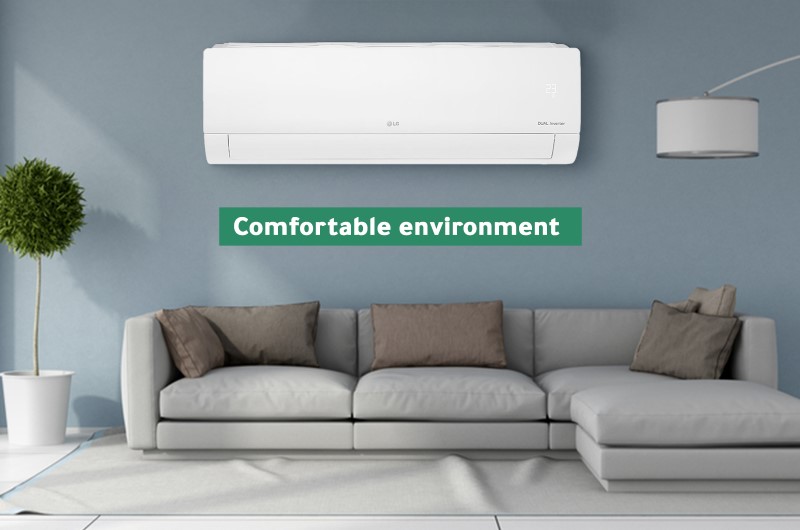 Energy Saving & Fast Cooling
The Compressor constantly adjusts a compressor's speed to maintain desired temperature levels. Moreover, The compressor with power saving operation range frequency saves more energy than the conventional compressor. Thanks to the LG compressor, air is expelled farther and faster.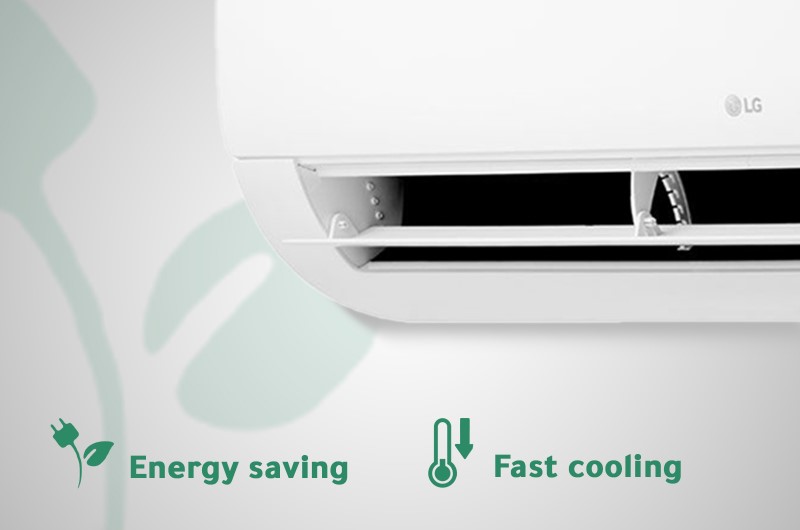 The Perfect Option For Your Home
The product has unparalleled features that make it a perfect option for your home or office needs. Its aesthetic and minimalistic design blends well with any décor and its high-quality construction guarantees a long product life. In addition, the system has a convenient control center that allows complete control of the temperature, operation, fan speed, airflow direction and more.
Additional Features
The LG split AC is a smart decision all around, combining world-class technology, aesthetic design and cool comfort that will not impact the environment or your wallet. The machine's features an adjustable airflow and comes with a remote control that is sleek, easy to use, and ergonomically designed.
LG Smart split Dual Cool Inverter AC
Up to 53% Energy Saving up to 60% Faster Cooling
10 year Warranty on Compressor – 65°C operation Tropical Dual Inverter Compressor™
Low Noise – Pipe Length up to 30m
SKU: NS182C2SK1