Better Cooking
This cooker and oven is all you will ever require for your cooking or baking needs. It features an oven with a grill, a 5 burner cooktop and an electric ignition system. It has a large oven capacity, which helps you alot at times.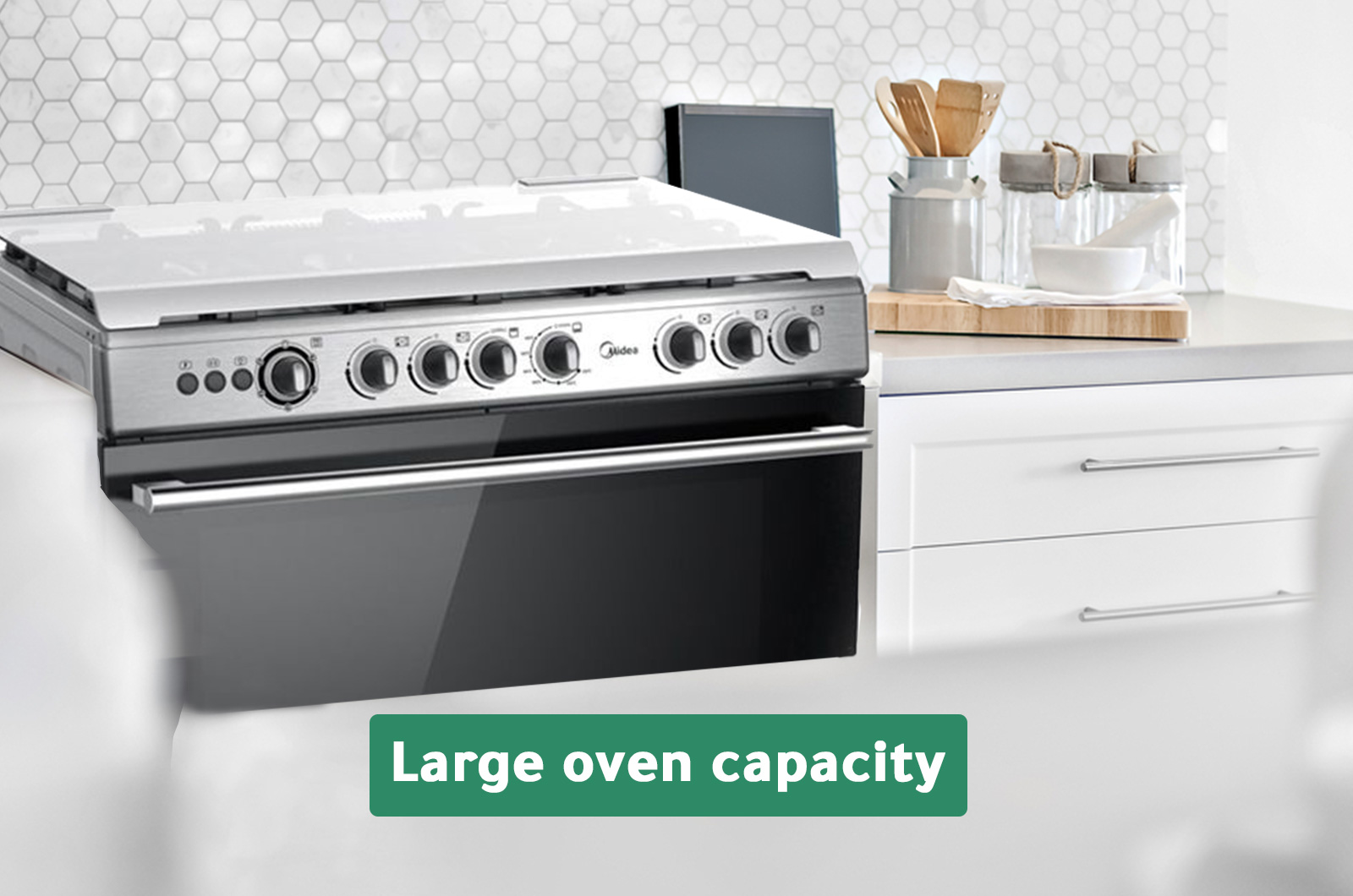 Perfect For Different Purposes!
Designed to suit all your needs, from preparing snacks and cooking meals to indoor grill experience. Its 5 burners makes it suitable for a family use, however, it doesn't take much space in your kitchen. Perfect for use and compatible with different purposes!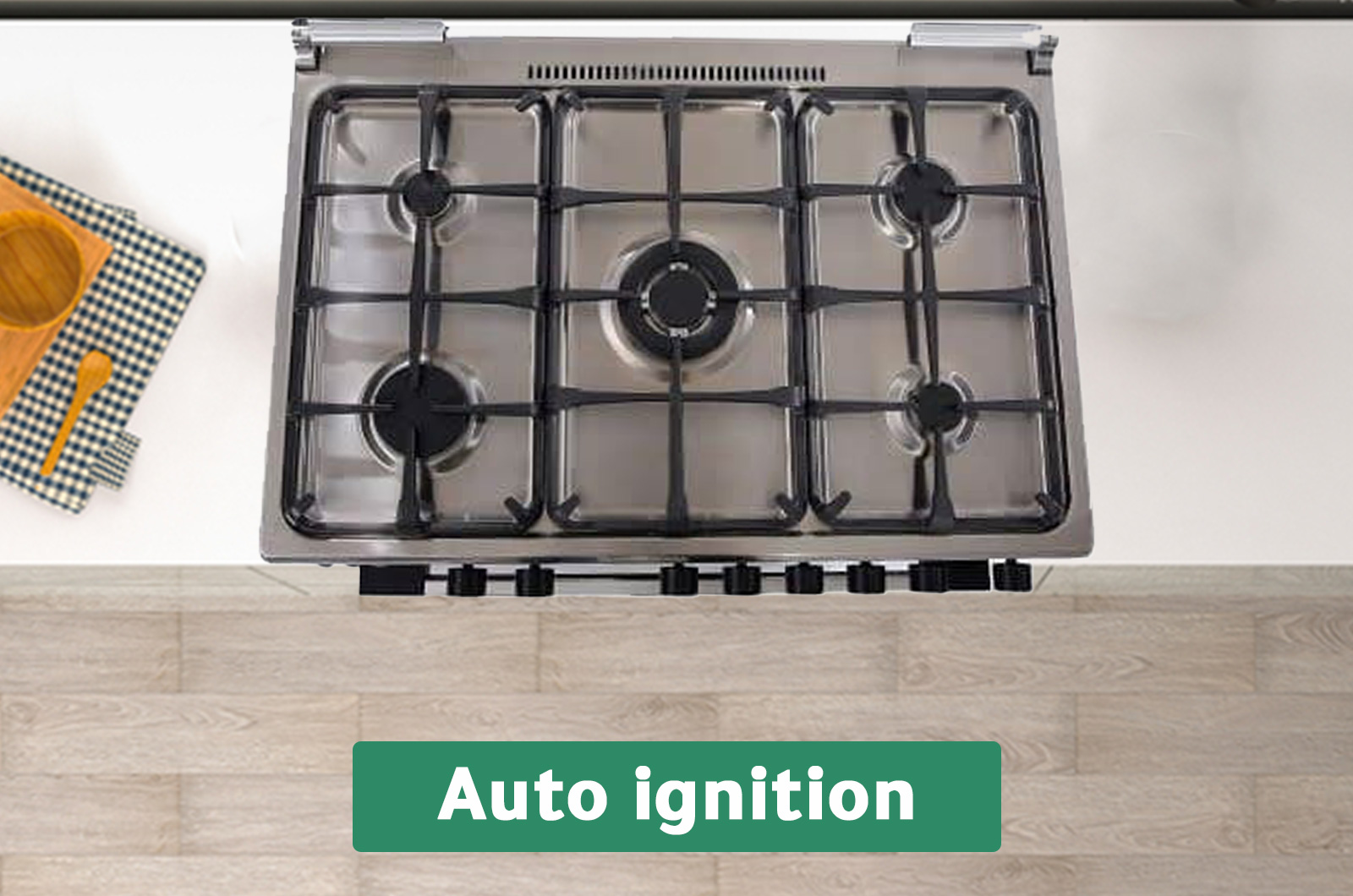 Easy To Clean And Maintain
Midea Cooker surfaces are easy to clean, you just simply lift up the elements and clean the stove top without removing any other parts out of the way. This Gas cooker is easy to clean and easy to maintain providing you with a long lasting cooker for years to come.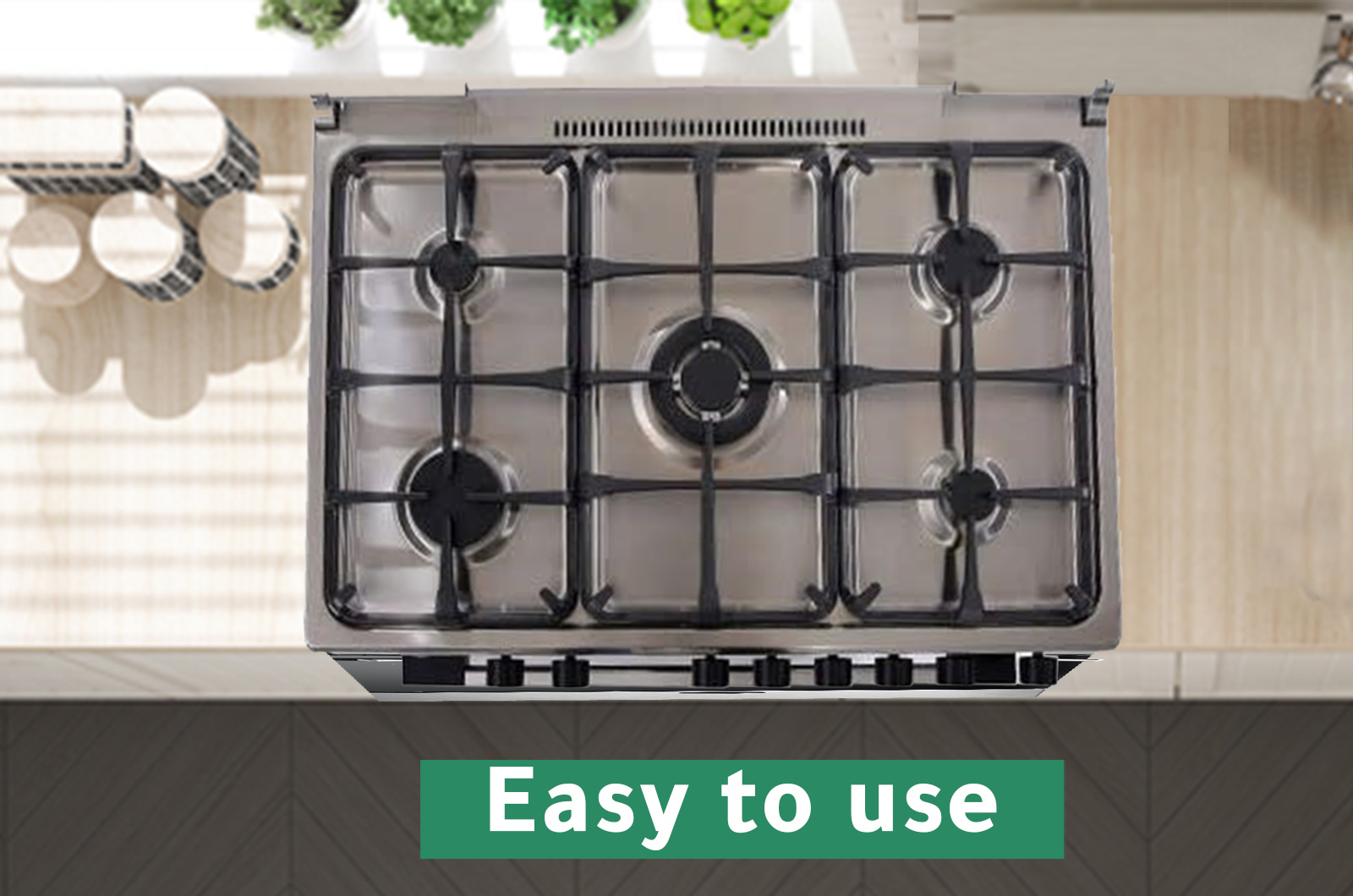 Number of Gas burners: 5
Gas oven + Gas grill
Auto ignition
Mechanical Timer
2 Layer Glass Door
Flame-out protection
Glass Lid
1 Tray + 1 Grid
Rotisserie Oven
Adjustable Legs
Stainless Steel Front
Color: Inox
Model Number: 36LMG5G028