Evenly Spread Out the Comfort Air across Your Room
Auto Swing evenly distributes the air so it's comfortable in every corner of the room.
Smart LED Helps You Get Smart Answers
Simply call LG customer service, give the LED code, and service engineers will provide a solution.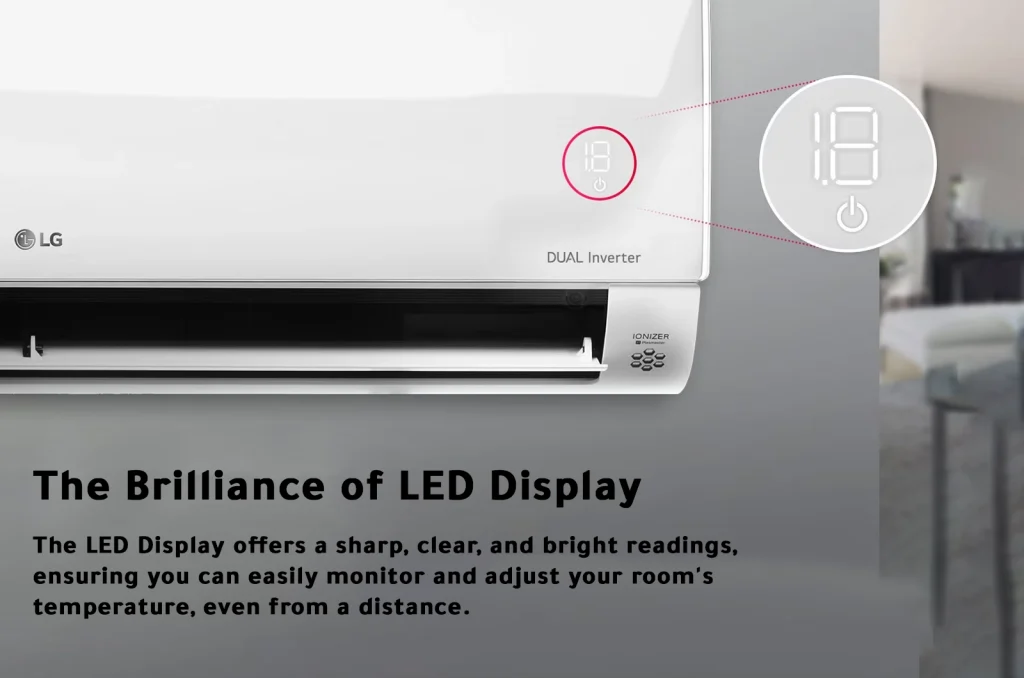 An Internal Clean that's Automatic
Automatically dries any moisture inside the air conditioner to ensure it's always clean.
Longer-lasting Corrosion-preventive Coating
The special gold-colored coating on the fin of the heat exchanger reduces corrosion, extending unit life.
Also know: the differences between the types of air conditioners in Saudi Arabia
Smart Operation Knows Your Needs
With just the press of the mode button on the remote control, you can experience automatic cooling, heating, and fan modes that adjust to the actual room temperature.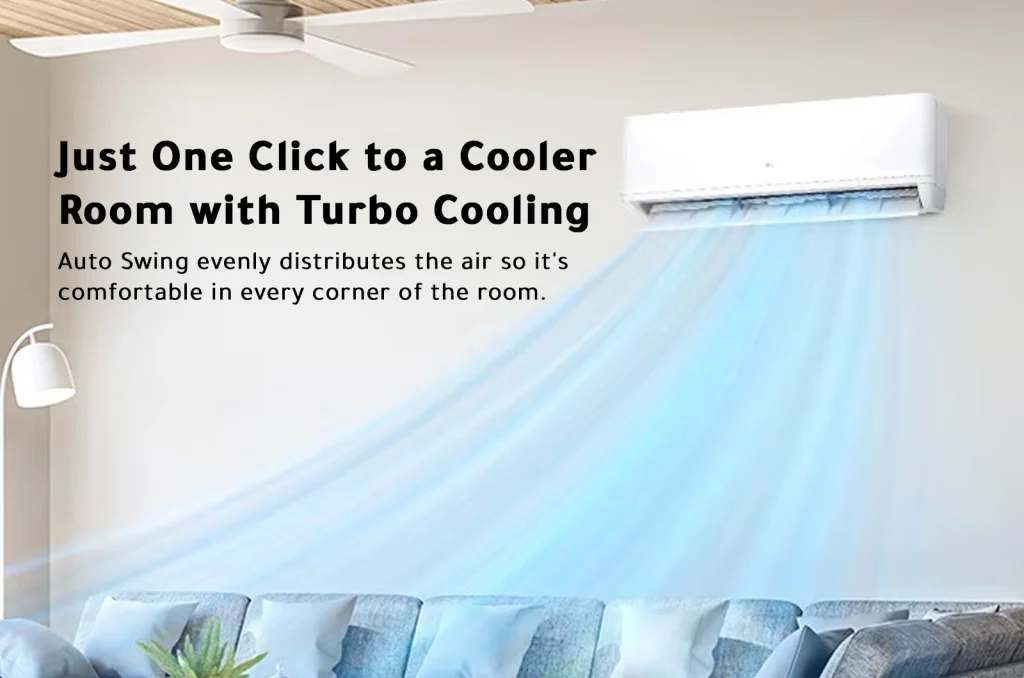 Auto Restart Operation
If the power cuts off, your unit resumes its previous operation shortly after the power is restored.
24 Hours On/Off Timer
Up to 24 hours of operation time can be set, so your air conditioner turns on and off whenever you want.
Sleep Mode Keeps You Comfortable
Experience a comfortable sleeping environment.