Save Time And Energy
Save your time and get, energy with the Midea top load washer, which is equipped with the best technologies out there to give nothing but perfectly cleaned clothes. This design places the clothes in a vertically mounted perforated basket that is contained within a water-retaining tub, with a finned water-pumping agitator in the center of the bottom of the basket. Clothes are loaded through the top of the machine, which is usually but not always covered with a hinged door.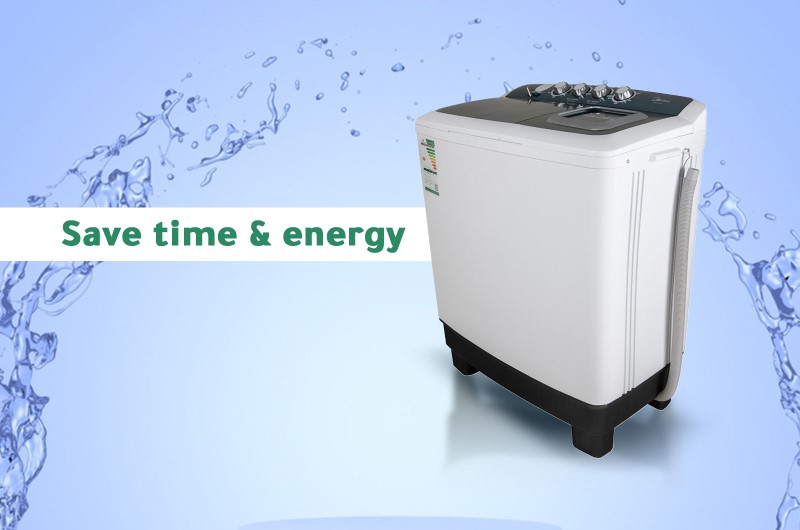 Washing Capacity Of 10 Kg
This Midea top loader washer appliance allows you to wash 10 kg of load. You can wash shirts in one wash cycle, saving you even more time and energy. You no longer have to wait hours for your daily wash to be ready, with our fast programs for top load you can wash a large load of lightly soiled laundry. Equipped with energy saving features, these consume less power and are worth paying extra for if you wash full loads more than three times a week.
Transparent Top Lid
See what's going on inside your washing machine with the transparent top lid. You can also monitor if the clothes are washed and has dried properly.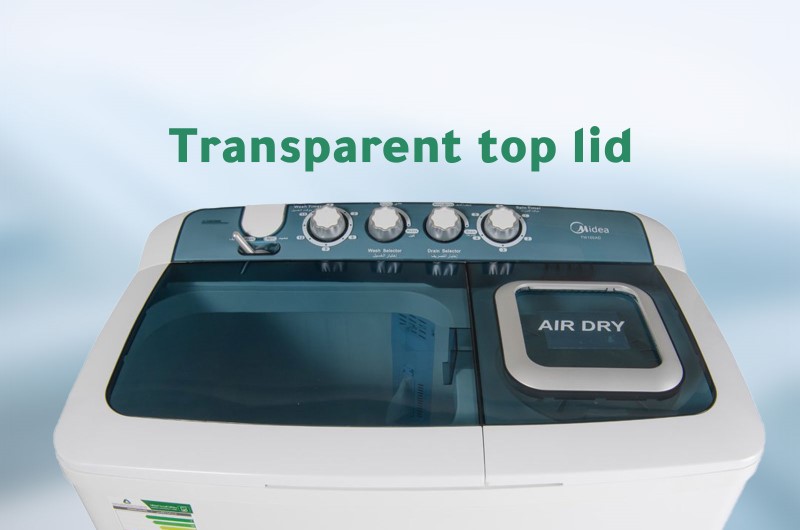 Fast Drying
Faster drying performance, you can enjoy a washing machine that truly cleans your laundry. This unique system dries your clothes fast and keeps fabrics safe from damage and promotes effective drying.
No More Tangles
Highly efficient, Midea top loader washing machine is one of the best appliances you may have at home. You can add more clothes midway through the wash cycle. You may also enjoy a shorter wash cycle. The technology provides gentle and perfect care for your fabrics without compromising washing performance. It generates a dynamic, multi-directional washing flow, which in turn, prevents tangles.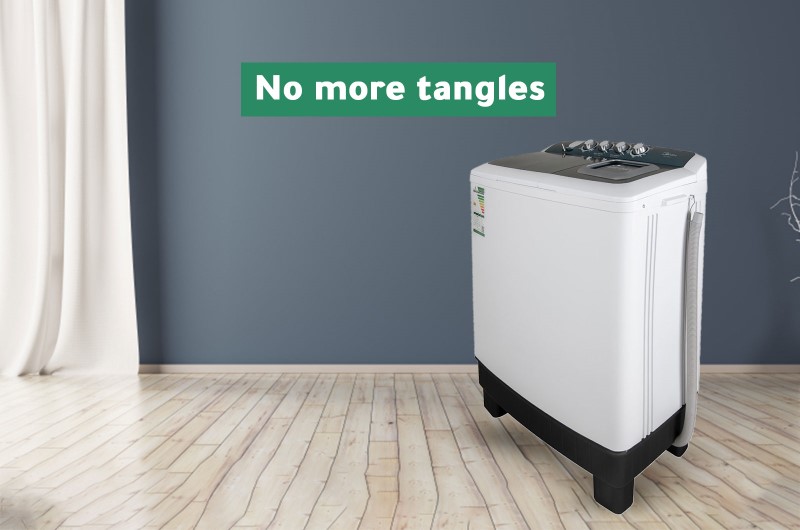 Type: Twin Tub
Air dry function
Washing Capacity: 10 Kg
Spin Capacity: 4.6 Kg
Maximum Power: 575 W
220 volt / 60 hz
Color : White
SKU: TW100ADN