Large Capacity And Powerful Strength Suitable For Large Family
An outstanding compact design washing machine with incredible features giving nothing less than what you expect for. Technical innovation that enhances the washing power and balances the performance with a great energy and water saving feature.
Guaranteed Durability
Engineered with 8 multiple programs according to type, duration and nature. At the heart of the machine lie robust, long-lasting magnets that excel in power-delivery with less noise and long-lasting durability.
Engineered For Less Noise
Vibration Reduction Technology, which ensures a sturdy operation with minimal noise and vibration during wash cycles. It ensures an optimal dynamic balance that keeps the tub stable even at high rpms, irrespective of batch sizes. So much so that you and your little one can sleep through a high-load wash cycle without interruptions!
It is characterized by easy and simple operation and speed of rotation as well as quiet sound and low noise during operation.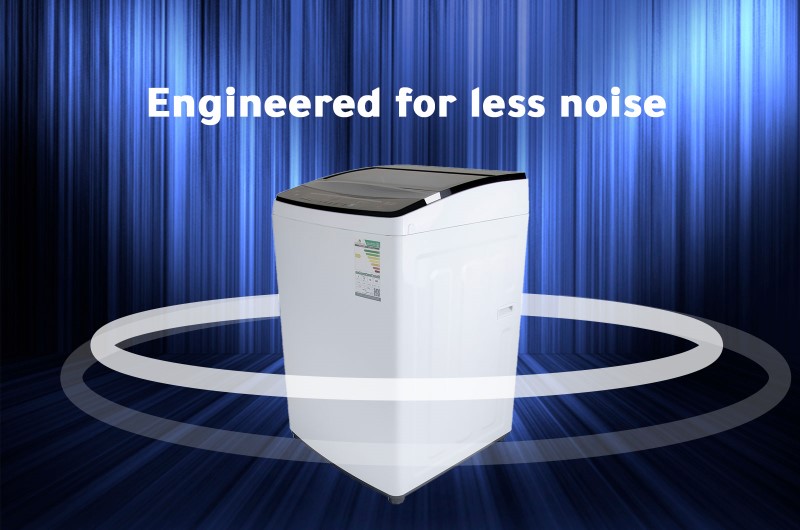 Perfect Design
Sophisticated, modern and distinctive design with perfect drying ability that gives you less wrinkles and tangles. This Midea washer is safe on clothes from damage so you can forget all your worries.
Digital Display And Easy Controls
With its user friendly controls, you can easily manipulate the mode of your dryer without any hassle. Features a display with button and dial controls that allows you conveniently select that program you want.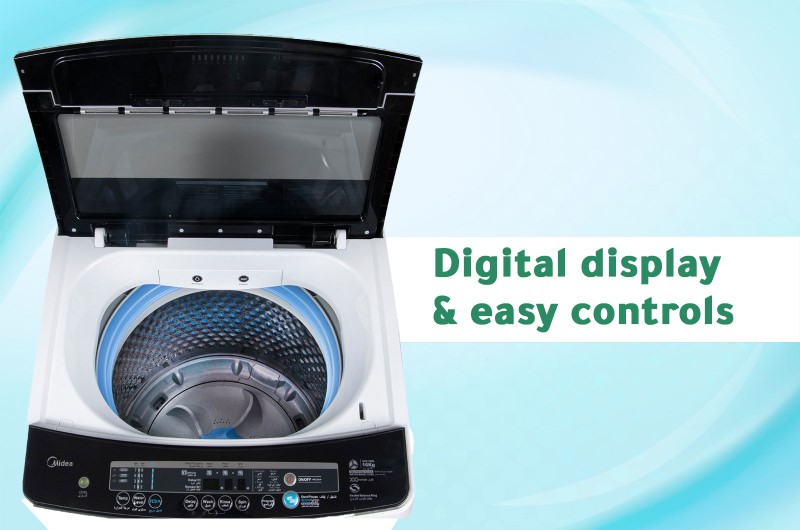 Washing Capacity: 16 Kg
Programs: 8
Quick wash
Child Lock
Energy saving
Digital Display
Direct Drive Inverter
Spin Speed: 700 RPM
Transparent Cover with Black Glass Door
Type: Top Load
Color: White
220 V/60 Hz
Material: Mixed
SKU: MAC160N1