Washer Top Load
Save your time and get, energy with the Midea top load washer, which is equipped with the best technologies out there to give nothing but perfectly cleaned clothes. This design places the clothes in a vertically mounted perforated basket that is contained within a water-retaining tub, with a finned water-pumping agitator in the center of the bottom of the basket. Clothes are loaded through the top of the machine, which is usually but not always covered with a hinged door.
Make a smart Choice
Selecting a washing machine that you can trust with clothes is just as important as the detergent you use. All Midea washing machines are built to the highest standards, making any choice you make a smart choice.
Smart Foam Control
Automatically measures and adjusts the amount of foam build-up during the wash cycle. Too much detergent may create excess foam and leave residue on your clothes.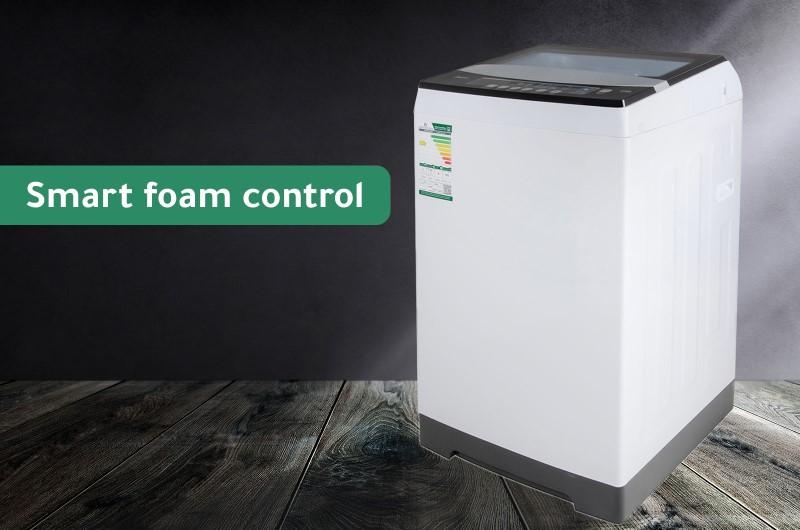 Deep Clean for More Hygienic Washing
The powerful water flow of the Midea washer penetrates deep into fabrics, removing stains and detergent residue effectively. This ensures fabrics are thoroughly clean during washing and rinsing.
Midea Top Load Washer will leave your clothes fresh, clean and stain-free in no time.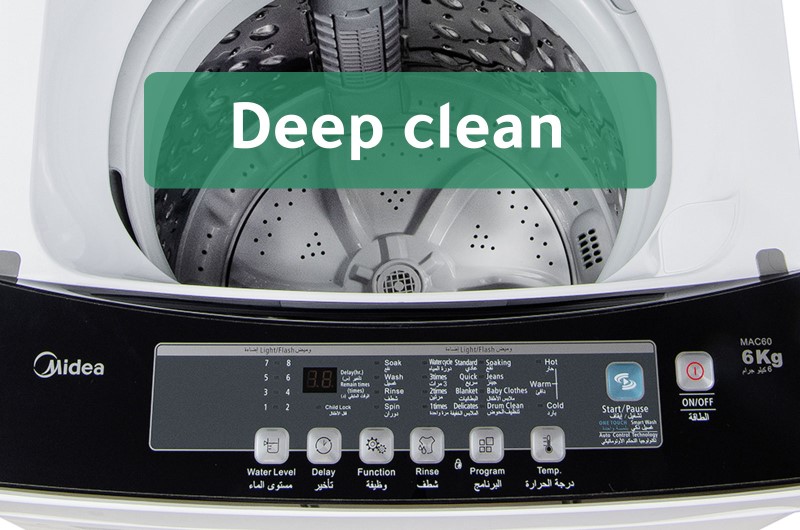 Type: Top load
Color: White
Material: Mixed
Number Of Programs: 8
Washing Capacity: 6 Kg
Spin Speed: 680 RPM
Digital Display
Black Glass Door
220 V/60 Hz
SKU: MAC60N