Midea Water Dispenser 2 Tap (YL1932S) – White :

Floor Standing Water Dispenser

Elegantly designed to fit all kitchens and to be used easily by all the members in your family. Cleanup is very simple. The only thing you really have to do is replace the parts when needed.

Easy To Use
They require no plumbing. Using the water dispenser is fairly easy. The instruction manual does not require an expert to interpret. Size- they make for easy storing and are usually portable.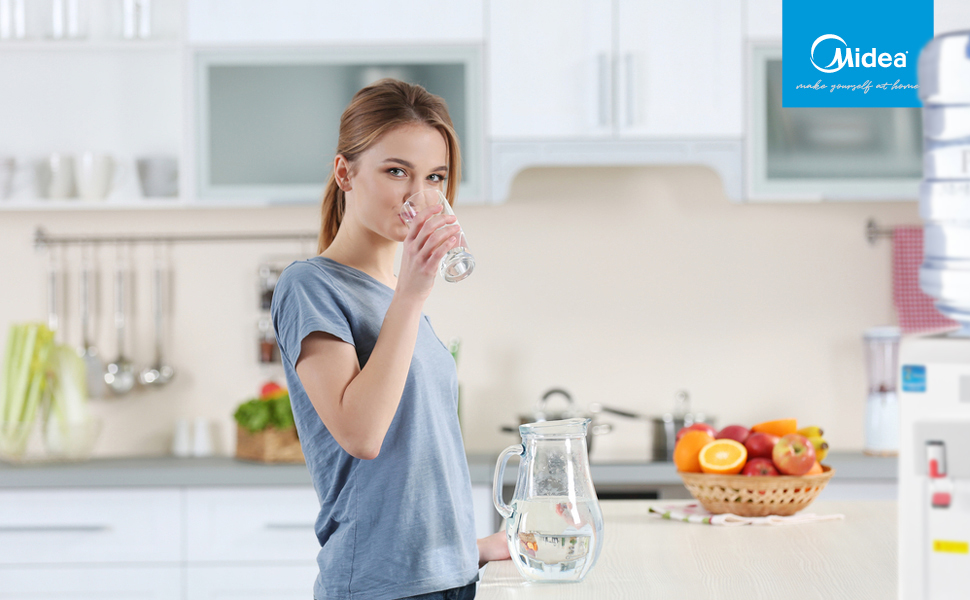 Hot And Cold Tap
The hot tap giving you the easily accessible option of a nice cup of coffee or tea or hot water while cooking. The cold tap of course is what will provide fresh cold water for those summer days. It is compact, easy to install and guarantees durability.