Style and Substance
This product is the culmination of style and substance – a brilliant combination of flair, fun and function! It's engineered for a seamless trouble-free washing experience thanks to the digital display and electronic controls. It looks good and works even better with a quiet sense of efficiency!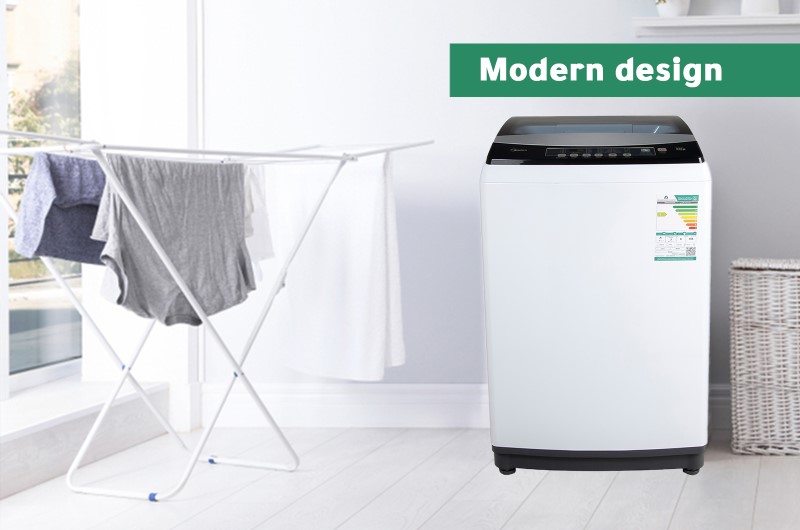 Washing Capacity
It features a 8 Kg washing capacity. Don't worry about your family-sized loads of laundry because when you have this top load washer at home, you will be able to wash a good amount of your fabric items and save a lot of time.
Features Of Midea Top Loading Washing Machines
Top Load Washers Senses your load for the best laundry mode Midea top load washers are engineered with new technologies to wash your clothes more efficiency while saving water. Automated one touch wash functions calculate your loads for the best wash settings and variety of washing modes always give you suitable washing options.
One Touch Wash
Simply press on the start button after powering on the washing machine, the PC board will activate the fuzzy logic to measure the laundry weight and calculate the water level and intelligently match the optimum washing-rinse-spin time. This function makes Midea Top Load MT850B easy to use for all generations.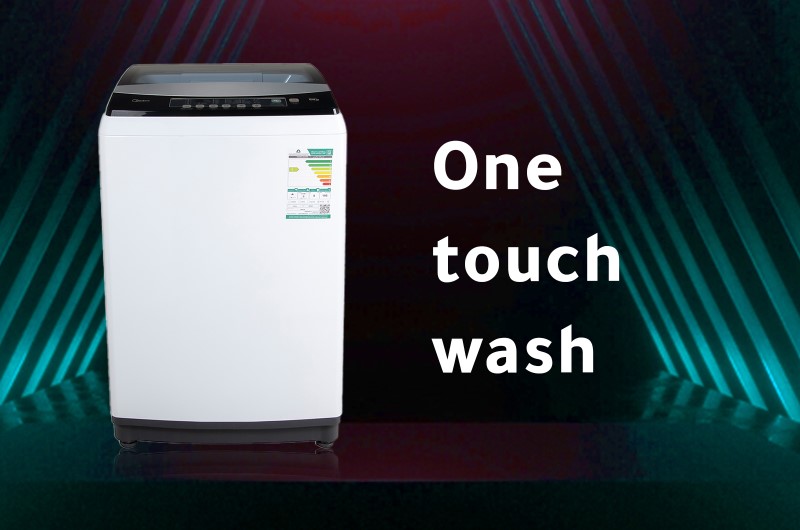 Water Drop Drum & Tub Clean
The innovative Droplet shape allows clothing to contact the inner drum wall reduced amount of friction, resulting in a more effective wash cycle.
Washing Capacity: 8 Kg
No Of Programs: 8
Type: Top Load
Color: White
Universal Motor
Black Glass Door
Digital LED Display
Auto Power Cut Off
Voltage: 220 V/60 Hz
Material: Mixed
SKU: MAC80N