The Right Choice For Your Kitchen
Some appliances were made to stand out in a good way. This stainless steel wall-mount hood from Midea is one of those. Get rid of the annoying odors of cooking, frying and barbecuing in the kitchen, with the superior suction power of this ideal cooker hood.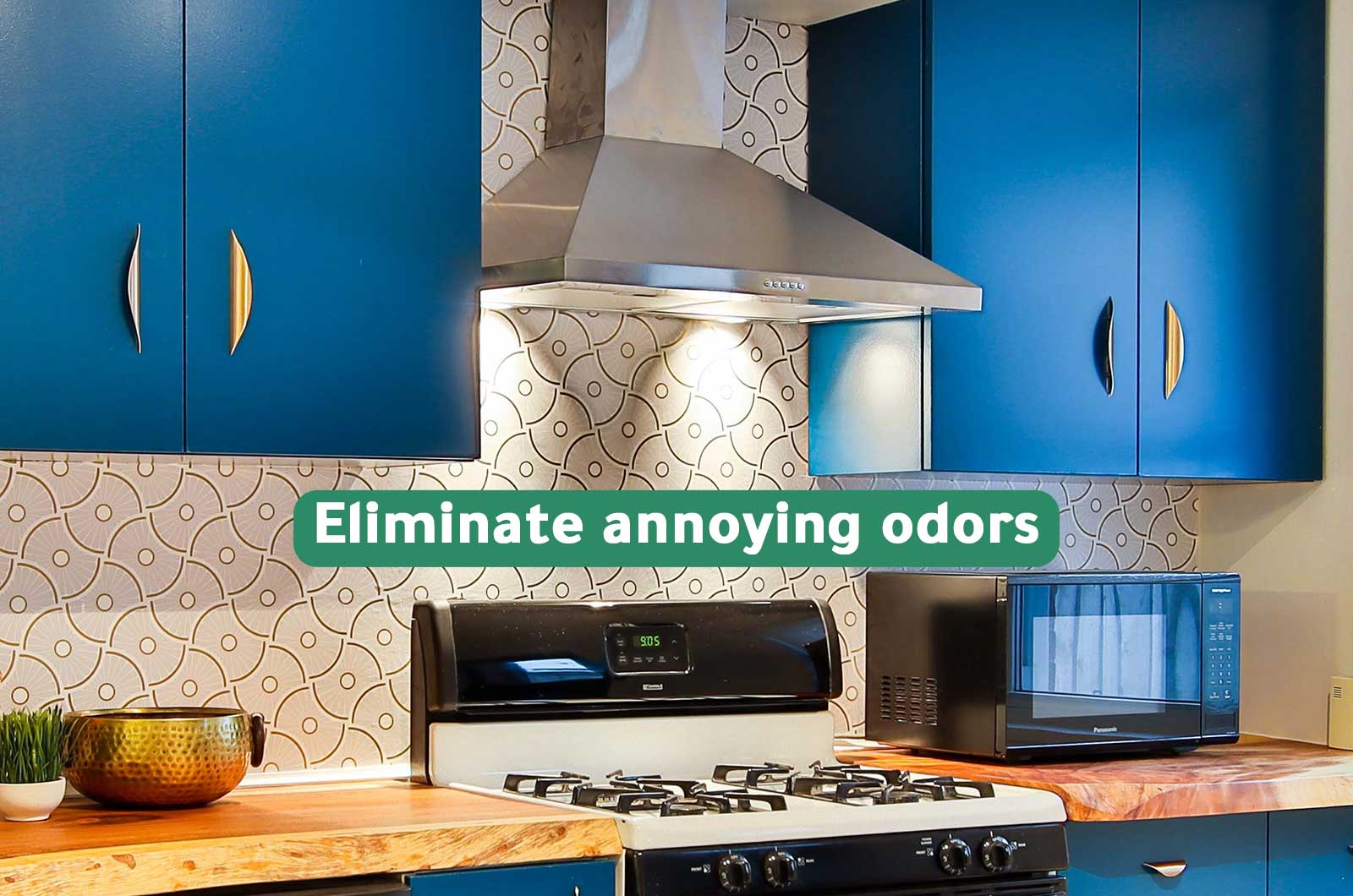 Perfect Engineering
At Midea, we're reinventing cooker hoods for the modern home chef through careful engineering, contemporary design, and cutting-edge technology. This cooker hood was designed to complement your kitchen's aesthetic with its sleek finish and modern lines.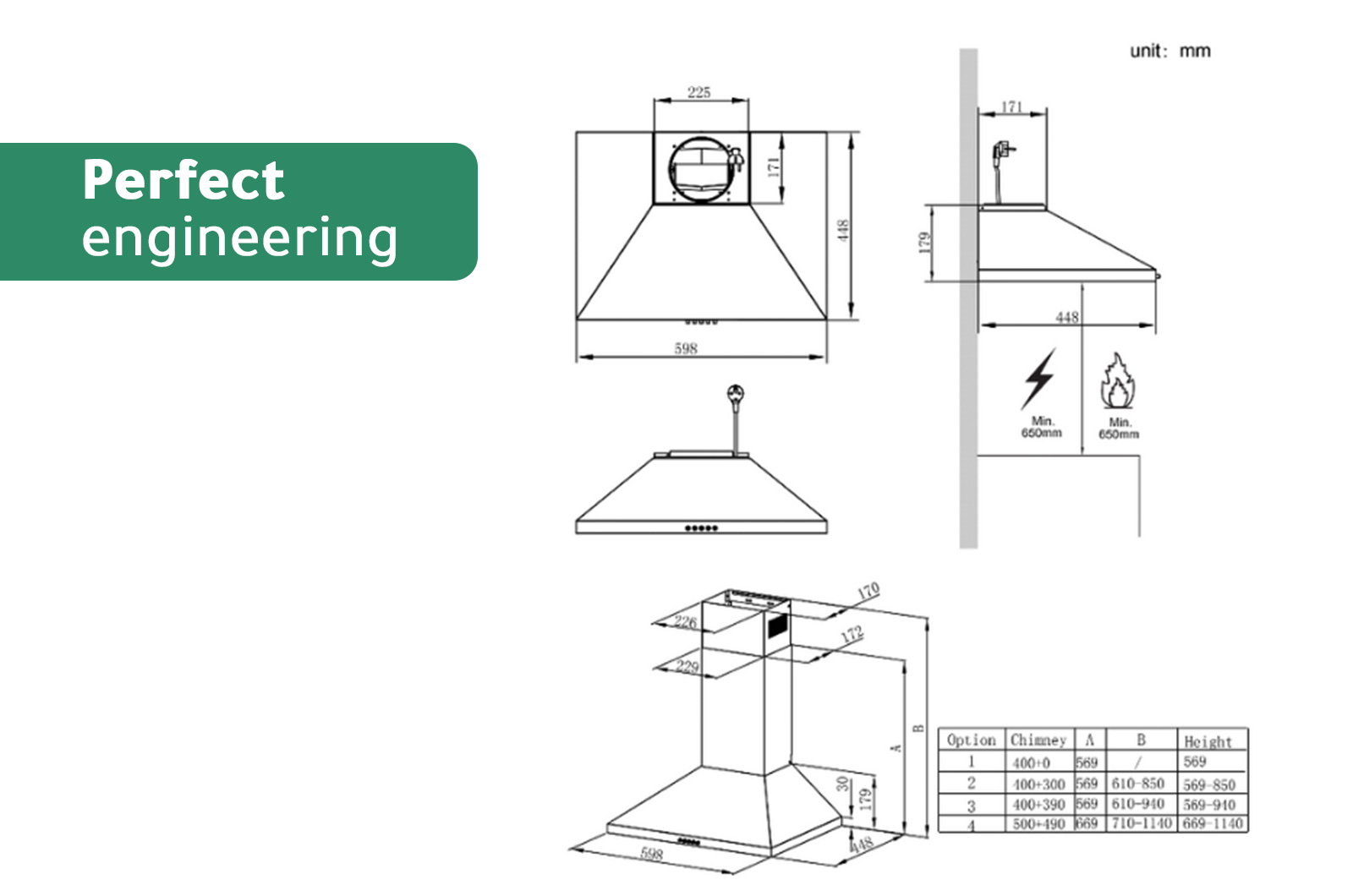 Easy Simple Maintenance
Whether you're just starting on your culinary adventures at home or have been whipping up masterpieces for years, you'll love this Midea cooker hood performance, quality design, and easy maintenance. The heavy-duty suction power leaves your kitchen smelling fresh, no matter what was on the menu.
Easy Cleaning
Despite its incredible looks and performance, this range hood does not require hours of cleaning and careful maintenance. A simple wipe-down keeps the kitchen fan hood looking new. You can remove the filters and run them in your next dishwasher cycle to remove any leftover grease or debris.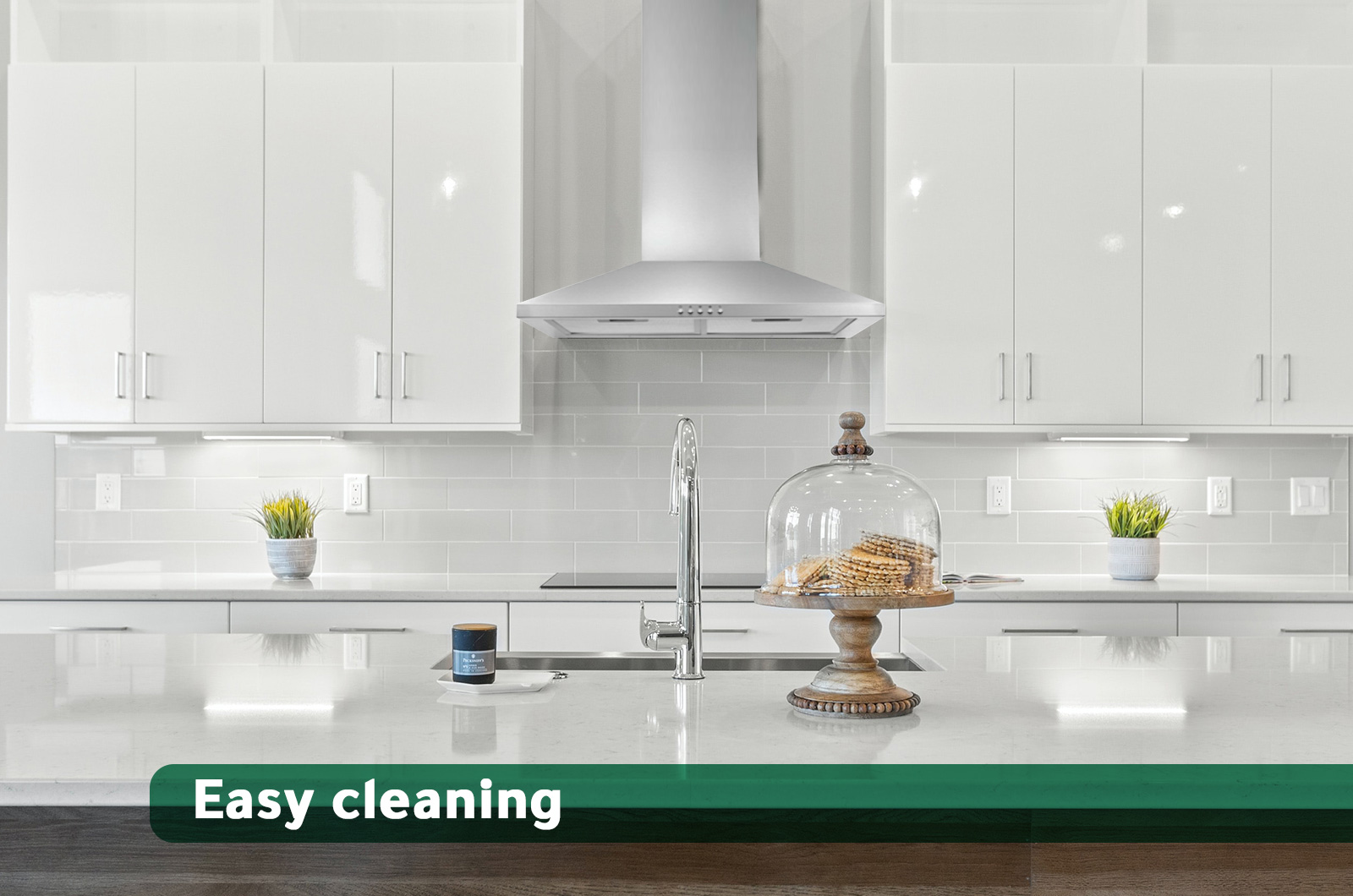 Installation Type: Fee-Standing
Size: 60 cm
Number of speeds: 3 Speeds
Shape: Pyramid
Boost position air extraction: 600 m3/h
Motor Power: 210 W
Charcoal Filter
LED Lights
Noise Level: 63 db
Push Button
Material: Stainless Steel
Color: Silver
Voltage: 220/240 V – 50/60 Hz
Model Number: 60M19