Why to buy Midea 8KG Front Load Condenser Dryer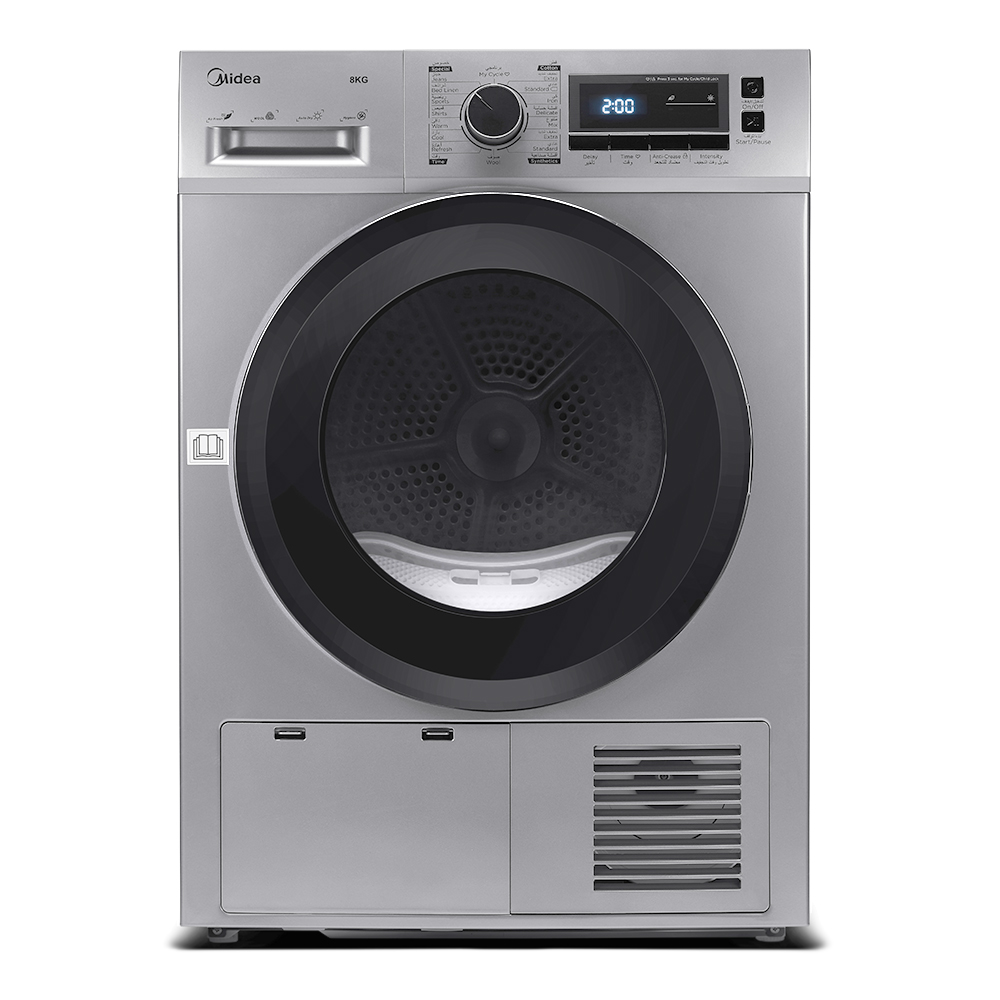 Fabric-friendly drying with the Condenser Drying System
With the Condenser Drying System, laundry is dried by mild, warm air coming from all sides and gently mixed by the curving soft carriers, instead of lying flat on the fabric-friendly drum structure. The result is soft laundry with no creases.
Stylish Digital Display with Electronic KnobStylish Digital Display with Electronic Knob

The easy to use stylish digital display shows the time remaining till the end of the programme as well as the time delay function, keeping you informed at all times. Moreover, the electronic knob with indicator lights makes programming the wash much easier.
Timed Programmes
Choose from a wide range of timed based options, providing you with maximum control and great flexibility in all cycle programming.
Direct Drain Of Water This tumble dryer includes a drain hose which can be connected to the drain pipe for direct exposal of water.
Energy Efficiency
Please refer to the shown image for energy efficiency details.