Why to buy Midea 18 Cubic Feet Side By Side Refrigerator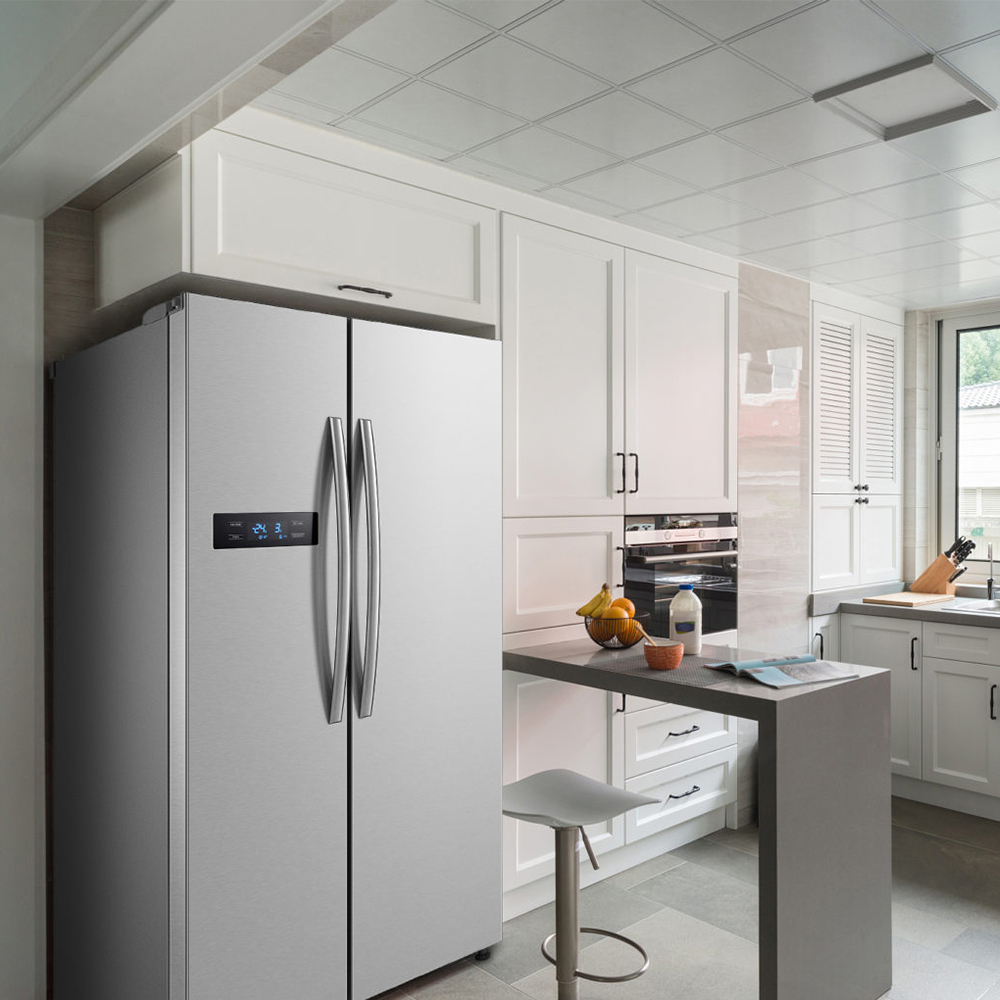 Perfect No Frost system provides for a frost-free fridge. Now you can keep all your perishables fresh and nutritious, and have more time for other chores or fun activities. What's more, by maintaining an even temperature, No Frost puts fewer demands on energy needs, which increases the durability of the cooling system.
|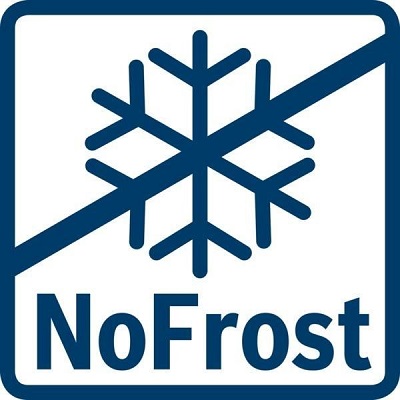 Internal Light The Internal Light located at various parts of the refrigerator for better illumination is more cost-efficient and has a longer lifespan.
External LED Control Panel
The external LED control panel allows you to effortlessly regulate the temperature of the compartment.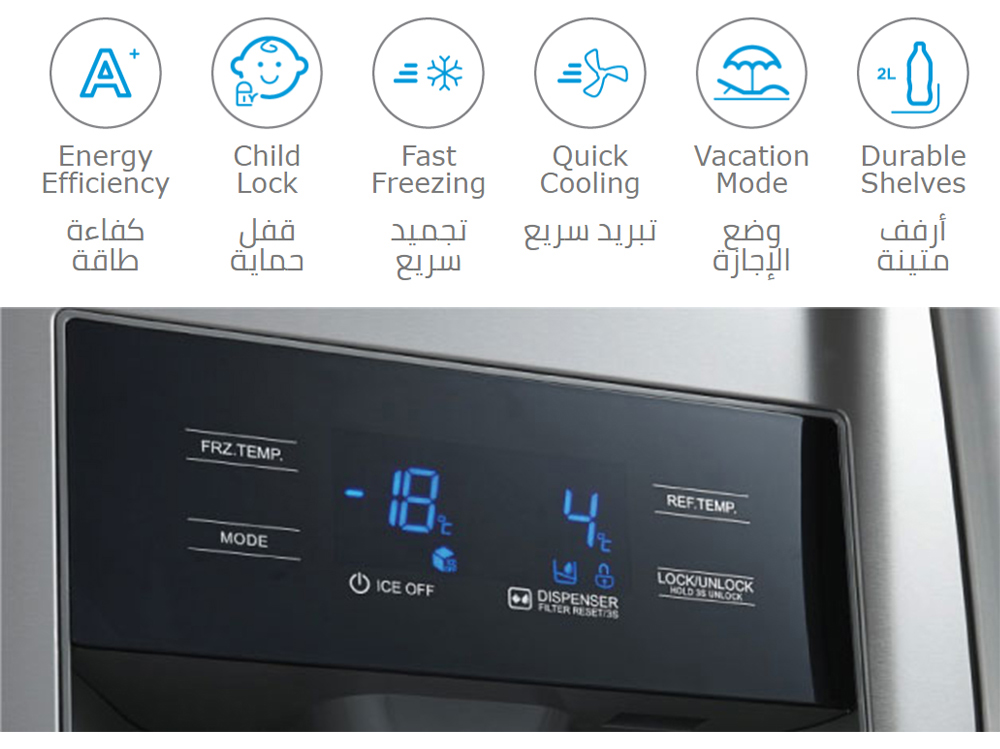 Extra Large StorageWith 428 liters capacity, no worries about storage again. You have all the possibilities to store in your refrigerator all sorts of food with different amounts and sizes. Feel relaxed and give your food freshness and efficient storage life.