If You're Ready To Beat The Heat, You Aren't Alone
When the weather heats up, thoughts turn to chilling out. For those without a central air conditioning option, room air conditioners can be an inexpensive and energy-efficient alternative for cooling one or two rooms.
Energy Saving & Fast Cooling
The Compressor constantly adjusts a compressor's speed to maintain desired temperature levels. Moreover, The compressor with power saving operation range frequency saves more energy than the conventional compressor. Thanks to the LG compressor, air is expelled farther and faster.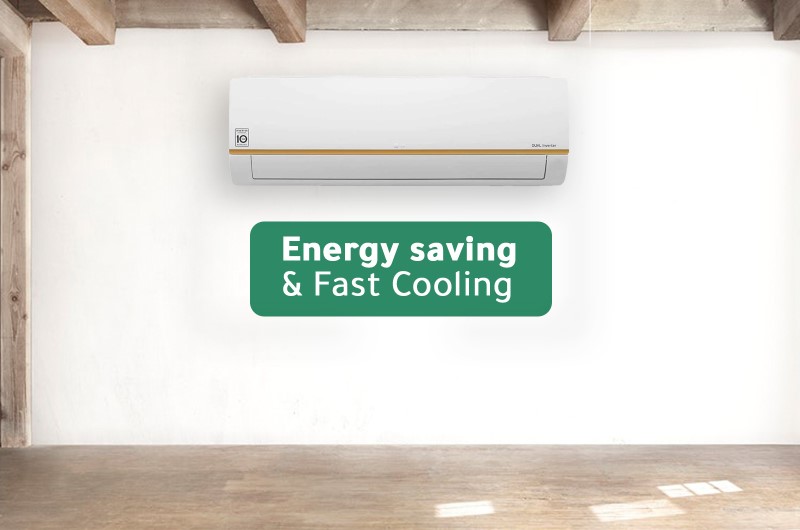 Make The Right Choice
The typical household spends 13 percent of its annual utility bill on cooling, according to research. So it's important to choose the right unit.
Tropical Dual Inverter Compressor™
LG's Tropical Dual Inverter Compressor™ that works even at 65℃ With the 10year warranty on the compressor, users can enjoy the benefits of LG air conditioner for a longer period of time.
Low Noise
LG air conditioners operate at low sound levels, thanks to LG's unique skew fan and Dual Inverter Compressor™ which eliminate unnecessary noise and allow for smooth operation.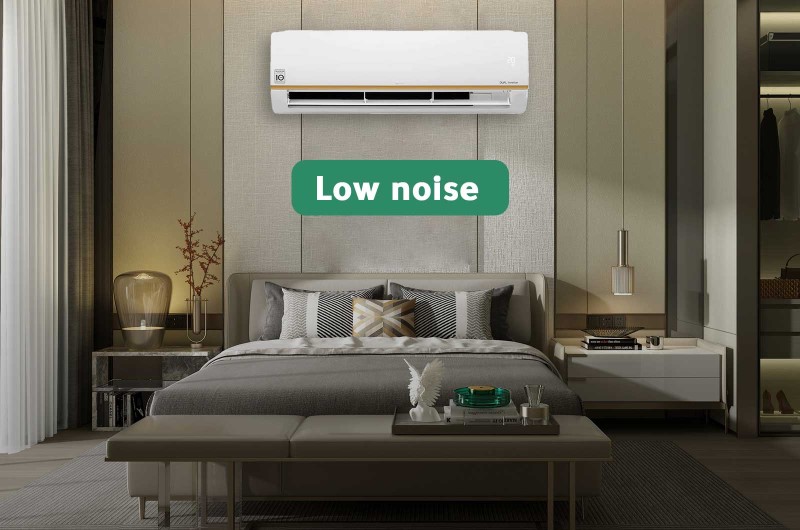 Precise temperature control
The Compressor speed of LG Dual Inverter Compressor™ is constantly adjusted and varied to maintain the desired temperature with minimal fluctuation.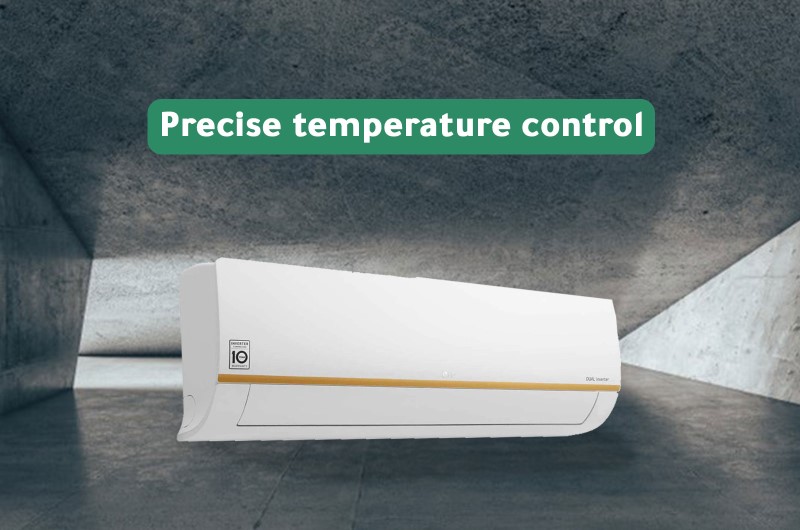 Simple and Modern Design with Hidden display
LG air conditioner's slim and modern design makes easy installation and convenient cleaning with EZ sliding filter. Moreover large hidden display is perfect for checking your energy display conveniently.
Energy Saving up to 53% – Smart ThinQ™ (WiFi Control)
Faster Cooling up to 60% – 10 year Warranty on Compressor – 65°C operation Tropical Dual Inverter Compressor™
SKU: NK182H2SK0